If you're engaged and currently planning your wedding, chances are everyone in your life is giving you lots of advice. There's nothing wrong with that—every little bit is probably helpful—but at Imperial Event Venue, we have seen a pattern of the same repeated mistakes at weddings. That's why we are happy to offer our own advice for the bride (or whoever may be doing the planning).
Here is advice from a combination of our years of experience, plus advice from actual brides. We hope that this list helps you both before the wedding, and during.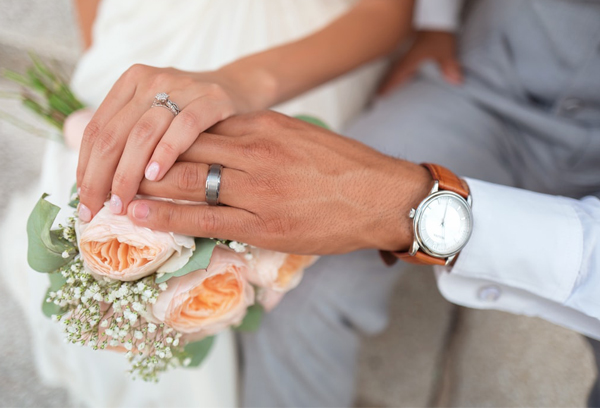 Before The Wedding
Budget Before Booking
Before booking or buying anything—this means vendors, the wedding venue, the catering, the dress, anything—make your wedding budget.
If you fall in love with a wedding venue, a dress, a photographer, or anything else before making a wedding budget, you're setting yourself up for heartbreak, and you'll more than likely have to cut another area of the wedding down because you splurged somewhere else.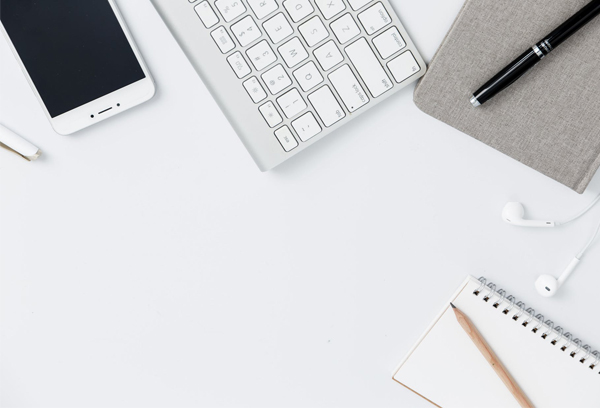 Be smart, take this important advice for the bride and groom, and make your (realistic) wedding budget first, then book your vendors and buy your items accordingly.
Create A Wedding Email
Anyone who has planned their own wedding will tell you to do this. By making an all-new email that is created especially for your wedding planning, you will avoid losing important emails in your personal account, and you also get the benefit of being able to share it with your fiancé(e).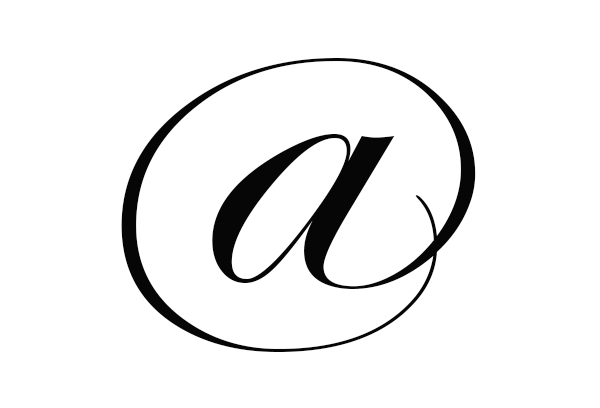 This is simply an organizational piece of advice for the bride and groom, and a very helpful one.
Number Your RSVP Cards
This advice for the bride may sound a little OCD, but it can be immensely helpful.
Number your RSVP cards before sending them out. This means adding a number to the back of each RSVP card that will correspond to a numbered guest list of your own.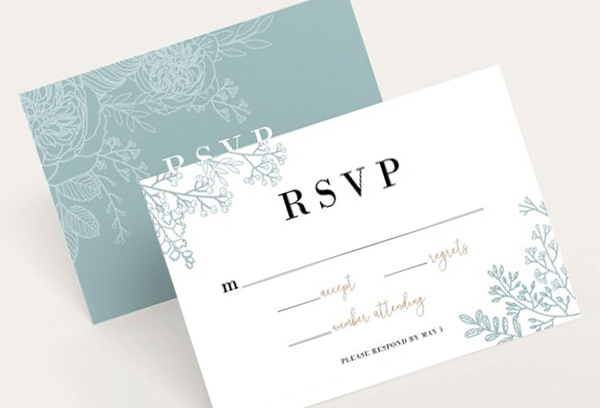 Why do this? In case your guests don't fill in their names on the RSVP card. This actually happens much more often than you'd think.
But if a guest fails to add their name(s) and you've take the time to add a number to the back of each card, you can simply check the number against your personal list, and voilà! You can figure out whose RSVP it is without having to hunt them down.
This trick also works if your guest do write their names, but you can't read their handwriting. This happens too!
Make Sure You Can Get Your Gifts Home
Remember, you're going to be leavingyour wedding reception with much more than you came with—your wedding gifts!
A good piece of advice for the bride and groom is to make sure ahead of time that there will be adequate transportation to get all of these gifts to your home.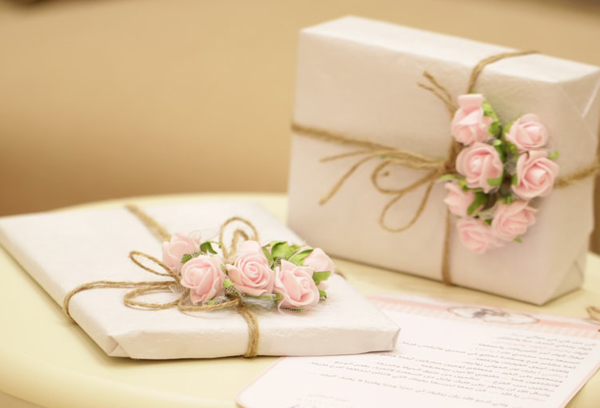 Many couples forget about this, so don't be like them. Arrange for a way to move everything from your wedding venue back to where it needs to go.
This also goes for anything else that needs to return to your home, such as signs, centerpieces, DIY materials, and décor.
Read Vendor Contracts Carefully
Vendor contracts are extremely important. They can protect you from huge frustration and losing money if a vendor you've booked doesn't show up on your wedding day, tries to overcharge you, doesn't deliver as promised, etc.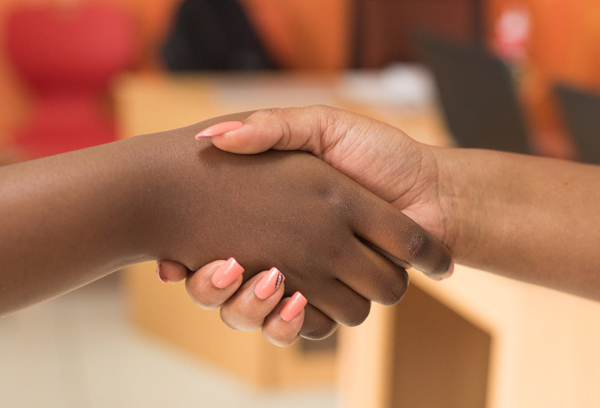 Hopefully you've done your research and have chosen vendors who are dependable and who have excellent reviews, but sometimes even those with fantastic feedback can be flaky or dishonest.
Because of this, we cannot stress enough how critical it is to carefully read through your vendor contracts. Make sure these contracts have all your concerns covered. This includes things like:
How much overtime fees are
Deadline for deliverables
What happens if the vendor cannot come on the wedding day
If the vendor gets a meal
How photos/video footage will be delivered
These are just a few things that should be included in the contract. A good piece of advice for the bride and groom is to do your research on "wedding vendor horror stories" and try to figure out how the right inclusions in a contract could have fixed those problems.
And remember: if it's not in writing, it doesn't count. This is why, if the wedding vendor doesn't offer a contract in the first place, you need to move on to the next choice.
During The Wedding
Feed The Wedding Party
By this, we mean to make sure the bridesmaids and groomsmen have something to eat before the wedding.
The bride isn't the only one who often forgets to eat before the ceremony. With all the excitement, bridesmaids and groomsmen typically do, too—so make sure everyone has had breakfast.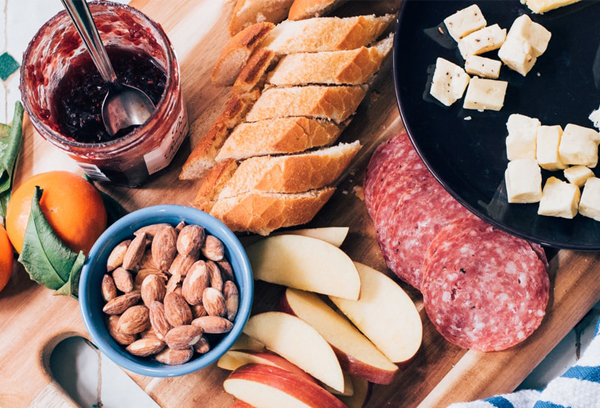 At the very least, have some nibbles—such as granola bars and fruit—around the getting-ready rooms.
Skip Things You Don't Care About
Here's some great advice for the bride and groom: skip the parts of the wedding and reception that you don't care about.
For many couples, this includes things like the cake smush, the garter toss, throwing the bouquet, the mother-son dance, etc. If you're not into one of the wedding traditions (or more), simply don't do them.
Your wedding is about you and your preferences, so decide together with your fiancé(e) what you do and don't want to do on your big day.
Eat Dinner Alone With Your New Husband/Wife
This piece of advice for the bride and groom may be a little unorthodox, but it's actually becoming more and more popular with couples.
Why? Because it allows the newlyweds to have a moment to breathe, take everything in, and enjoy their first meal as a married couple together—uninterrupted. It allows a moment of peace before the hours and hours of dancing, talking, toasts, and everything else that comes during the reception.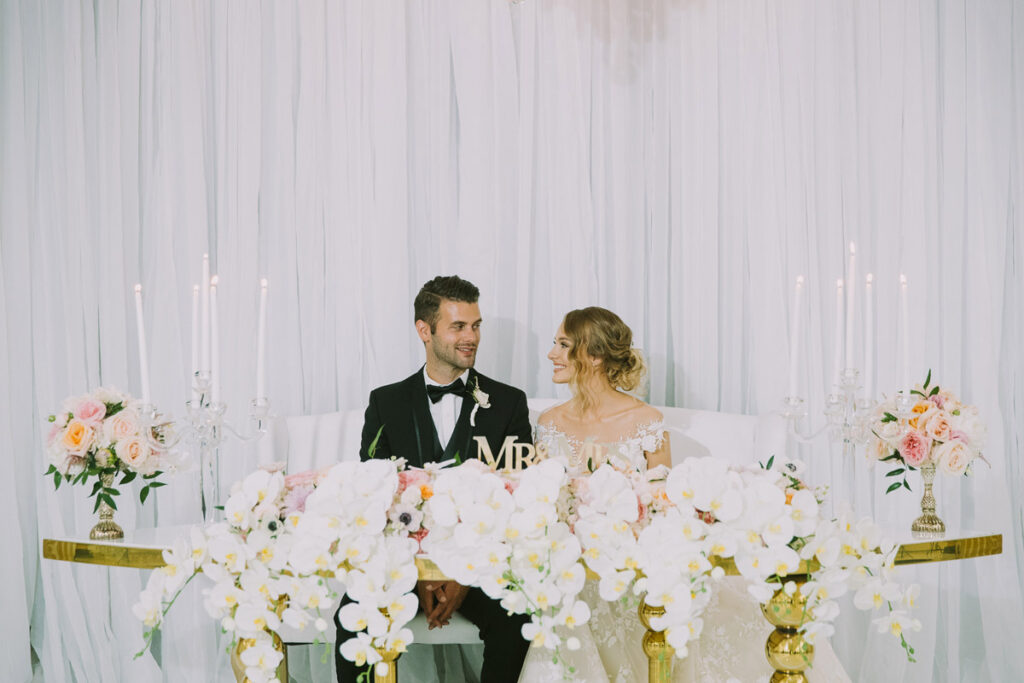 It goes like this: arrange for someone—usually it's the wedding planner—to bring your dinner plates to a private room or area after the wedding ceremony and photos are finished. Enjoy your food together, alone, and then make your entrance to the wedding reception.
Instead of eating directly after this entrance (as tradition dictates), take the opportunity to visit tables to greet your wedding guests. You will have a satisfied, full tummy, and you'll be ready for hours of mingling and dancing.
Remember To Wear Sunscreen
If your wedding or photos will be taking place outdoors, don't forget to wear sunscreen. You'd be shocked how often this advice for the bride and groom is skipped, but it's very important.
Just as with any day outdoors, your skin will burn if you don't protect it, so be sure to apply plenty of sunscreen, and do the same for your wedding party.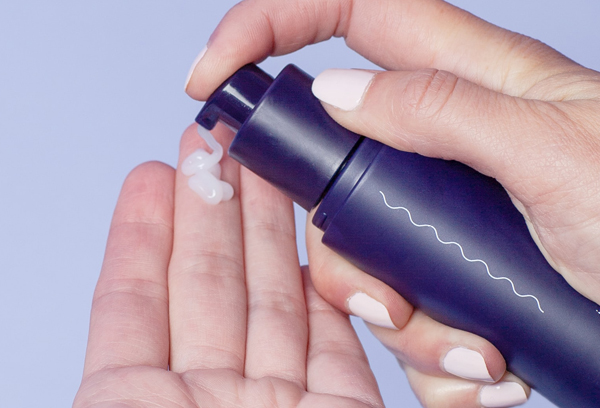 Many makeup artists will use a foundation that includes sunscreen, but that's just for the bride. Everyone should be aware of protecting their skin—even if it's just during the portraits.
Accept That Something Will Go Wrong
Perhaps the biggest advice for the bride and groom is: accept the fact that not everything will be perfect, and something will probably go wrong.
This doesn't mean it has to be a big something. It can be very small. But by knowing and accepting that more than likely there will be a bump or two, you'll save yourself a lot of stress.
Your wedding day will still be beautiful if you don't get bogged down with the things that may go wrong. That's the secret.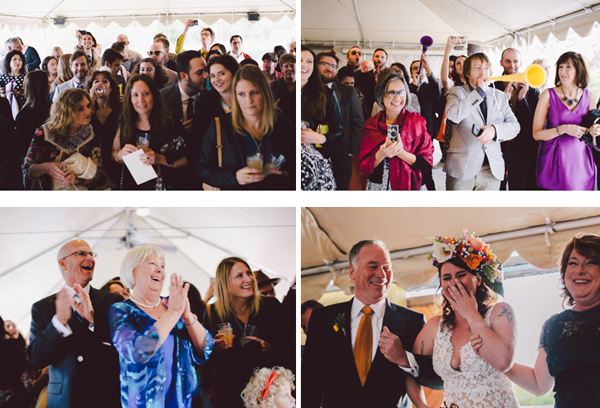 Listen to what this lovely bride said when her wedding day was interrupted by a hailstorm:
"When it suddenly hailed and rained in the high desert ten minutes before our ceremony, they moved the whole shebang from a big lawn to a tiny tent within minutes. Coming into that tiny tent with our family and friends crammed in on their feet, playing their vuvuzelas and singing 'Bride, bride, bride, bride!' because no one could remember the words to 'Here Comes the Bride'—it was like walking into a 150-person hug. So much more fun than the wedding we had planned, and an overwhelming demonstration of why we love all those people."
Don't let the mishaps get you down! Accept that some things won't be smooth. It's not the end of the world, and you can still have a memorable, gorgeous wedding.
We sincerely hope that this list helps you during your wedding planning and your big day. Try to keep them all in mind! Advice for the bride and groom is plentiful during this time, and some of it is actually very valuable.