If you're planning a wedding reception, birthday, corporate event, or any other type of party, you may be looking for a fantastic party band to book. Everyone knows that the band is critical, since they're the element of the event that will get people out on the dance floor. The party band you choose can truly make or break the event.
This process can often be overwhelming for party planners. With so many options for party bands available, how do you narrow down just the right one?
At Imperial Event Venue, we've seen our share of party bands, both amazing and not-so-amazing. Here is our expert advice on finding and booking the right party band for your event.
Book Early
Before we get into the tips, here's a solid piece of advice that demands to be said up front: book early.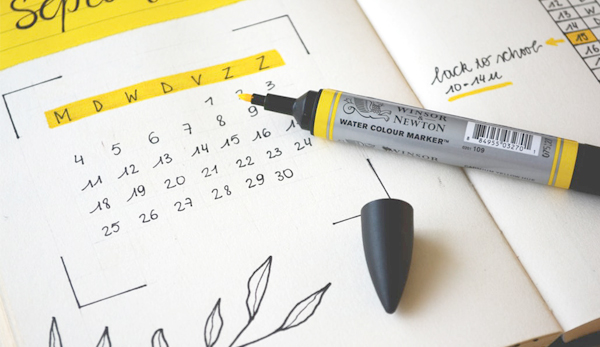 Party bands often require booking very far in advance, so it's important to find the right one for your event and go ahead and lock them in for your date. We suggest booking your party band at least three months before your event.
Think About What Type Of Event It Is
Different events often require different types of party bands. Thirteen-year-olds at a bar mitzvah are going to want to dance to very different music than older businesspeople at a corporate gala.
As a rule of thumb, the best types of party bands for specific parties are as follows:
If Your Event Is A…
Teen Birthday
The first thing to do if you're planning a party for a teenager is to ask them what kind of music or band they would like. Some teenagers love the most current radio hits, and others like older music or a very specific genre. So before you do anything else, we suggest asking them. If he or she doesn't have a preference and leaves it up to you, then the best choice is to book a party band that covers the newest radio hits, with a few oldies thrown in. This will keep the party energetic with songs that the teenagers will know.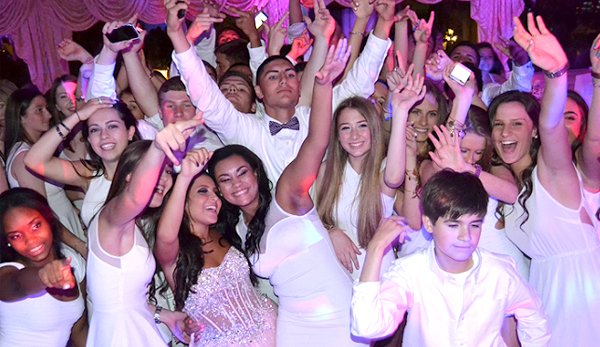 Wedding Anniversary
The party band for a wedding anniversary should be based on the couple's unique tastes and ages. If the couple loves reggae, book a reggae band. If they love music from the 1970s, book a 1970s cover band. However, if there's no real direction, we suggest a party band that covers Motown/1960s and/or classic love songs. This type of music is always romantic, light, and fun. If the anniversary is celebrating an older couple, we recommend a party band that plays music from the couple's youth.
Corporate Party
A live cover band that plays both classic hits and current Top 40 songs is typically the best choice for any type of party with a mixed range of ages where you're hoping that guests dance. The classics will cater to the older guests, while the Top 40 songs will appeal to any younger employees, colleagues, investors, and partners. A good cover band should create energy and fun, and should easily be able to get people on the dance floor.
Corporate Event
If you're planning a corporate event that's less of a party and more professional or formal, such as as a conference or product launch, you may want to consider booking musicians that offer good background music: something like a jazz trio, a string soloist. You'll want something that adds to the professional atmosphere, but isn't distracting.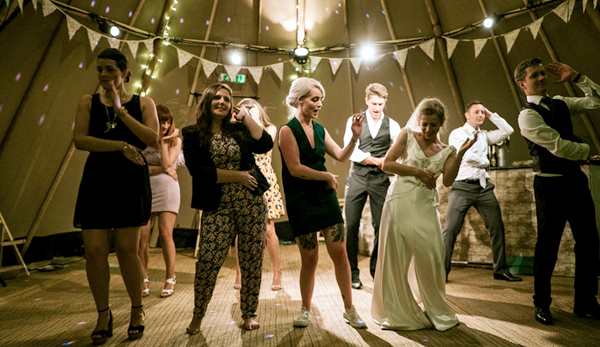 Wedding Reception
Wedding receptions are typically all about keeping the guests dancing all night. Therefore, a good party band for a wedding reception should probably be very similar to a corporate party—covering commercial hits, both old and new. And if there will be children at the reception, perhaps a few special songs just for them to have a "kids only" dance throughout the evening.
That said, every couple is different, and weddings can get very specific. A couple may want a party band that only plays Scottish ballads, or R&B, or electronic music. A wedding reception party band is an area where it will all come down to the couple and their preference.
Understand The Guests
Although the advice above is good in general, you may find you want to get even more specific. You may still need to gauge the audience and use your judgement when choosing a party band.
For example, if you're organizing a holiday party for a company whose big motto is, "Think outside the box", you may want to customize the party band to something like this:
Or if you're planning a bridal shower or bachelorette party, consider the guests. Are they a rowdier group of women who would love an 80s cover band, or are they a more low-key group who would prefer a twee acoustic duo band?
It's extremely important to consider the audience's age range, the tone of the event, and the overall taste of the guests. Knowing what is going to engage everyone and make it fun is critical.
Think About Incorporating The Party Theme
If the event you're planning is themed, consider booking a party band that matches the theme. This always adds an element of uniqueness and fun.
For example, if you're planning a fiesta theme, perhaps you could find a fantastic mariachi band. Or for a 1920s theme, you could find an energetic jazz band. For a masquerade party, perhaps a dramatic string quartet or opera singer.
There are many party bands out there who specialize in a certain style, so it should be fairly easy to find something that lines up with your party's theme.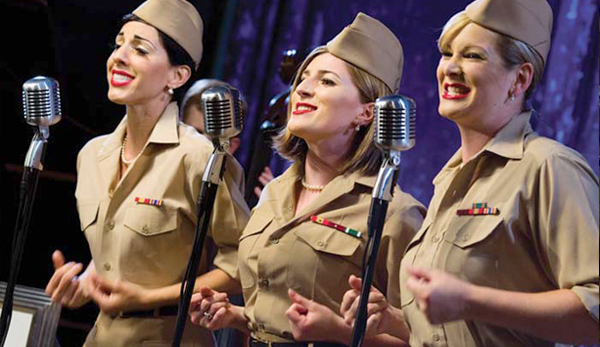 Check With Your Venue
Check with your event venue to see if they have any party bands to suggest. Often the venue will have a full list of vetted bands that they have worked with before, and this may help you narrow down your search. We offer a list of vendors of all kinds at Imperial—from photographers to bands to florists. Just ask your venue manager; you may be surprised at how much they can help.
Check Them Out First
Before you hire your party band, no matter how good they may seem, you absolutely must do your research on them. The last thing you want is to spend money on them, only to find out that they aren't professional or as good in person as their website makes them out to be.
Researching the band includes watching their online videos, reading reviews of their recent events, and checking out their playlists. The more information you have about them, the more you'll know if you should book them.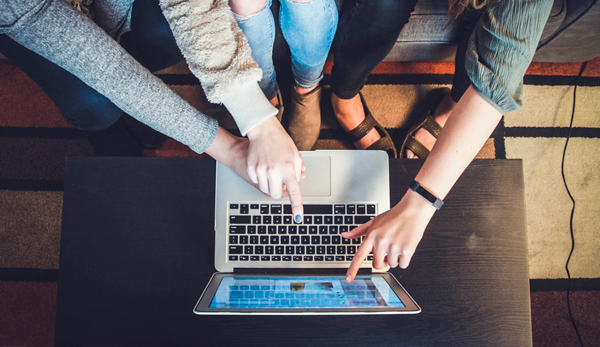 Get The Facts
At Imperial Event Venue, we have seen some of our clients become very unsatisfied with party bands they've booked because they didn't ask the right questions beforehand. Sometimes it's about how many breaks the band gets, other times it's about their costumes, and it can be about anything in between.
Here are some questions to ask in order to avoid disappointment:
Can I see your set list examples?
Can I make my own set list, or give you suggestions of songs to play?
Will someone in the band act as the MC for my event?
What will you need for me to provide?
What type of costume(s) do you wear to perform?
How many singers and instruments does your band have?
Will you need to be fed?
Do you provide music for cocktail hour as well?
How many breaks will you need to take?
Do you provide pre-recorded music to play during breaks?
How long will you perform, and how much are overtime fees.
No Contract, No Booking
We will leave you with perhaps the most important tip: never hire a party band without getting a contract.
The band should absolutely provide a contract that includes agreements for the date, time, address, late or overtime fees, whether the band will be fed or not, how and when they expect to be paid, travel/gas fees, what songs will be played, how many band members will be showing up, what happens if they can't make it, and so on.
Having a contract will give you peace of mind that if something goes wrong, you'll be reimbursed. If the band you want doesn't provide a contract, find someone else.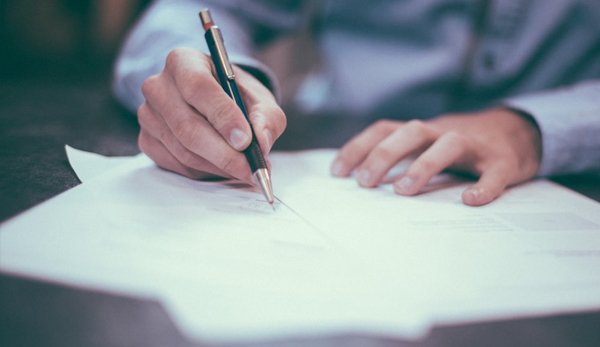 Hopefully you will enjoy the process of finding just the right party band for your event! And if you're looking for the perfect Los Angeles event venue for the big day or night, consider us at Imperial! Contact us for more information or our available dates.