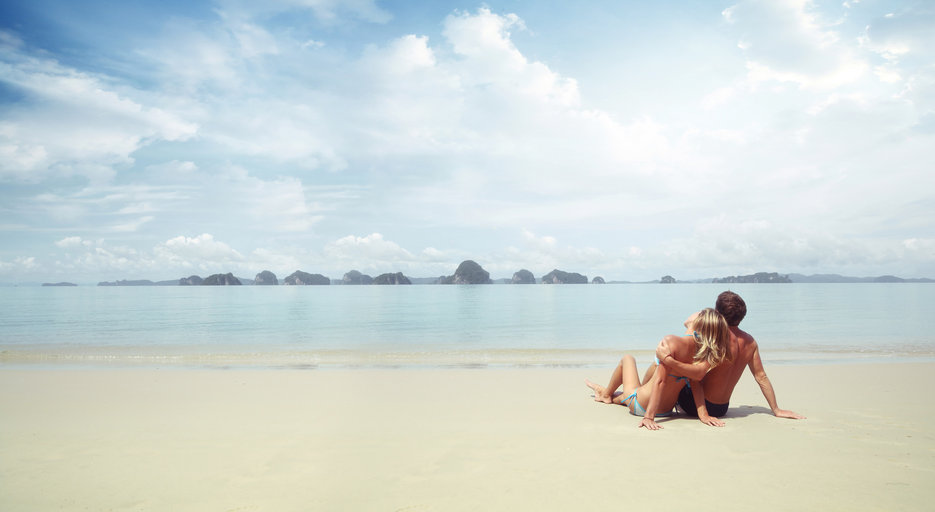 It's finally time! You're engaged and planning your dream wedding. But what about the honeymoon?
If you're not a frequent traveler, planning a trip as big as your honeymoon can be stressful, especially if you plan to travel internationally. It can also be one of the most exciting parts of wedding planning! Once your big day is over, the honeymoon is when you can spend some one-on-one quality time with your new spouse away from the buzz of your daily life.
Here's how to plan a honeymoon that's just as amazing as your wedding, step by step.
1. Start Planning Early
Even if you're not booking anything yet, it's a good idea to start thinking about your honeymoon early. If you're like the rest of us, there's a good chance you've been thinking about your dream honeymoon far before you were even engaged!
The general rule of thumb is to book domestic flights one to four months in advance and for international flights, three to eight months in advance. If you plan to do activities or attend events during your trip, it's also important to book these as soon as you can.
Essentially, start planning ASAP so you can book everything with the best prices, and without the risk of your ideal experiences selling out!
2. Plan Together
Even if you've known the honeymoon of your dreams for years, remember, you're in this together. Plan something that excites both you and your partner, and lets you share new experiences.
Knowing what kind of activities you both enjoy can help you narrow down your options. Communication is key here.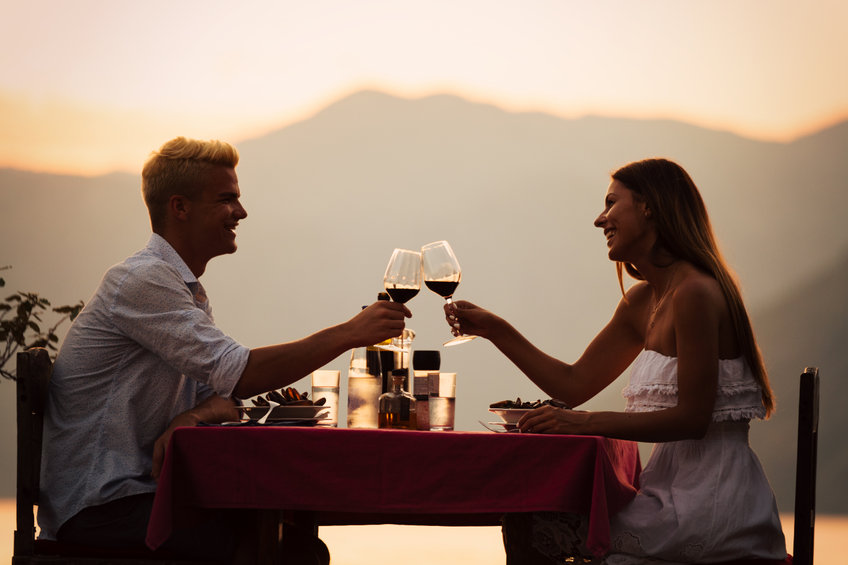 3. Figure Out Your Budget
Before falling in love with a 10-day all-inclusive Mediterranean cruise, you'll need to figure out your financial limits. Because couples tend to go all out for their honeymoons, they often cost far more than your average vacation. In 2019, the average honeymoon cost was around $5,000, and trends show that that number is steadily increasing each year.
Figure out your budget, and you'll find clarity in your options. Whether it's a trip to Germany, a visit to a neighboring state, or a relaxing staycation, understanding your financial bandwidth will help you determine where you can go and what you can do.
4. Consider the Timing
Some newlyweds go straight to their honeymoon destinations after their wedding. However, life and the seasons don't always fit well with that plan.
What if your dream trip is going to see the winter northern lights in Alaska, but your wedding is set for June? Or maybe you want to go to the Caribbean, but your wedding is during hurricane season. Maybe your work vacation days don't line up.
It's ideal to set your honeymoon close to your wedding, but if you need to wait a couple of months, make sure to get it in before you get lost in the daily routines as a married couple. Consider the timing of your wedding, and make sure you choose the right travel dates.
5. Do Research
The internet is an infinite travel resource. Do some online research on your top destination choices to investigate what a week-long (or longer) getaway will look like. Get on Pinterest and browse for inspiration!
Another great way to help narrow down your options is to consult your friends and families! They know you best, and you can trust them to advise you on experiences that you would enjoy most.
6. Choose a Destination
Once you've considered both of your interests, your budget, and the timing, it's time to select your honeymoon destination!
Whether you want to relax by the beachside, explore a bustling new city, or go on an exotic food tour, narrow down your options. Settle on a final destination, or if you're ambitious decide on a multi-destination honeymoon!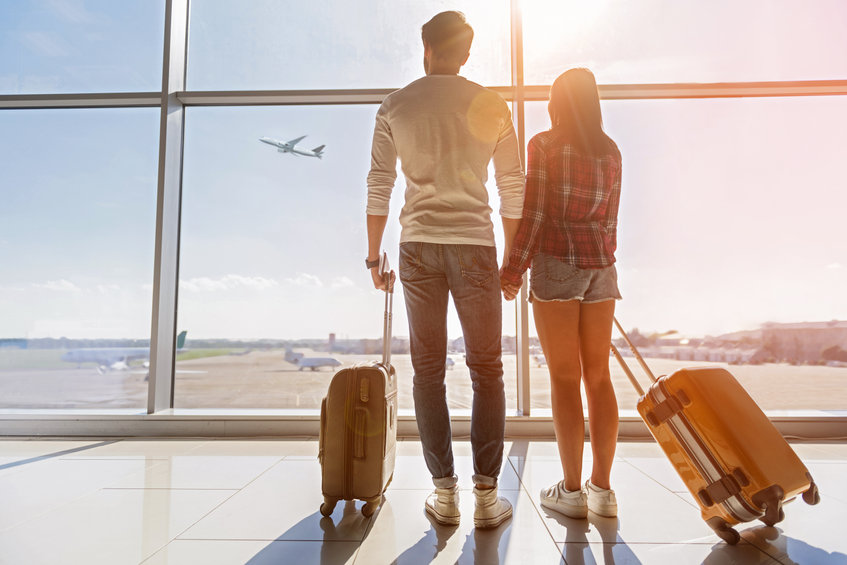 7. Book Transit
Now that you know where you're going, you need to figure out how you'll get there, and how you'll get around. Book your flights, or if you're driving, prepare a road trip itinerary.
Once you're there, do you need to rent a car? Or is there substantial public transportation? Does the area have taxis or Uber and Lyft?
Transit isn't always the most romantic part of a honeymoon, but it's important to plan. Make sure you don't get stranded anywhere and get your transportation details worked out!
8. Reserve Accommodation
If you're planning a lavish staycation, you're in luck. No transportation or accommodation bookings are needed. Otherwise, your lodging plays a huge part in your honeymoon experience, so plan wisely.
Many resorts and hotels offer expansive honeymoon packages that come with all sorts of amenities, but a more DIY couple might want to save money and plan their trip more independently.
Airbnbs, hotels, and resorts are all great options, or if you two are the backpacking type, a hostel might even be the right choice! They're also a great way to keep your wedding and honeymoon budget low.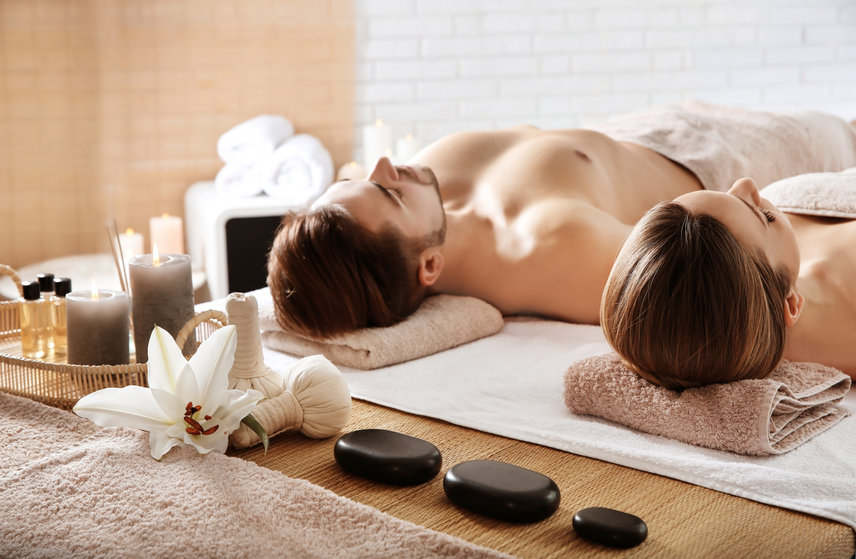 9. Plan Activities (or Lack Thereof)
If you're staying at an all-inclusive resort by the beach, you may not need to plan anything. Relaxing by the ocean waves is all you need.
Others might want to look into more experiences or activities to enjoy on their honeymoon. In most popular honeymoon destinations, tours and tickets to popular attractions can fill up fast. That's why planning ahead is so important!
Look into experiences that you can share together– from a couple's massage to a sunset boat ride. Booking your activities ahead of time will make your trip much more peaceful once you're there.
10. Alternatively, Consider Travel Agents
If you're swamped with the regular wedding planning, and adding honeymoon planning on top of that feels like too much for you, a travel agent can take a lot of weight off your shoulders.
They come with insider advice and can take care of research and planning. Furthermore, they often have connections to resorts, hotels, and experiences so they can craft a comprehensive, perfect itinerary!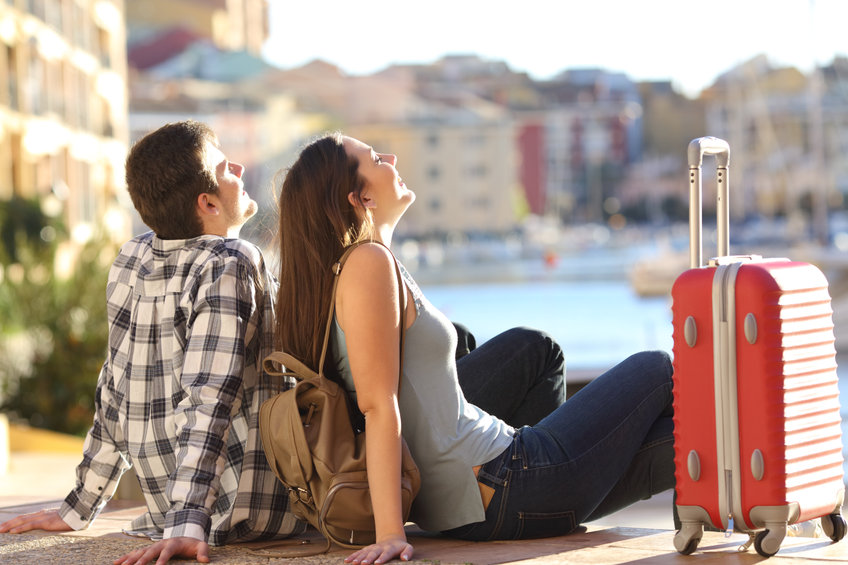 11. Prepare and Pack
Now that everything is booked, it's time to make sure you have everything you need for the trip. Make a packing list, and buy any necessary items that you don't already have. For example, if you're booking a tour in Iceland, but you're from a warm area, you may need to buy snow-proof clothes!
If you're going international, double-check that you have necessary travel documents (such as visas and passports), and be aware of their processing time and fees.
Conclusion
Honeymoon planning can seem daunting, but if you break it down into smaller steps and work together, it can be a breeze.
Figure out what your budget is and start planning activities that fit within that limit. Book all the necessary travel, accommodation, and experiences but make sure to include time for relaxation and romance in your itinerary. And finally, have fun! The memories of your honeymoon will last a lifetime.