A wedding is a lot of things. It's a declaration and cementation of the love between you and your partner. It's a centuries-old tradition. It's a time-honored ceremony.
It's also one giant party. And like any giant party, a wedding requires a lot of planning. So much planning, in fact, that many couples can become quickly overwhelmed.
But this doesn't have to be the case. There are so many great wedding hacks to help you during the wedding planning process. Some are small (get an address stamp!) and some are bigger (fake your cake), but they all add up to help your budget, planning, and day go smoother.
Take a look at these wedding hacks from Imperial Event Venue.
Use An Online RSVP
Sound tacky? It's more convenient than anything else. Online RSVPs are easier for everyone, as they are quick and help you to stay more organized. (You won't need to keep track of hundreds of tiny RSVP paper cards.)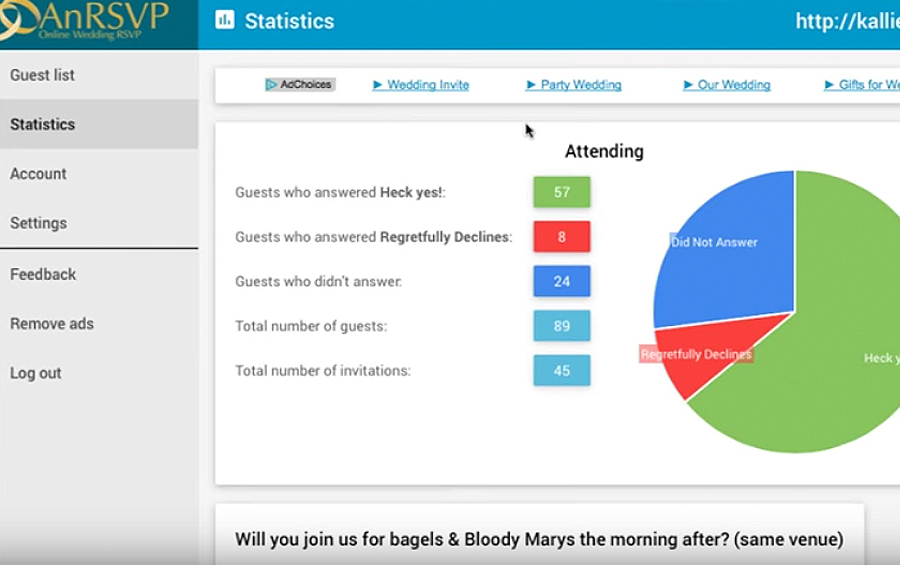 There's also no risk of an online RSVP getting lost in the mail, and many online RSVP platforms allow more clarity on things such as dietary restrictions, plus ones, and adults-only requests.
If you think they sound non-traditional and cheap, think again. Online RSVPs are very effective.
A Mirror For Seating Chart
If you can get your hands on a large mirror (even if you rent or borrow one), this is a great substitute for escort cards at the reception. It will save you quite a bit on the paper cards, and it's very charming.
Do a little research on finding a large mirror locally, and use a dry-erase marker to write out the seating arrangements. You may even already have a mirror that will work in your home.
Make A Wedding Mood Board
This one may sound cheesy to you—almost like you're a 12-year-old girl—but you'd be surprised at how much having a wedding mood board can help you make decisions.
Once you begin organizing your mood board, you'll see your dream wedding take shape. Sometimes we just need to organize our thoughts to pull together a complete vision or style.
This wedding tip is especially good for those who aren't great at making decisions. It also helps a lot with vendors. They aren't mind readers, and often being able to actually see what their clients are talking about is a huge help. Making a wedding mood board that you can easily show to vendors (and yourself) is a big help.
Get An Address Stamp
This may sound small, but having an address stamp will save you so much time (and hand cramps). If you've never been married, you won't know this—but you'll be writing your address out over and over and over. The envelopes will seem to never end, and using a quick stamp rather than writing out your address repeatedly will really help. Trust us on this one.
Utilize Thrift Stores
If you're a big DIY person, you already know that thrift stores are life savers when it comes to saving money. You can literally save thousands of dollars if you decide to DIY and use thrift store items for your wedding décor.
If you're not a DIY or thrift store person, take about half an hour and watch a few YouTube videos on this, and you'll become a believer.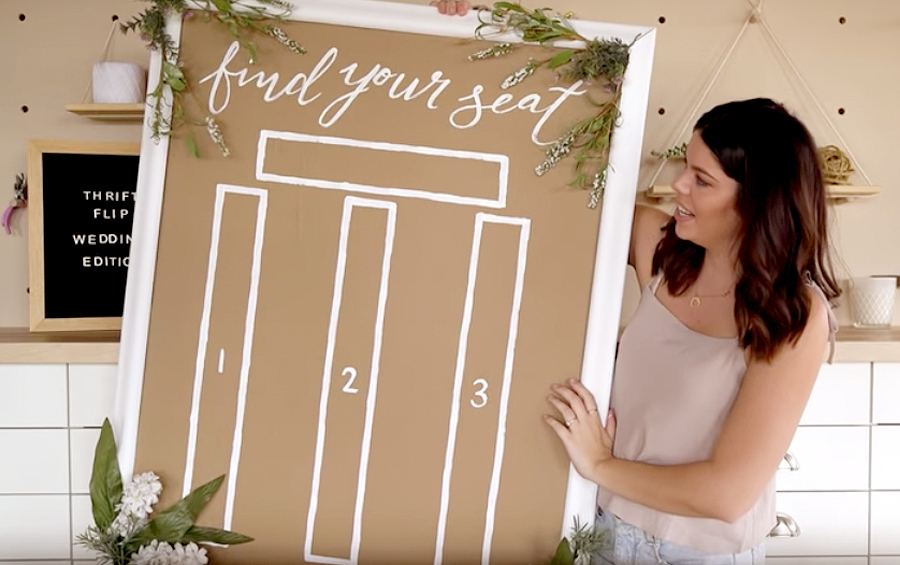 Thrift stores are full of things like baskets, fake flowers, buckets, mirrors, frames, crates, pillows, fabrics, and other fantastic surprises that can make excellent centerpieces, display boards, envelope boxes, and other décor.
After a little cleaning and sprucing them up, your thrift store finds can slice so much off of your wedding budget.
Fake Your Cake
A lot of people know this wedding hack, but many still don't. Basically you can save a lot on your wedding cake (average cost $500) by serving your guests regular sheet cake (average cost $70) instead. These are often called "dummy cakes", and they are often even tastier than actual wedding cakes.
A fully frosted and decorated "dummy" cake—typically tiers of Styrofoam or cardboard—is created. The only part that is a real cake is the bottom tier for the couple to cut into.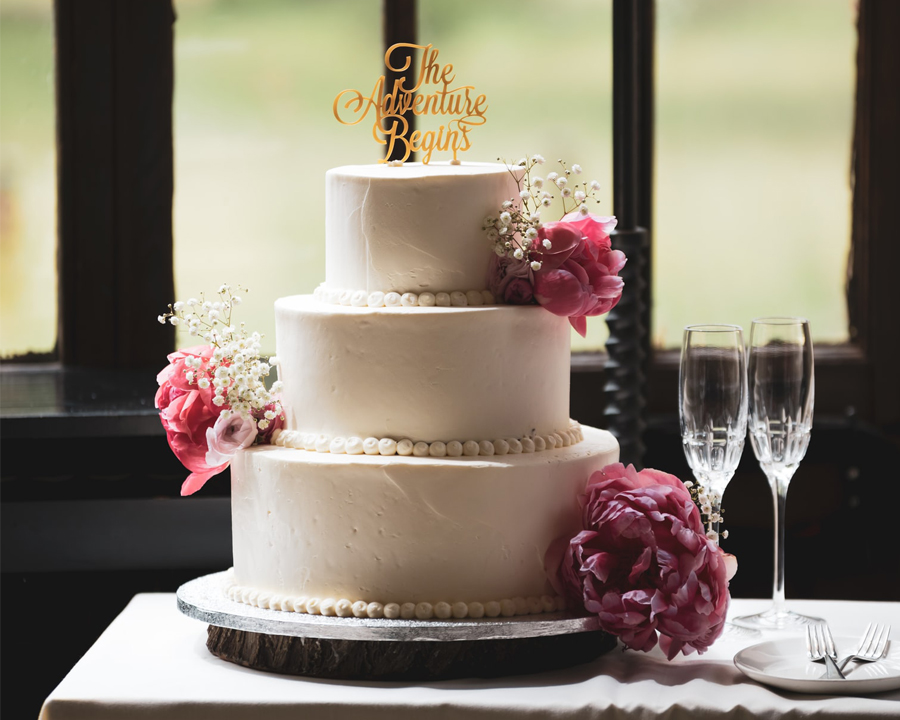 After this cake-cutting, the dummy cake is whisked away to the kitchen, the actual bottom layer is put into the freezer for the couple to save (or do whatever they want with), and the servers will bring out plates of sheet cake slices for the guests. Everyone will think they're eating the wedding cake, and you can save a few hundred dollars.
Write Thank-You Cards As Gifts Come
If you wait to write thank-you cards for your wedding gifts until after your wedding, it will most likely take you hours and hours to write them. However, if you write the cards as the gifts come, it will take less time.
You'll also be more inclined to be more personal and write something more meaningful in the cards this way, since you won't be as burned out after writing so many at a time.
This is a big wedding hack that many couples recommend.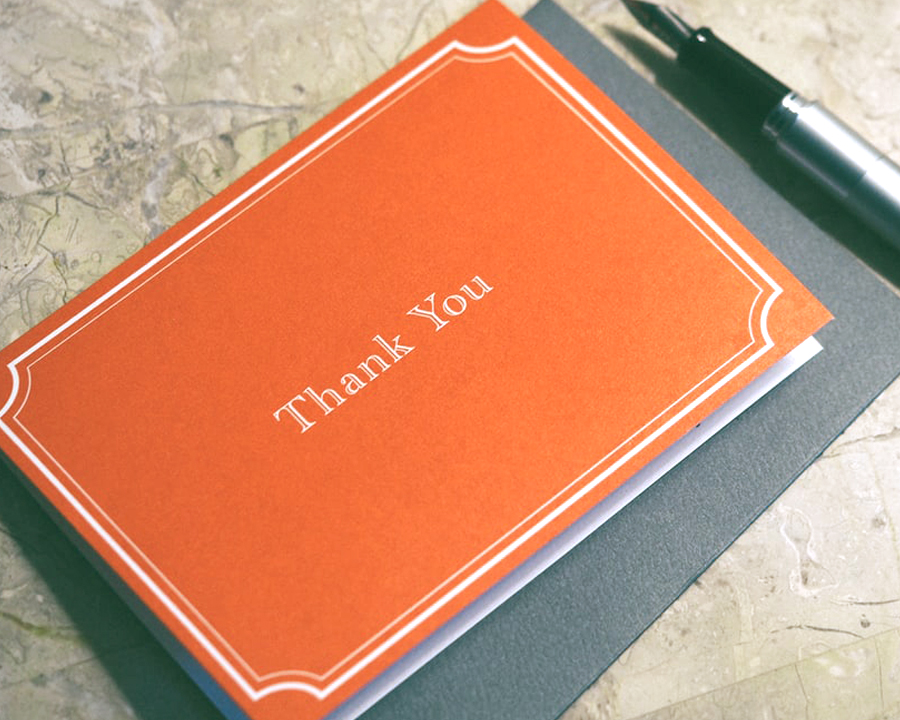 Repurpose Your Flowers For The Reception
Great wedding hack alert: grab a few affordable flower vases (or borrow them) beforehand and use you and your bridesmaids' bouquets as centerpiece arrangements at your reception.
Borrow From Other Brides
This one may sound too good to be true, but ask your friends or family members who are already married if they have anything left from their wedding that you can borrow.
Often couples buy things for their wedding and never use them again. They are beautiful items, but they end up in storage.
Expenses for wedding décor such as table runners, linens, vases, archways, mirrors, envelope boxes, and anything else to do with a wedding can really, really add up. By asking around for things like this, you could save yourself quite a bit.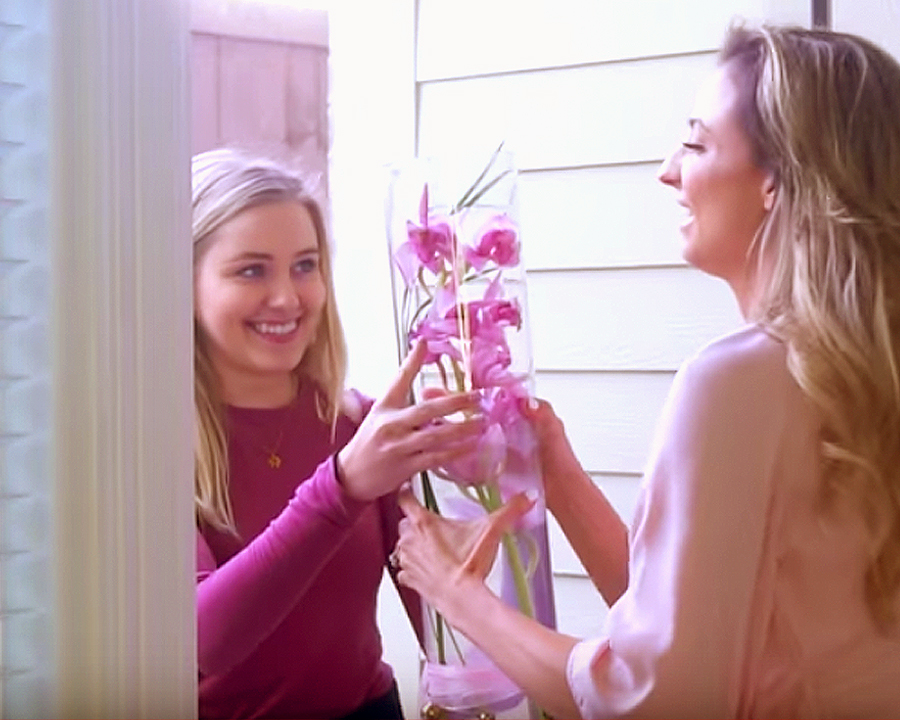 Hopefully this list of wedding hacks will save you some money and help your wedding day go even more smoothly. If you're getting married and you're still looking for your dream wedding venue in Los Angeles, take a look at what we have to offer at Imperial Event Venue, and let us know if you'd like to make an appointment to come in to see us!