If you have an upcoming wedding and you're flirting with the idea of wearing a non-white wedding dress, you're not alone. Many brides choose to wear a wedding gown with color—whether it's just a hint or an entire, dramatic difference.
Whether it's because it's a second marriage, they want to be unique, they have a specific vision for their bridal look, or they simply don't like white, every bride has to make her own decision about her own wedding day look.
If you're considering a non-white wedding dress, take a look at these celebrity brides who did the same—and get a little inspiration!
Dita von Teese
The stunning, partially-Armenian burlesque dancer Dita von Teese wore a show-stopping, shimmery purple Vivienne Westwood ball gown with a matching veiled hat for her 2005 wedding.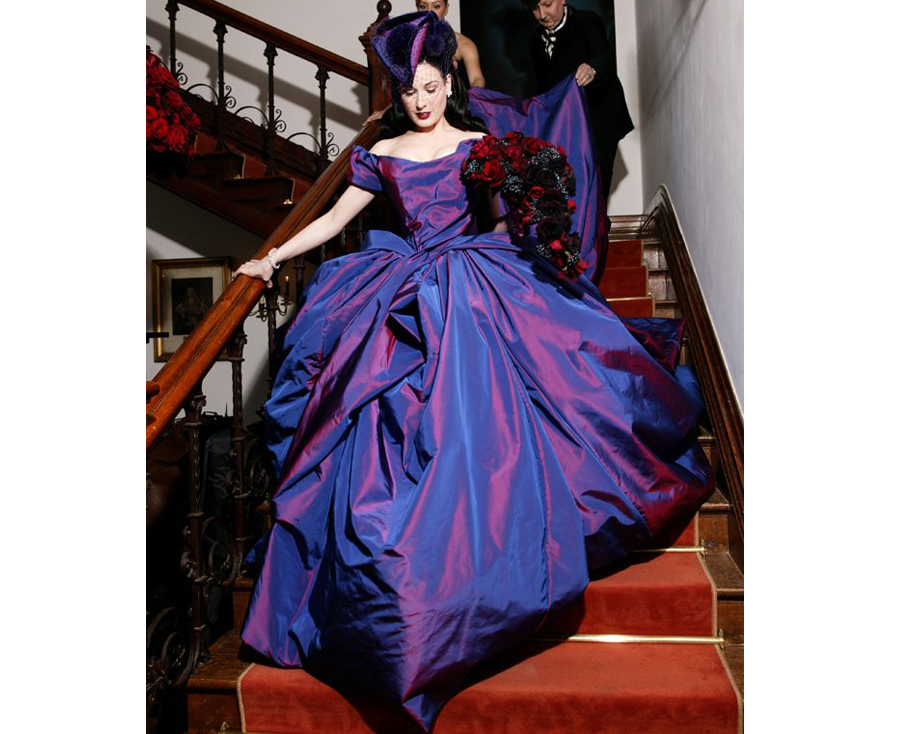 Not only did this bold choice reflect the amazing vintage style that Dita is known for; the dress was also so beautiful that it was featured in Vogue, and was also put on display at the Victoria and Albert Museum in London in 2014. Dita definitely did this look right.
Jessica Biel
"I have never been crazy about all-white wedding dresses," Jessica said when asked about her romantic fuscia-and-pink wedding dress. "For me, at least."
Her instinct worked. Jessica looked just like a princess in this non-white wedding dress choice, which she wore for her 2012 wedding to Justin Timberlake. Designed by Giambattista Valli, the gown featured frothy tiers and gorgeous fabric.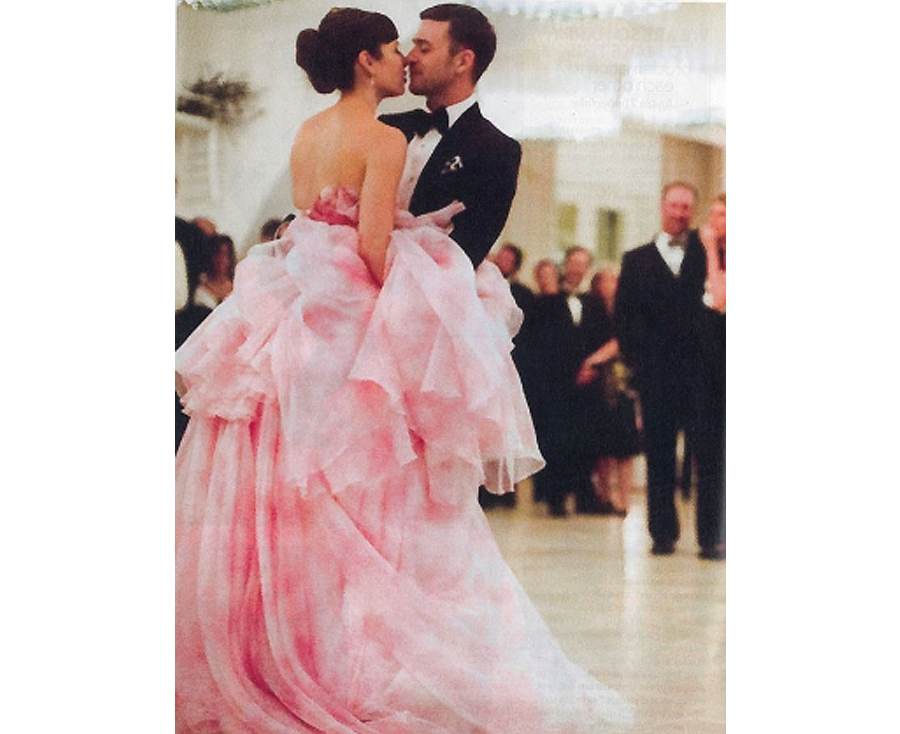 Her gown was featured on the cover of People magazine as part of their wedding album.
Sharon Stone
1990s megastar Sharon Stone chose to wear a pale pink, high-necked Vera Wang gown for her 1998 wedding. She paired the dress with a tiara and a veil in the same color as her dress.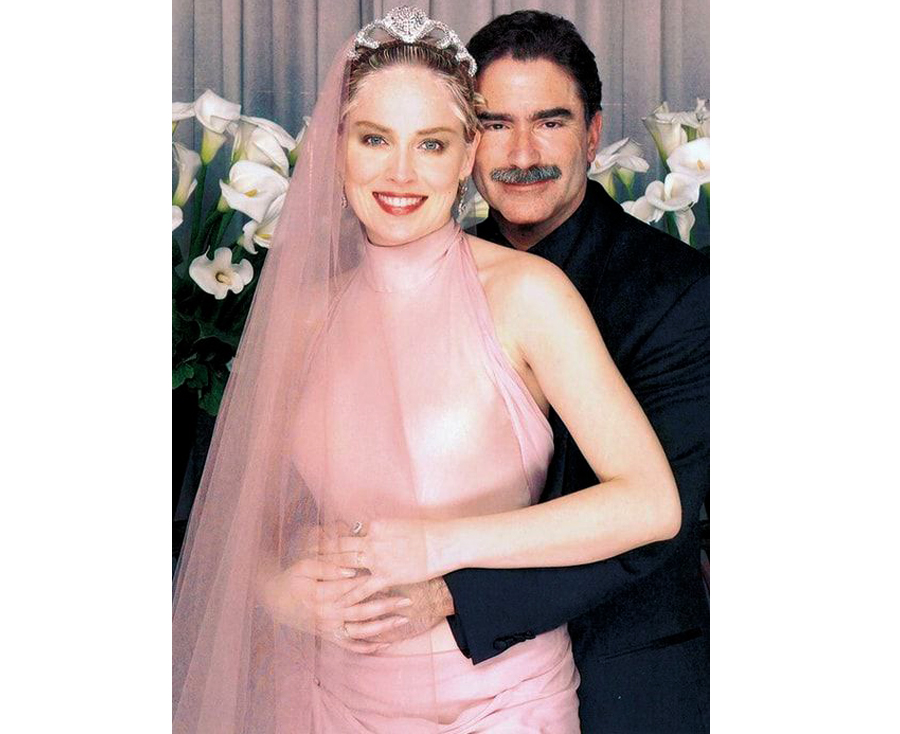 Julianne Moore
A-list actress Julianne Moore had a simple wedding ceremony in her own home in 2003, and kept it low-key with a simple yet gorgeous lilac-colored Prada slip dress with a deep V neckline.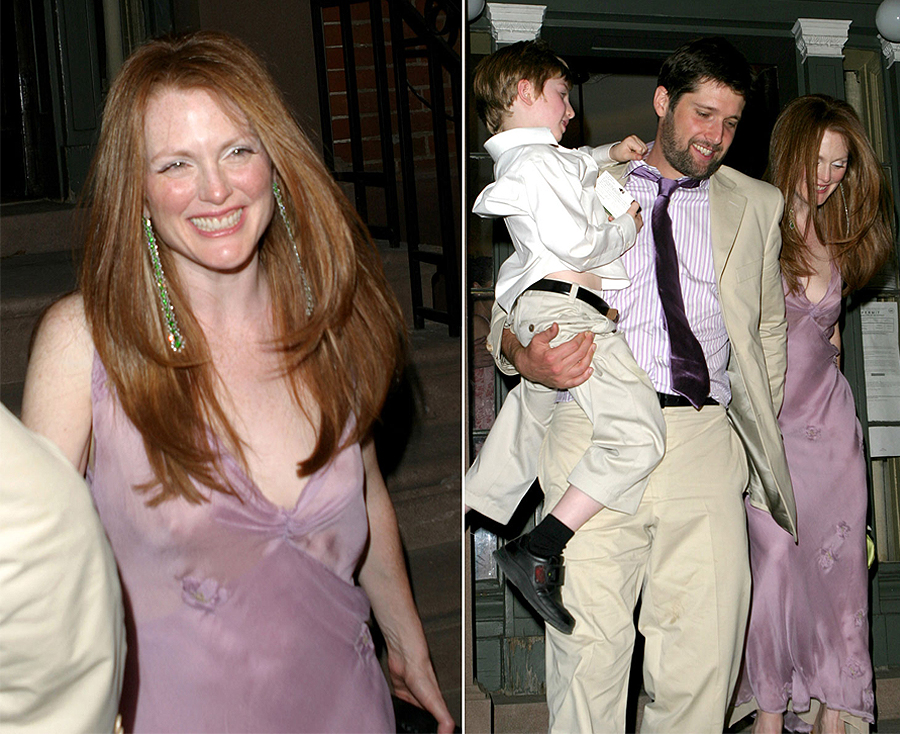 Mandy Moore
For singer Mandy Moore's 2018 pink-themed wedding, she chose to match her ceremony's palette with a tiered pink Rodarte gown straight out of a fairy tale. She also wore a similar-colored tulle veil.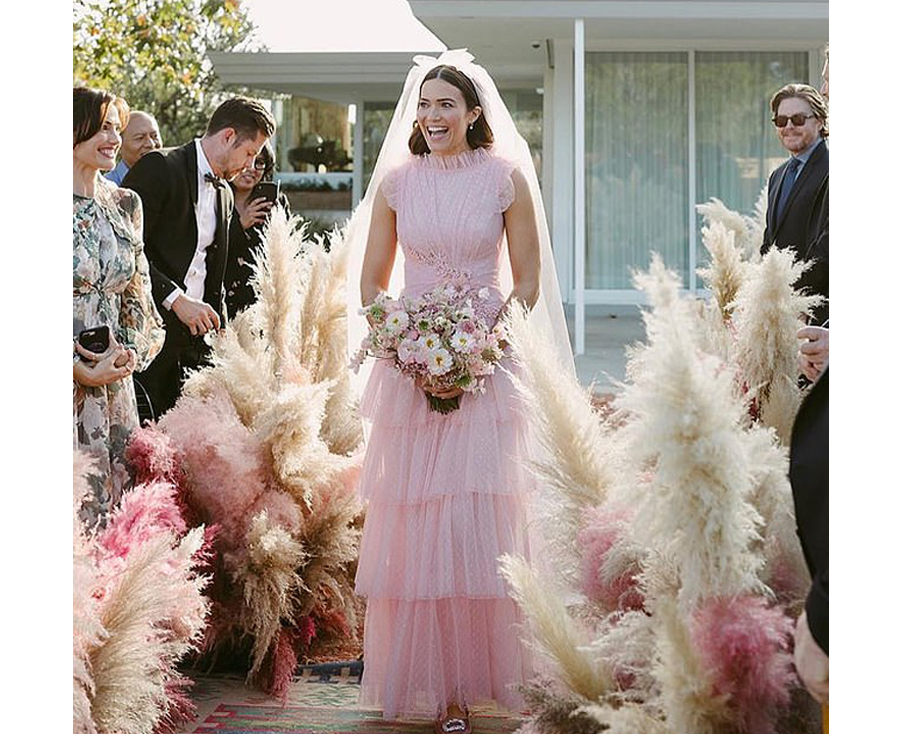 Mandy had said well before her wedding that she wouldn't be wearing a "stereotypical white wedding dress". She was telling the truth!
Sarah Jessica Parker
Actress Sarah Jessica Parker is one of the world's biggest fashion icons—so the fact that she wore a black wedding dress makes a huge statement. It also may very well mean good luck, because she has been married to Matthew Broderick since 1997.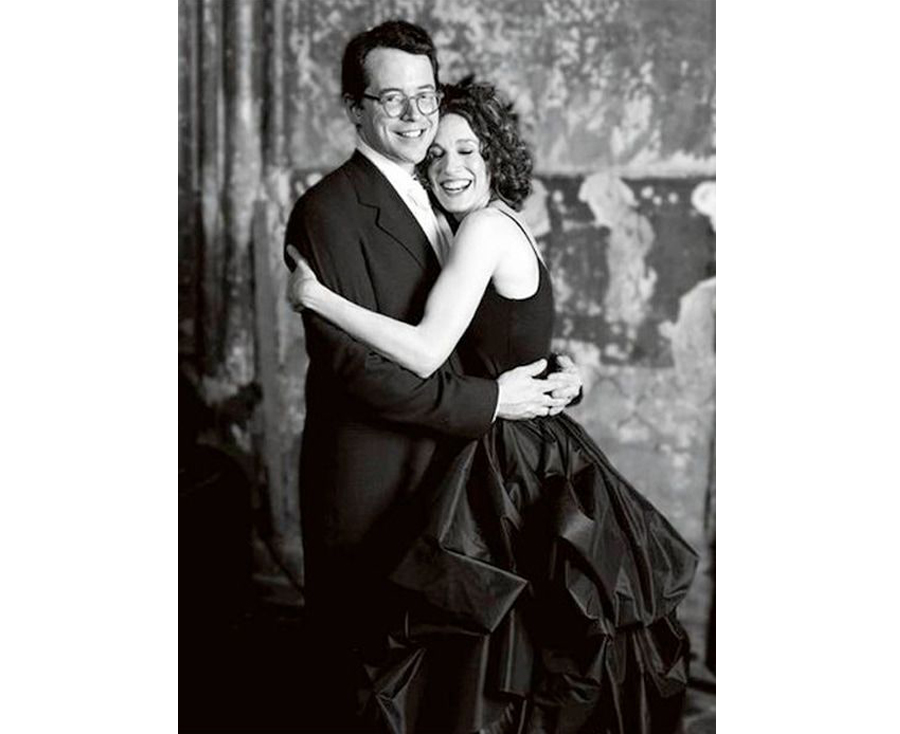 Sarah's black wedding dress was an off-the-rack dress from a local NYC shop.
Elizabeth Taylor
One of the most famous movie stars of all time, Elizabeth Taylor, was no stranger to non-white wedding dresses. Out of her eight wedding dresses, five of them were non-white!
Although she had a non-white wedding dress in 1952, she began really making colorful choices in 1959, when she married Eddie Fisher in an emerald-green silk gown.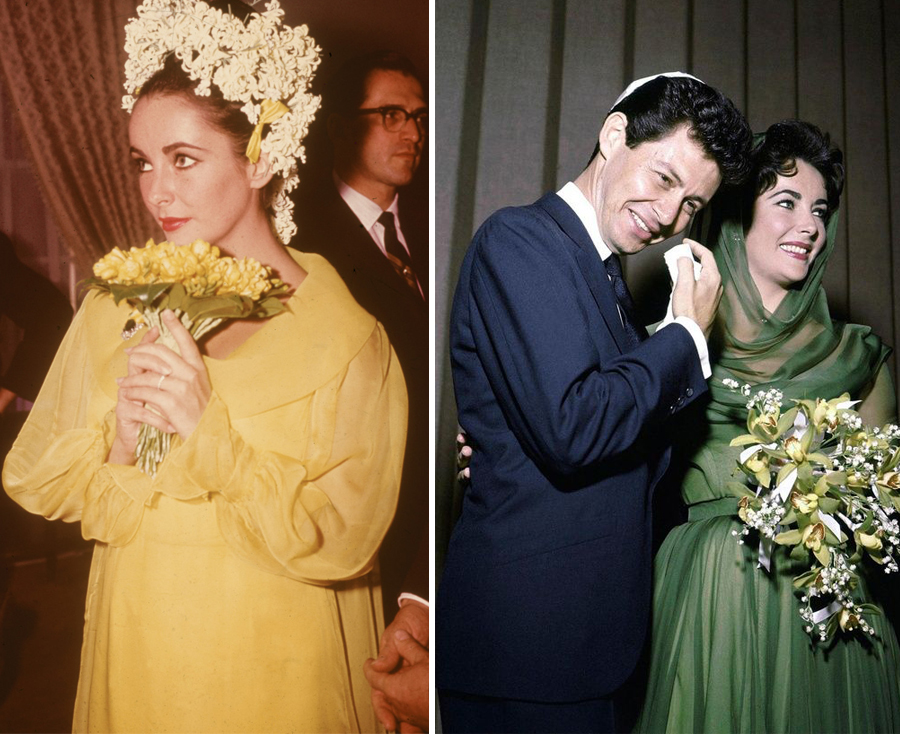 Next up, in 1964, Elizabeth wore a daffodil-yellow babydoll dress designed by Irene Sharaff at her first wedding to Richard Burton.
When Elizabeth married Richard Burton again in 1975, she chose a hippie-like rainbow wedding gown designed by Gina Fratini. Does this get the award for most colorful celebrity wedding gown?
Finally, in 1976, when Elizabeth married John Warner, she wore a violet cashmere dress, but over it she wore a colorful tweed-and-fur coat with a matching turban.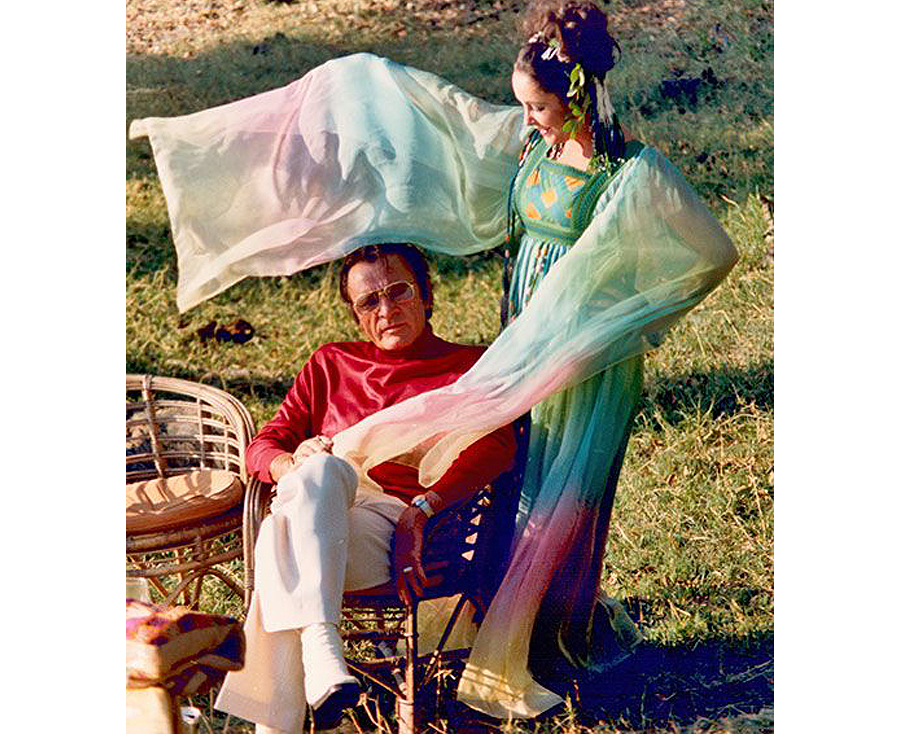 For her final wedding, this glitzy lady did wear white, bookending her long string of marriages nicely.
Reese Witherspoon
If you're thinking about a non-white wedding dress that is almost white, take a cue from Oscar-winning actress Reese Witherspoon, who chose a pale pink bridal gown by designer Monique Lhuillier for her 2011 wedding.
Reese's wedding gown is so pale pink that it's nearly white. Perhaps this was a nod to the fact that it was her second marriage, or maybe this lady just loves pink!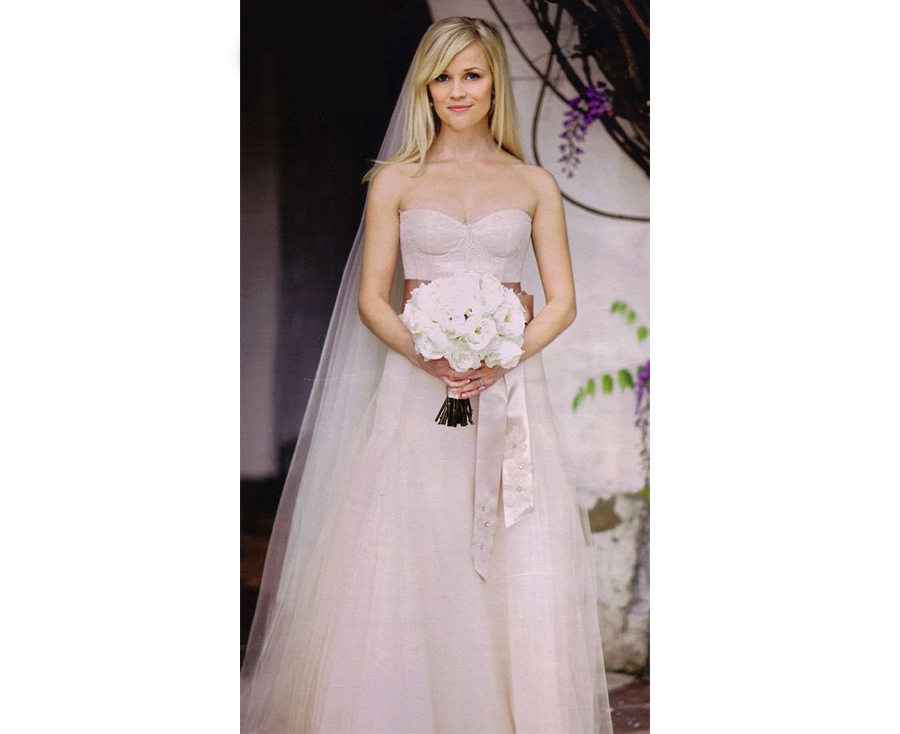 This dazzling custom dress featured a sweetheart neckline and a pink satin sash, and Reese looked absolutely angelic in it.
Keira Knightley
Keira Knightley must really, really love her wedding dress—because she wore it before, during, and after her wedding!
This pale pink, ruched Chanel dress with its ballerina skirt has apparently won Keira's heart, as she wore it to an event in 2008, then as her wedding dress in 2013, and then to yet another event later in 2013.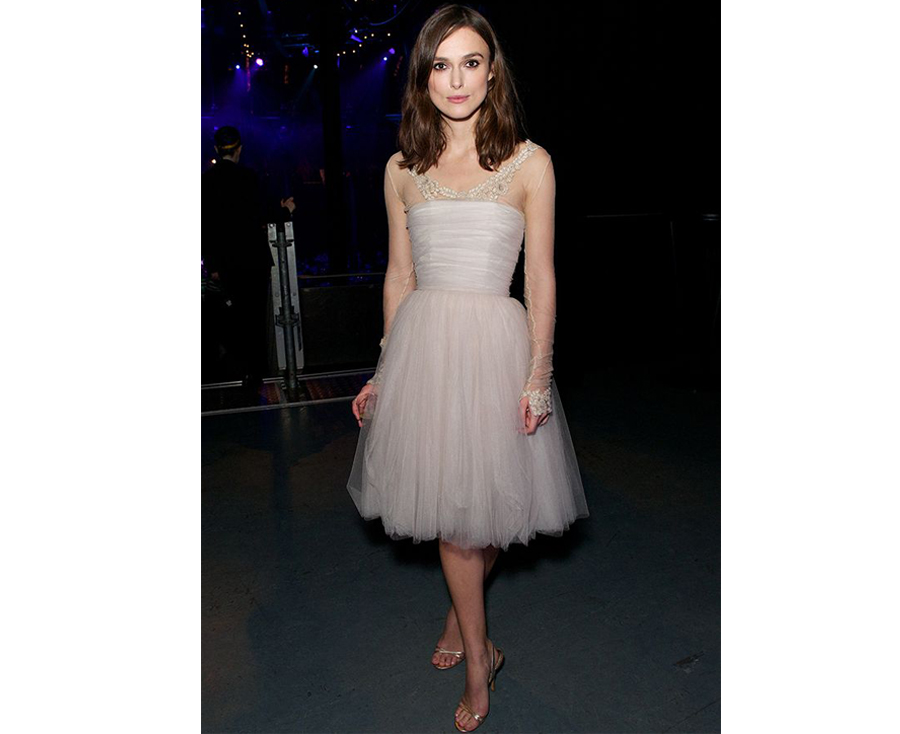 "It was my something old," Keira told the press.
The actress did accessorize the dress differently each time.
Kristen Bell
Perhaps Hollywood's most adorable couple, actors Dax Shepard and Kristen Bell, chose to get married in a casual courthouse ceremony in 2013.
Kristen not only chose a non-white wedding dress—she didn't even choose a dress! The Frozen actress instead wore a black jumpsuit with a statement necklace to marry the love of her life.
"My husband picked out my outfit," she has since said. "I thought we were going to go in jeans. I didn't have high expectations."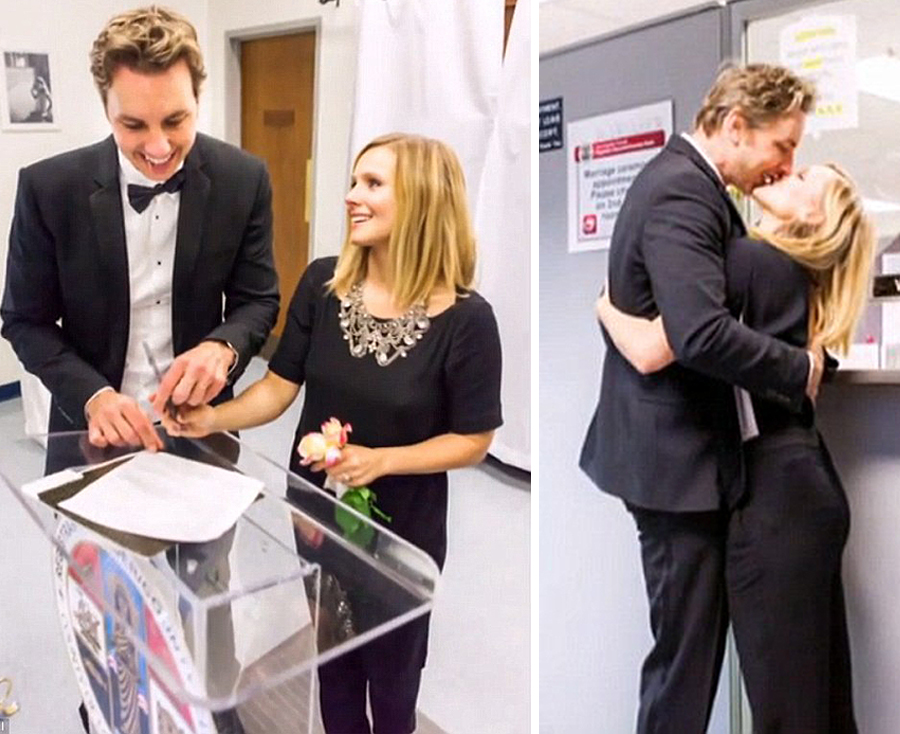 She also added, "It was one of the best days of my life." Proof that the dress doesn't make the wedding—or the marriage, for that matter.
So, if you're considering a non-white wedding dress for yourself, you are in great company! Take a tip from these celebrity brides and go with whatever color makes you feel beautiful and like yourself. The important thing is for it to represent your taste and personality, and to love how you look and feel in your dress.
If you're also looking for a beautiful Los Angeles reception hall, please consider us at Imperial Event Venue. We offer a romantic and intimate space for smaller weddings. Please contact us if you would like a tour!