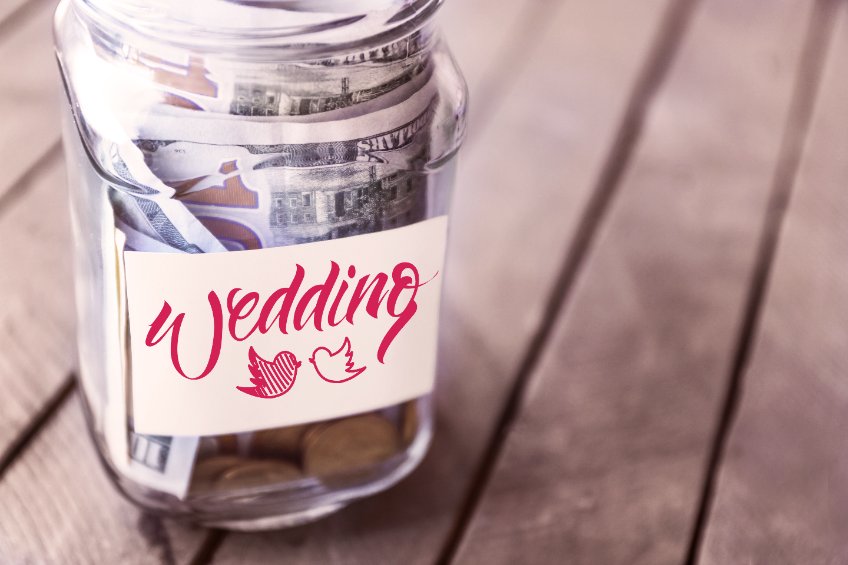 Many factors come into play when planning a wedding. One of the biggest wedding concerns for couples is staying on budget and having enough funds to host the special day. You might feel like lowering your wedding budget is the best option to save money, however it might risk you from having your dream wedding. Saving money on your wedding isn't about being cheap, rather it's about being open minded and strategic. Learn how to save money on a wedding without sacrificing special moments with family and friends.
Think "Off-Season" For Your Wedding Date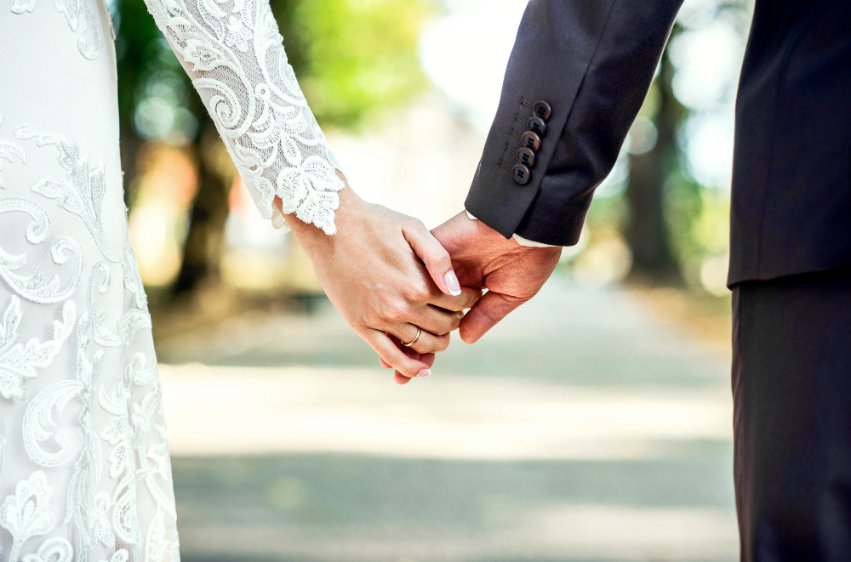 One of the best ways to save money on wedding planning is to book your venue during off-season wedding months. The off-season months may vary depending on the geographic location. A majority of couples love to book their wedding day on a weekend in June and September. Wedding off-season months typically run through November and February, so you will get the best value by hosting your event within these time frames.
Many wedding venues are willing to be flexible on pricing during their down time. Venues often run their special discounted rates during the winter. You can potentially get you're dream space at just a fraction of the price. Always remember to be respectful and courteous when approaching venues and vendors about discounts.
Getting married during the wedding off-season gives significantly less competition over your favorable dates. Less competition also means more pros on your vendor lineup list and a better chance of booking those top vendors on your chosen date.
If you are planning to have your wedding indoors, then the weather wont impact your day as much. However, having an off-season wedding doesn't always mean there is going to be bad weather. You can still enjoy a beautiful day with your loved one's. No matter what time of year you choose to go with, the venue will ensure they make your dream wedding come to life.
If your looking for a gorgeous wedding venue to host your upcoming ceremony and reception, consider Imperial Event Venue in Los Angeles.
Skip Saturday's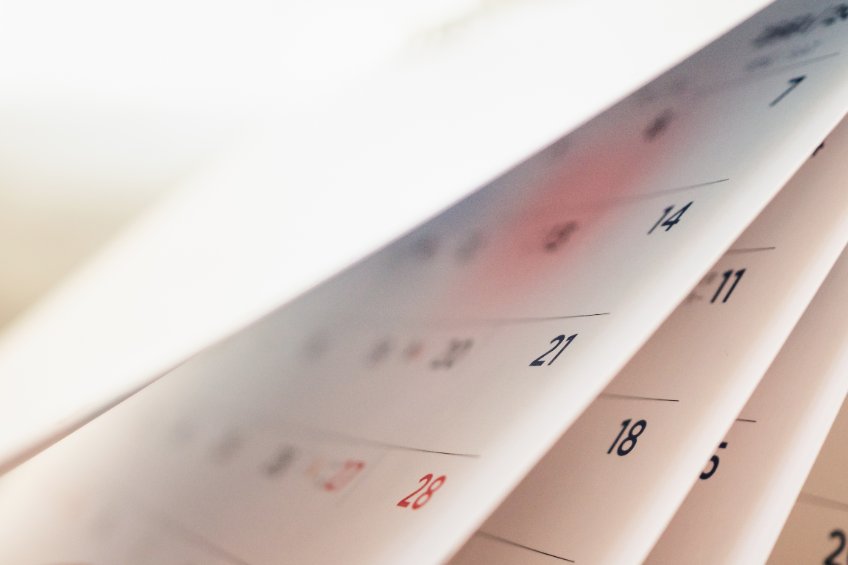 Venue rates not only vary widely by month, it can vary on the days of the week as well. Saturday weddings are traditionally most popular, but it is also the most expensive day of the week. Therefore, you can save money on wedding celebrations by considering hosting it on another day of the week. You just might surprise yourself by how much you can reduce your wedding cost.
Choose the month you have the best deal or opportunity and then pick an alternative day. Consider having your wedding day on a Friday or Sunday.
A plus side to choosing a Friday wedding is that it leaves time for additional celebrations. Some couples use the rest of the weekend to go on other activities (winery trips, golfing, etc.) for themselves or with friends.
Choosing a Sunday, can allow an abundance of time for out-of-town guests to arrive on schedule for your wedding.
Cut Down on Your Guest List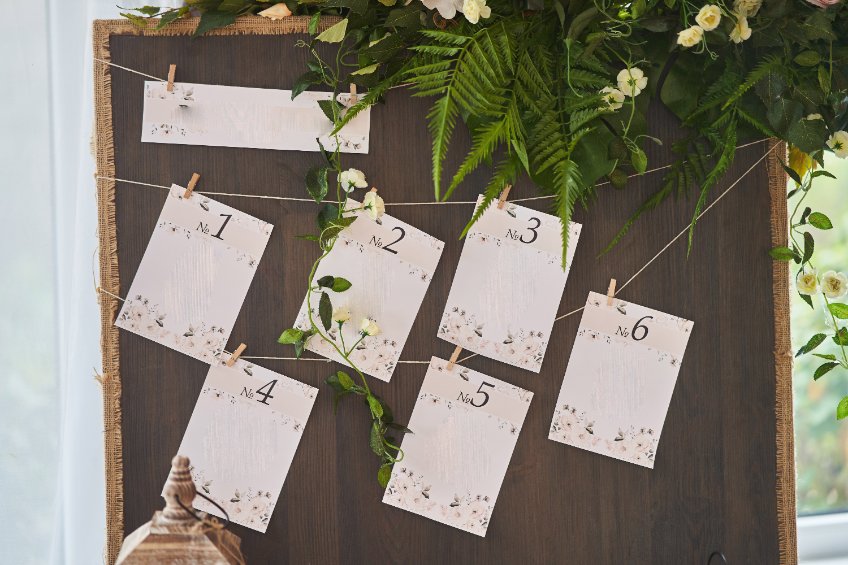 When looking at how to save money on a wedding, most couples look to cutting the guest list.
The smaller you keep your wedding guest list, the less you'll have to spend overall.
Even though the list may seem impossible to cut down, you may have to trim it up to make it more reasonable in terms of your budget.
The guest list should be determined based your immediate family, close friends, and acquaintances. Consider skipping invites to people you don't have connections with or haven't spoken to for a long period of time.
Some couples often time consider having a kid-free wedding. Doing this will definitely keep the list smaller and more manageable. However, not every couple can manage to pull this off.
Therefore, another alternative money saving tip would be to limit plus ones. Rather than allowing every guest a plus one, limit the plus ones to only individuals who are in a serious relationship.
Embrace "All Inclusive"
Always keep an eye out for the magical words "all inclusive" when speaking with a venue representative or reading up on their website.
Wedding venues with all-inclusive event planning packages may offer a variety of services or amenities such as on-site coordination, catering, alcohol, staff, rental services, cake table, and many other accommodations. By integrating all the above into one place, the package is an extremely affordable value and will give you less things to worry about.
An "all inclusive" wedding venue can save you the headache by providing all you need in one spot, instead of investing your precious time going to different food tastings and searching for wedding decor.
Going with this option will help you be saving wedding expenses, lessen stress, and allow you to focus your attention on other tasks like dress shopping.
Think "In Season" For Your Flowers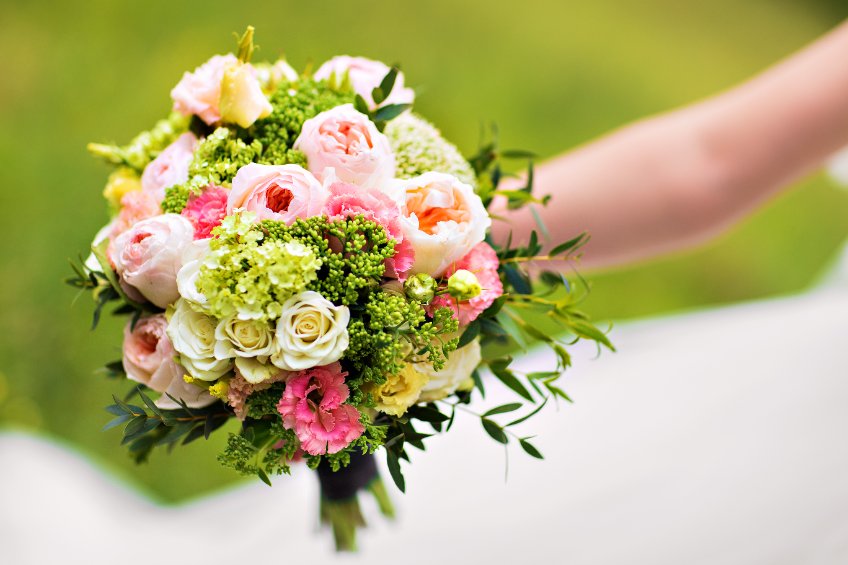 Save money on weddings by lowering the cost of flower decorations. Two factors can make this possible: local and seasonal.
When buying what's in season, you can find foods and flower products at peak supply when the market price usually falls. Since these are locally produced, it's not necessary to have it shipped halfway around the world. This means not only reducing transportation fees, it also reduces carbon emissions.
Do your research on the seasonal flower availability and how varieties can compliment your weddings color palette.
Your florist will gladly inform you on what flowers are currently growing nearby and how they can be used to make statement pieces throughout the banquet hall.
Fresh picked local flowers that are sent off immediately to your florist may be more vibrant and even last longer than ones that where shipped long distant.
Remember, in season floral arrangements can look just as beautiful as any other arrangements. Plus, you can always add ornamental foliage or greenery in the floral centerpieces and bridal bouquets for a more unique appearance.
Manage the Alcohol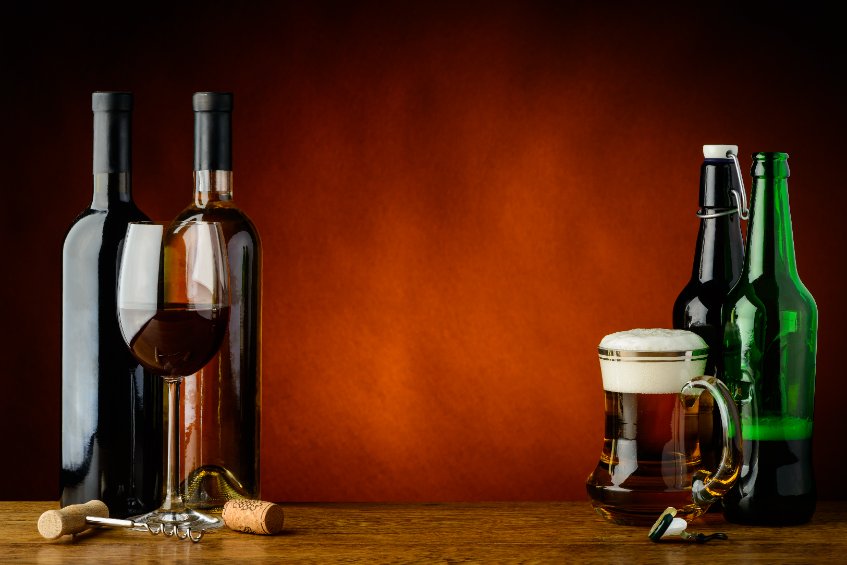 You might be wondering how to save money on a wedding when cutting your guest list isn't an option. With such a large number of guest attending your wedding, you can be saving wedding day expenses by going easy on the alcohol. Their is no need for a top shelf fully stock open bar for you and your friends to have a good time together.
It's understandable that a majority of people might have their heart set on a signature cocktail or two. You can offer up these specialty drinks during the cocktail hour and then switch to beer and wine for the reception. Hosting your event with mostly beer and wine is much easier way to be cost-effective.
You might also consider asking your venue if they allow you to purchase and supply your own alcohol, so you can return any unopened bottles. Your friends can get tipsy if they like and you can reclaim your money if they don't.
Put a cap on spendings by closing the bar an hour early, offering your guests some tea and coffee as it gets closer to the last hour of the reception.