Your wedding day represents one of the biggest days of your life. While this special day undoubtedly brings excitement, it also involves a lot of planning. The planning process requires a location, food, dates, a photographer, and a guest count.
However, one of the most significant components of your wedding includes the wedding venue. For the best wedding planning tips and tricks to choose the best wedding venue for you, continue reading for a brief wedding venue checklist and some ideas to keep in mind that help make wedding venue booking less overwhelming.
Plus, with the help of these tips, you'll find the process more streamlined than ever before so you can focus on enjoying your big day.
Start the Planning Process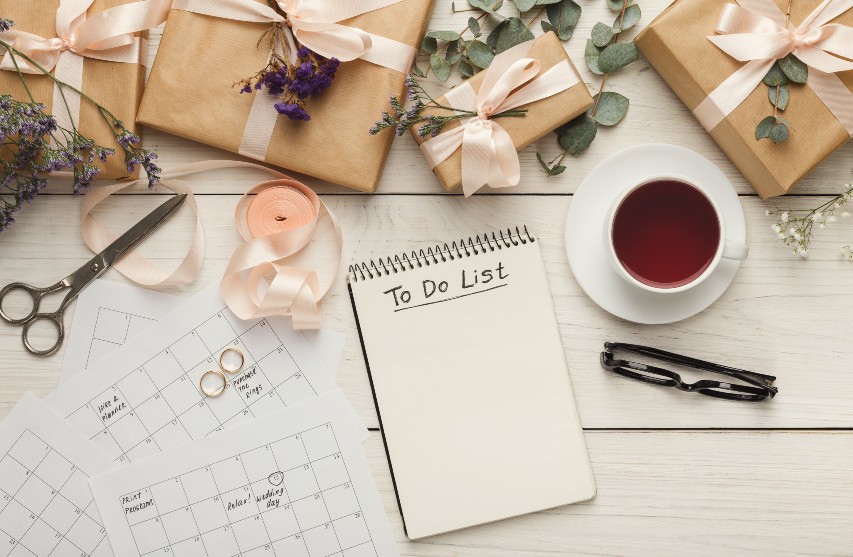 The biggest part of your wedding planning journey includes choosing the wedding venue. For this reason, starting the process sooner rather than later is wise. This way, you have a head start on the planning process and more flexibility.
Before you start wedding venue booking and planning, you'll want to ensure you have some vision in mind. This doesn't mean you have to have every minor detail planned. However, you should decide on one of the primary components, such as if you want your potential venue outdoors, indoors, or a mixture of both. Finding a venue that accommodates this desire is essential, and it lays the groundwork for which venues you'll consider and which ones you won't.
Once you determine your answer, you can consider other checklist criteria to find you and your partner the perfect wedding venue.
What To Examine at Wedding Venues: A Checklist
Once you check off if you want your event outdoors, indoors, or both, it's time to move on to other important factors. Below we list some of the top factors to consider on your wedding booking checklist.
Check Availability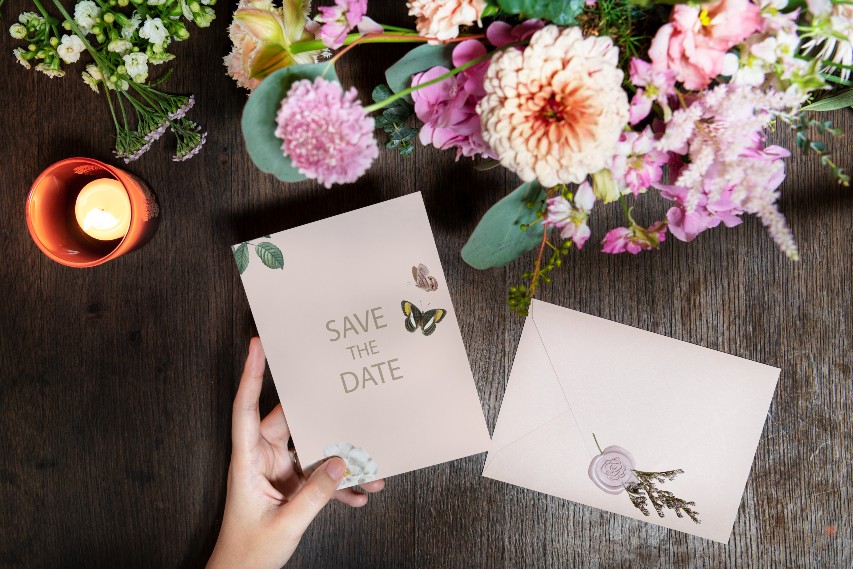 First, you want to consider your future venue's availability. Often, couples go to a favored site with a specific wedding date in mind. Therefore, to book a wedding venue, you must find the perfect wedding date that matches you and your partners. 
Suppose a venue doesn't have availability on your specific date. In that case, you must be willing to either compromise and change the date or look elsewhere to find a venue with an open rental on the exact date you always dreamed of.
Check Your Budget
Another key criterion includes the cost of the event venue. Remember, the cost includes everything from the reception and ceremony space rental fee, specific vendors, caterer, tables, chairs, and entertainment.
With this in mind, if the venue rental fee falls entirely outside of your budget range, it's not a great idea to continue pursuing it. 
Instead, creating a wedding budget checklist can ensure that you and your future spouse stay on the same page and make financial decisions that will set you up for a successful future marriage rather than feeling overwhelmed.
However, if you're in love with a specific venue, you can always find ways to cut corners to make things work with money-saving hacks. Some of these wedding budget tips include limiting your photography session to fewer hours, opting for faux flowers, making your own table details and decor, or cutting down the guest list.
Check the Rental Space Layout
There's a reason you will find so many wedding venues out there, and it's because every couple has a totally different vision for their wedding day. If you're one of these couples, then the venue layout becomes an important factor on your checklist.
For example, does the rental space accommodate this vision if you want your head table in a particular spot with dim lighting and a specific style? Another common wedding venue checklist criterion stems from considering if your event venue has noise restrictions which can damper large crowds that love to loudly celebrate on the dance floor.
Logistically speaking, does the layout have how many bathrooms you need? Luckily, our all-inclusive wedding venue has all the necessary amenities such as a spacious ballroom and dance floor, giving you the freedom to bring your vision to life.
Every single one of these details goes along with assessing the venue, so in the end, you feel proud and comfortable hosting your wedding at this particular location.
Choose a Venue With a Wedding Planning Expert
A great way to reduce the stress of event planning includes checking if your vendor has event planning services. For example, event planners may handle the food and caterer, guests' seating, floral services, table decor, ceremony timing, parking needs, and other vendors.
If you want to feel less stressed, having an event planner like those at Imperial Event Venue for the ceremony and reception makes a perfect way to take pressure off the bride and groom so they can spend the hours leading up to their wedding feeling less overwhelmed.
Consider Capacity & Cuisine
Capacity needs remain a big reason to pursue or forgo an event space. If you know how many guests you'll have, you need vendors that accommodate this number. For example, if you have 250+ guests, you need a vendor that knows how to host and handle the catering, parking, and wedding reception needs for this number of people.
Another important consideration for couples is the food. Some couples prefer a three-course meal made in-house, while others want a casual buffet from a specific vendor. Whatever your style, make sure your venue handles the food service from start to finish.
At Imperial Event Venue, our in-house catering and experienced chefs will design and create a menu of your choosing using only the freshest ingredients. From different dining styles to choose from, we'll make sure your culinary needs are met.
Let Experts in the Wedding World Handle It All
These wedding tips, like your availability, budget, rental space, capacity, and cuisine, should help you narrow your options for the perfect venue.
Imperial Event Venue is the premier all-inclusive wedding venue that has everything on this checklist with our services, including customizable decor, styling, event planners, in-house catering options, and more.
Check price and availability by calling (626) 398-9898 or through our website!