If you ever see movie weddings, it's most likely following an American wedding tradition! American weddings have different types of styles depending on the location and state. But like every other culture, American weddings have their own unique traditions.
It's an important day for the bride and groom and is filled with great traditions that are fun and lively.
How are American Wedding Traditions Different from Other Cultures?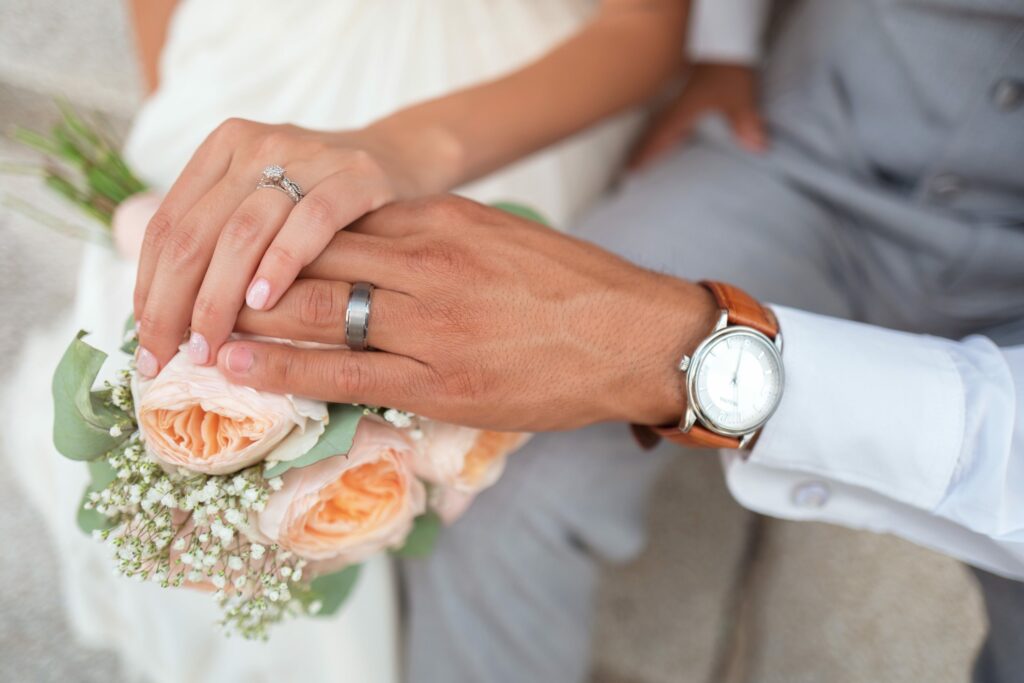 American marriage customs are starting to become more diverse in recent years. Some Americans still have their weddings held at church, but some are holding it in botanical gardens, museums, and even their own backyard!
It's a simple type of wedding planning where both the bride and the groom work together for their perfect day.
When it comes to finances, American weddings tend to be a mix of a couple's own financial resources with the help of family.
The Proposal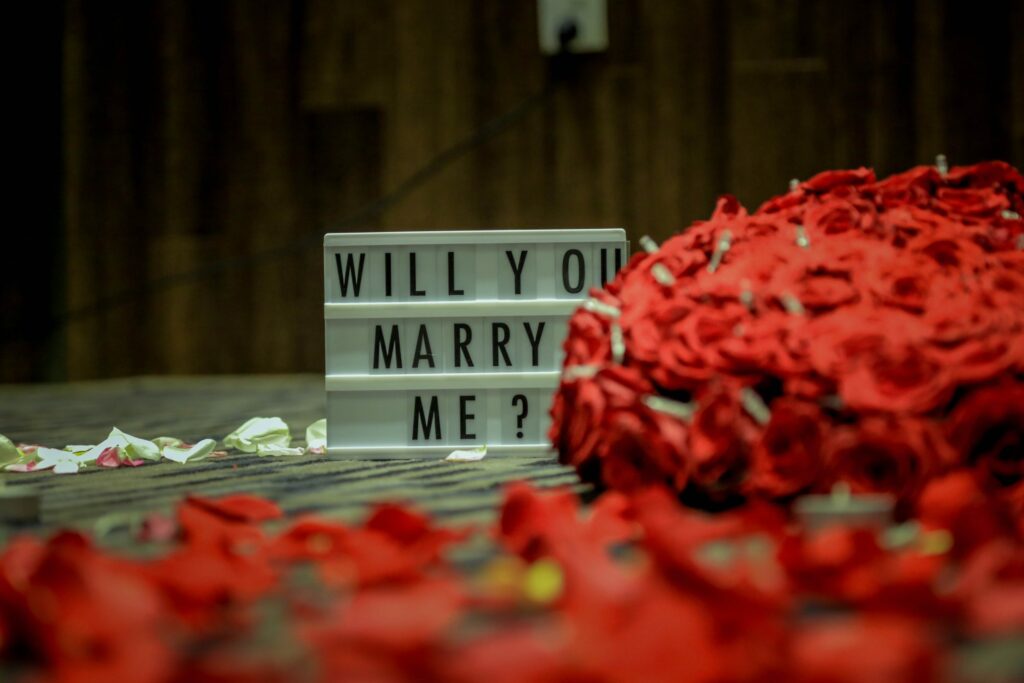 Wedding proposals are a big part of American wedding traditions. Unlike other cultures where both family members might be present for the proposal, American wedding traditions most likely proposes wherever!
Whether it's vacationing in another country, or in a corner gas station, most American couples tend to propose in places of significance.
In some cases, family might even be taken entirely off guard by an engagement! Although it is proper to ask for the blessing of your partner's wedding, at American weddings, it is not mandatory.
The American Wedding Vows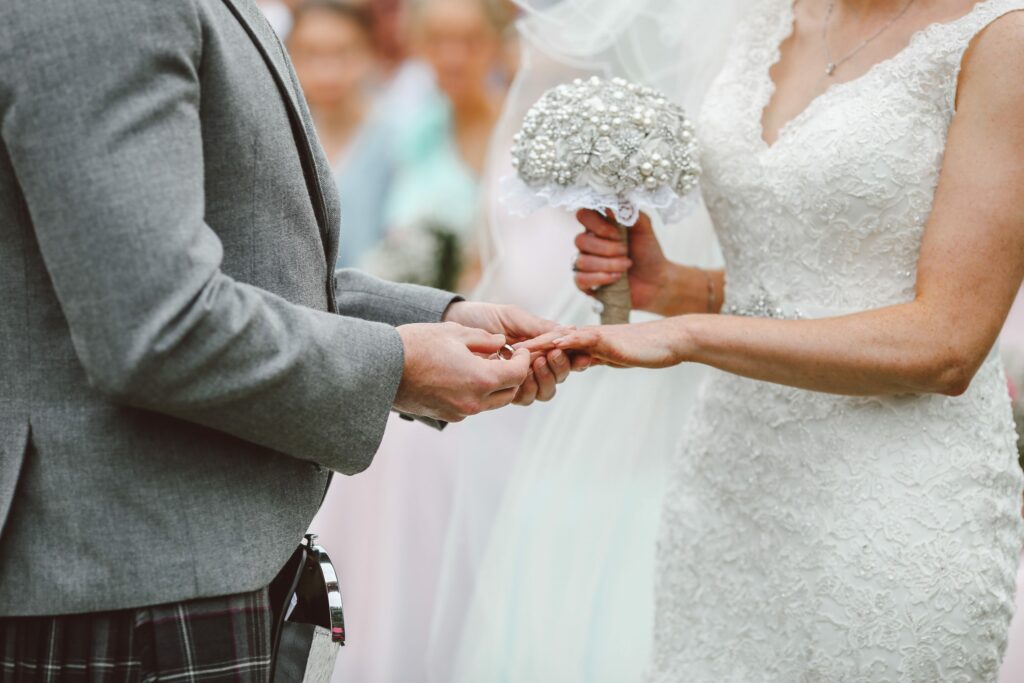 In retrospect, American weddings usually have a list of their vows that they tell their partner during the ceremony. These vows are written directly from the heart of the bride and groom or can follow a religious wedding vow script.
Some vows talk about personal feelings like when the couple first saw each other, what they first thought of one another, and share secrets only the other person knows. It's a time for laughter for everyone.
The First Reveal
The first moment the bride and groom lay eyes on each other is an essential tradition within American weddings. This may include meeting in a private area 1 on 1 to take a private photo shoot.
It's not surprising to see the groom's shock of happiness as he sees his future bride all dressed up in her wedding gown. It's an emotional moment for both the newlyweds that will last for a lifetime.
The Church Ceremony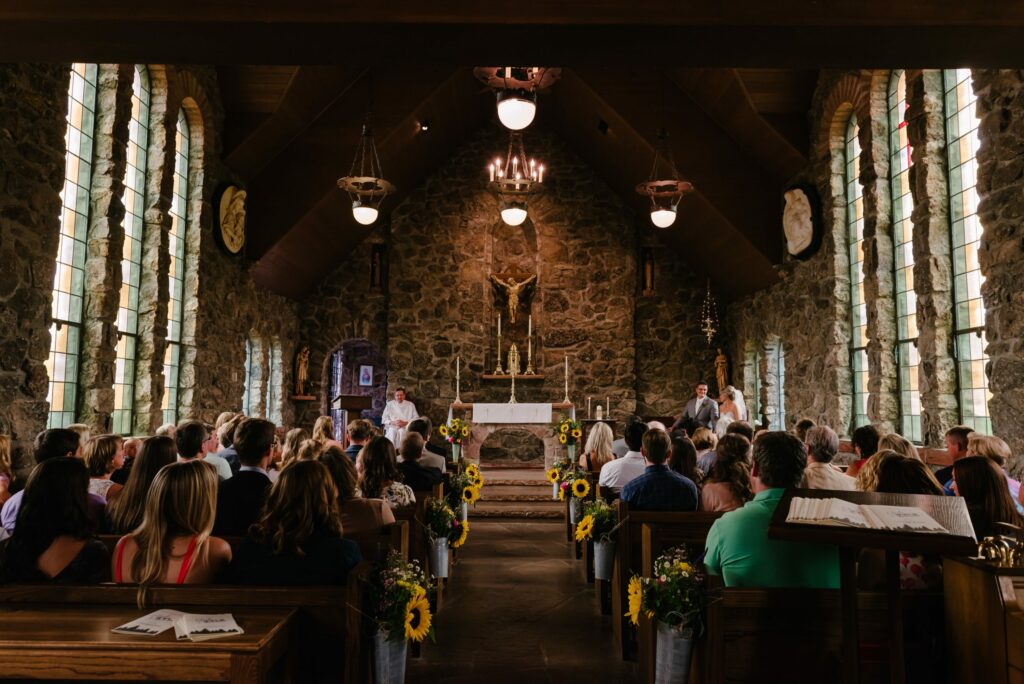 When it comes to American church ceremonies, there can be a lot of creativity when choosing a location. Recently, most American wedding church ceremonies tend to happen outside of the church.
Many couples are moving over their space to more outside venues and even their homes. Some younger generations are also choosing to forgo the church ceremony and head straight to the wedding itself.
The Bestman and The Bridesmaid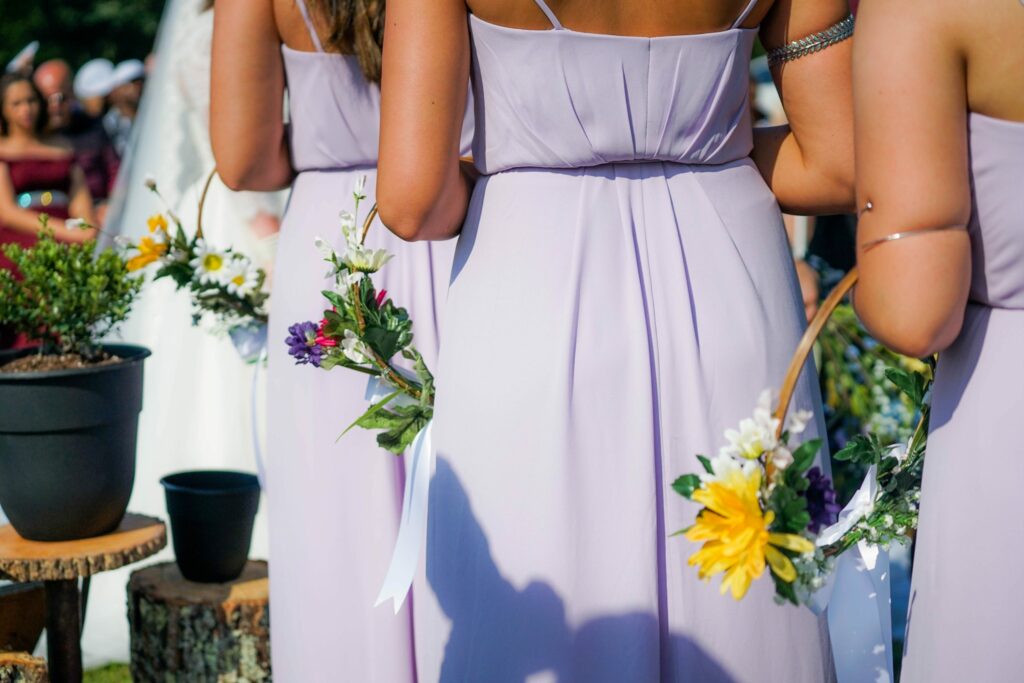 In American weddings, the bridesmaids and the groom are typically the brother and sister and best friends of the bride and groom. The groom will pick the best man at their wedding to signify the close bond they have. On the other hand, the bride will select a bridesmaid for that honor too.
During the reception, it's very common to have the best man and the bridesmaid to give a speech about the bride and groom. They share stories, experiences, and funny moments that the bride and groom might not even know! It's both a moment of laughter and a sharing of personal experiences.
When planning out an American wedding, it's mostly the final decision of the bride and groom of how they want their special day to look like.
The Getaway Vehicle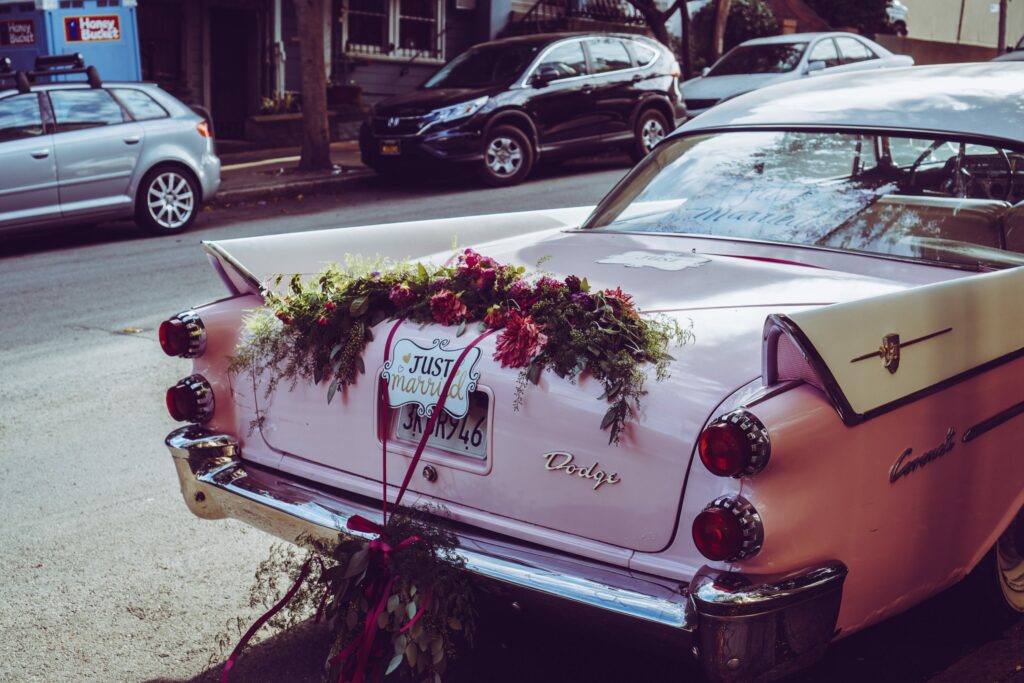 After the proper ceremonies are done, the newlyweds don't directly just go to their beautiful wedding venue in an average car. This getaway vehicle is a very American tradition in which a car is decorated to represent the newlyweds' new chapter in life.
This means sticking on food cans as they drive out to their next destination. As the wave bye to their guests, they would simply see them a few hours later at the reception.
The First Dance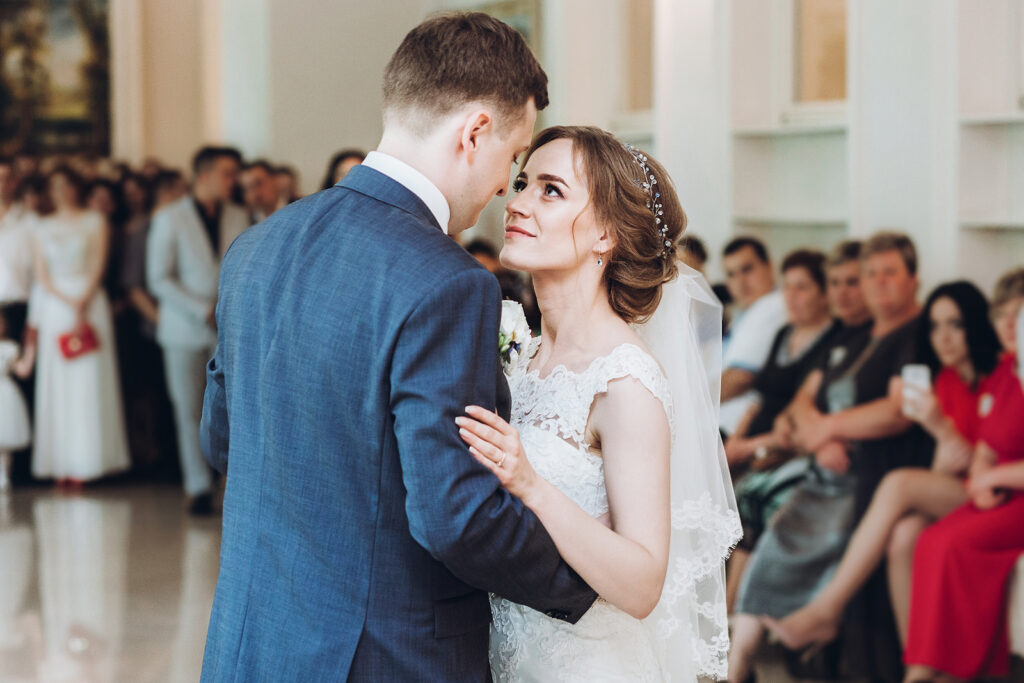 Like any traditional wedding, the first dance marks a memorable occasion for both the bride and groom and their families. In the American wedding tradition, the first dance is usually a slow dance that both newlyweds share at the moment. It is generally accompanied by quiet music and features the couple's favorite song.
The song can be by a famous artist, or the song when the couple met for the first time. Nevertheless, it's a beautiful moment that both newlyweds will remember for the rest of their lives.
The American Wedding Reception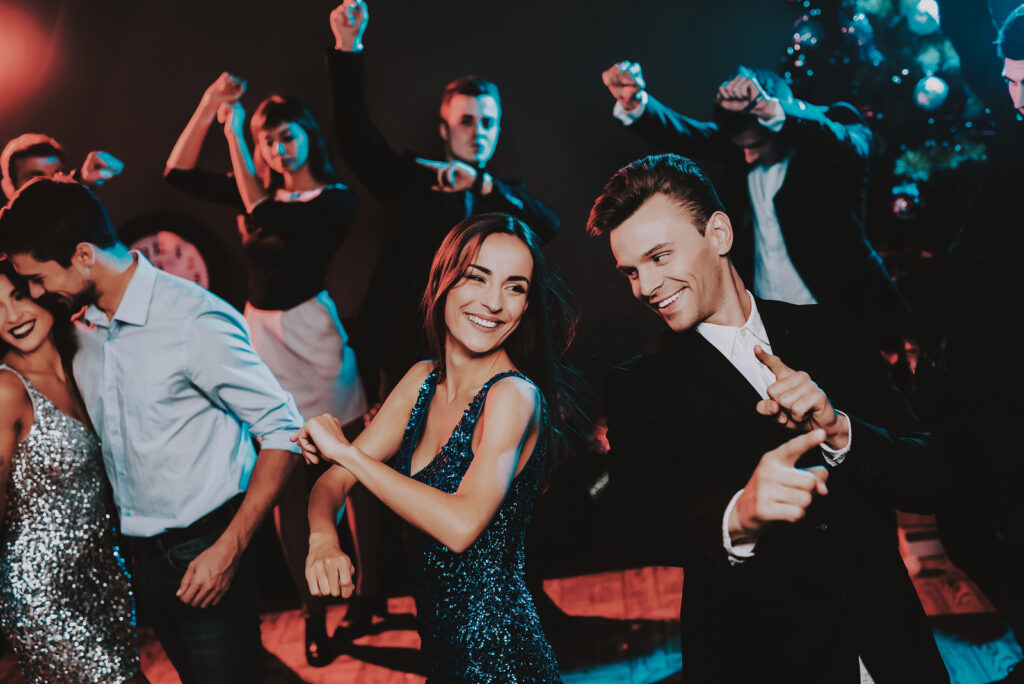 Most American weddings provide their guests with a great reception by hiring a DJ or a live band. You can probably jam out to the best tunes that both the newlyweds love to dance to and celebrate.
Americans love to dance out to all kinds of music, so don't be surprised to hear a mixture of pop and hip hop during the reception. This is also an excellent time for the families of the bride and groom to get to know each other more as they celebrate their new bond.
During the reception, both the bride and groom will thank their guests for coming to their wedding and connect with them on a personal level. This might be the first time the newlyweds meet the other's distant family members, such as their cousins.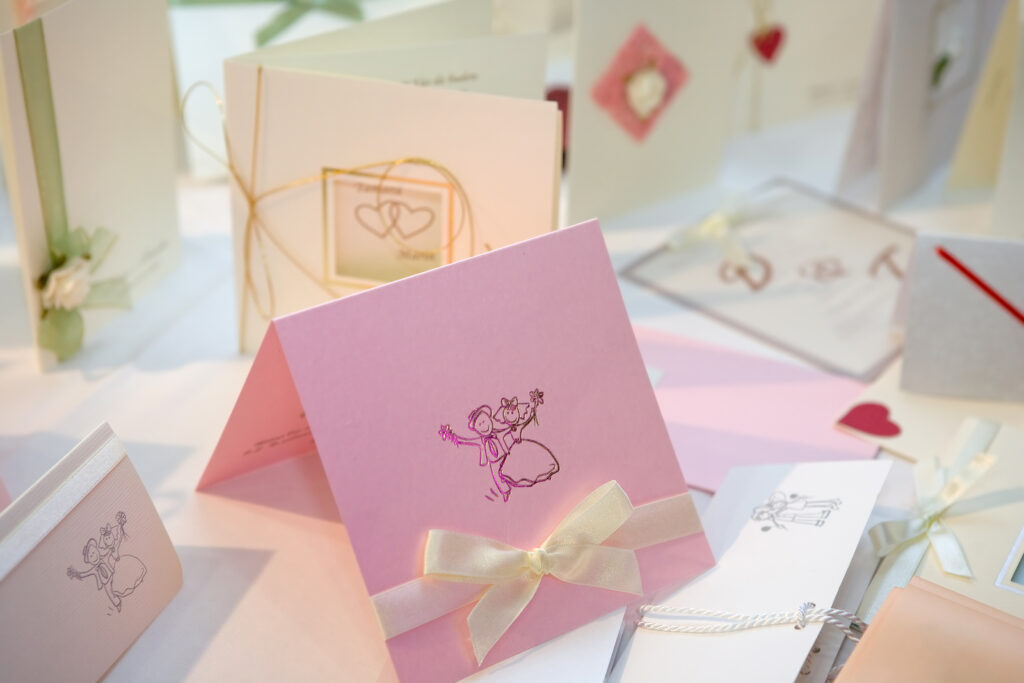 It is also very common that family members will give their wedding gift to the couple during this time. In other words, the bride and groom are always running around.
The American Wedding Speeches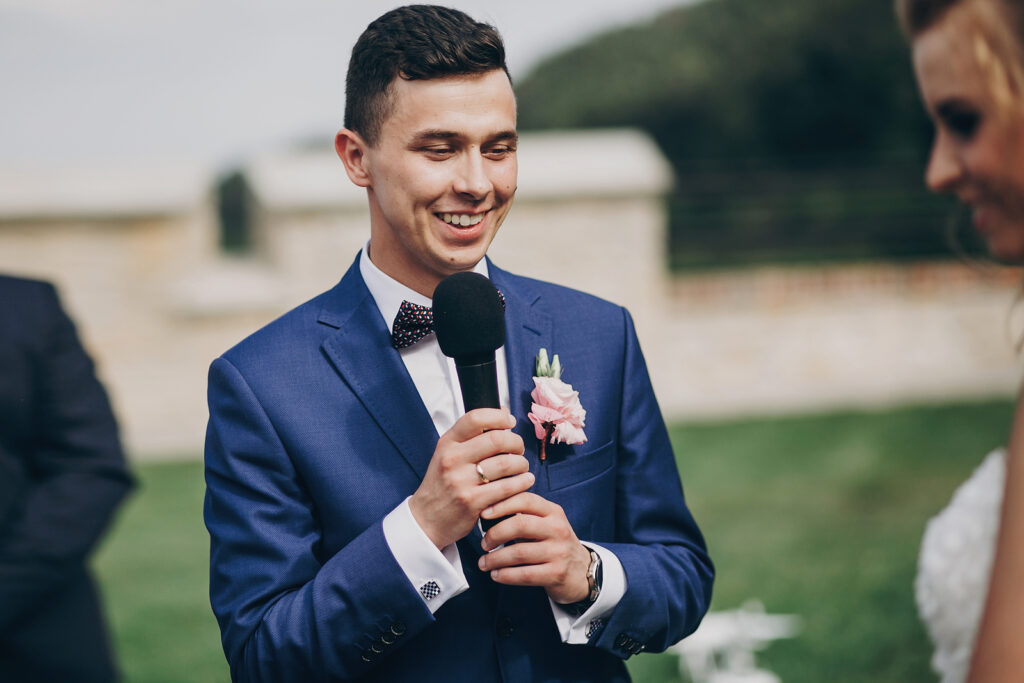 As the reception is underway, it's an American wedding custom for speeches to be given to honor and commemorate the bride and groom's new chapter in life. This is often when the maid of honor and the best man make a toast after their speech to wish the couple good luck in the future.
It's a time full of laughter and embarrassment as the couple's family and friends share intimate stories. Get your glasses raised since this moment is a particular time to show the bond between family and friends.
The Bouquet Toss
The bouquet toss is a great American tradition where the bride throws up her flower bouquet backward for a group of unmarried women to catch it. Whoever catches the bouquet is said to be the most likely person to get married next. Not many people believe in this significance, but it is still a fun tradition to get family involved.
American Wedding Cuisine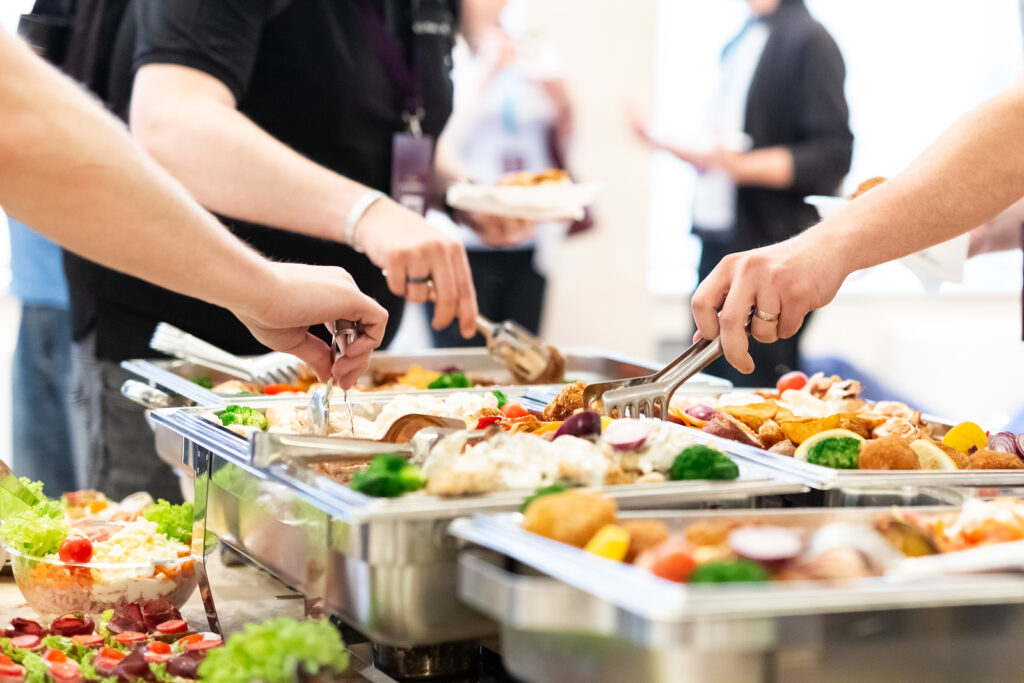 Americans love their enjoying a variety of different cuisines. Depending on the city and state, you can expect to find different types of American cuisines during weddings.
The most popular choices are delicious BBQ and steak. These two options are great for any kind of marriage but are most commonly found in American wedding traditions.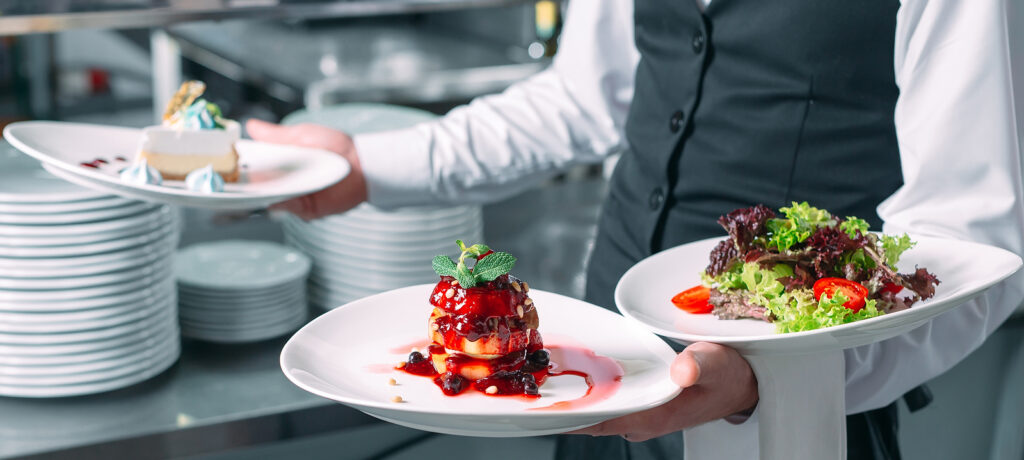 Here at the Imperial Palace Banquet hall, our expert team will make sure you have what you need to complete your wedding vision. Our expert chefs and kitchen specialize in American cuisine and can be fully customized to your liking. We offer a variety of different catering styles from buffets, to table servings.
Ending The Night
It's no surprise that American weddings tend to celebrate long into the night. Americans love to dance and have a great time. It's probably best to schedule your wedding to be on a Friday or Saturday since most people don't have work the next morning. Have your guests celebrate their hearts out all throughout the reception.
Conclusion
American weddings and their traditions share similar traditions to other cultures but are unique in their own right. The creativity of American weddings is always changing as the younger generations tend to move away from more traditional aspects of weddings and design their marriage with a more modern twist.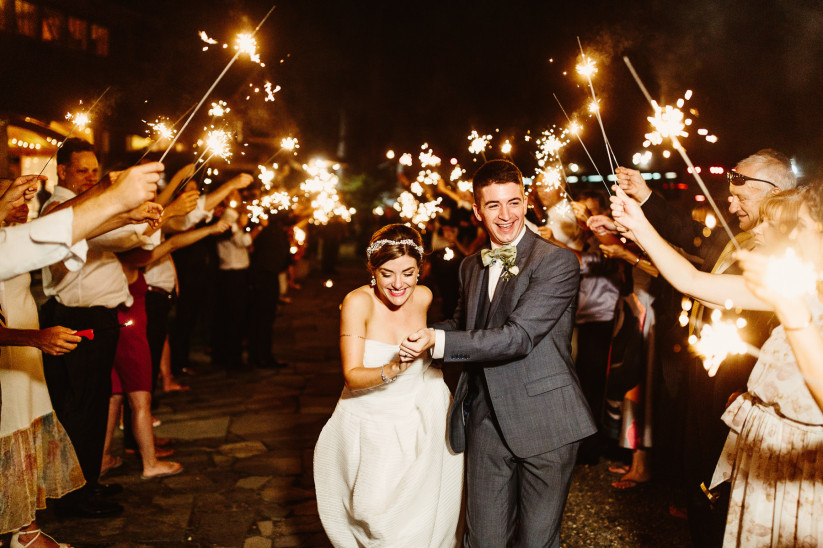 What doesn't change is the importance of showcasing the couple's love for each other and sharing it with their family and friends. When you get invited to an American wedding, expect to have a lot of fun!
Contact us so we can make your American wedding vision and traditions come true.