When many couples go through the process of creating their wedding guest list, they come to a dilemma: should we invite children or not?
Here's the thing. For some people, this question may be simple. They may say, "Of course I want children at our wedding! How could I not include them?" And for those people, that's great.
However, there are many other people who just can't bear the thought of a baby shrieking during their perfectly-planned wedding vows — not to mention all the other unpredictable behavior that comes with young kids. They can often be very difficult to control in an unfamiliar atmosphere, they can destroy decorations, they can keep their parents from having a good time, and they can always be loud.
So, if you're one of those couples that would rather having a more controlled wedding by making it adults only, go for it. After all the time, money, energy, and emotion you've put into the planning, you shouldn't have to worry about babies and children being a distraction on the biggest day of your life.
But can you really pull off having an adults only wedding? Definitely. Here's how to do it.
State It On Your Invites
With this touchy subject, communication is key. Once you've decided to definitely have an adults only wedding, you'll need to let your guests know on the wedding invitations. When it comes to how to let them know, there are two main options.
Option #1: Come out and say it. This option is very straight-to-the point and clear. It can be as direct as "adults only ceremony and reception"; a bit more graceful ("we respectfully request no children under 16 at the wedding"), or very sugar-coated ("although we love your little ones, this is an adults only event"). Exactly how you word it will be up to you as a couple.
Option #2: Tell guests how many seats they get. This option is a little less harsh than saying "adults only". On the invitation for each individual guest, state "X seats have been reserved in your honor. Please let us know if you will be joining us!" The cons to this option are that it's extra work for you to include this on each invite (because each number of seats will be different), and it's also not as clear as being direct about no children. However, many people prefer this option because it sounds less harsh.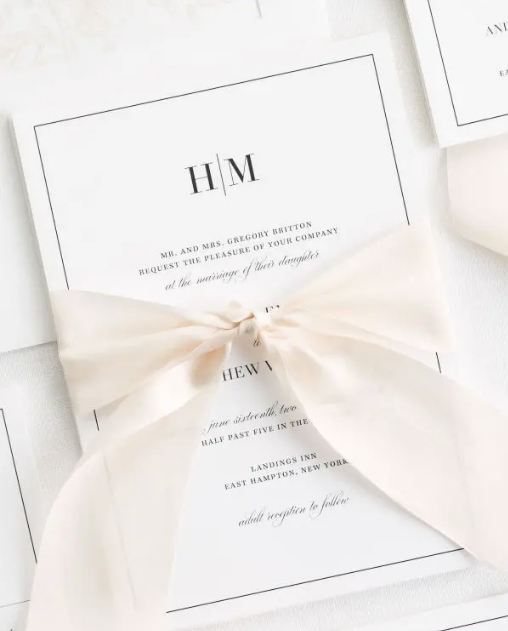 You may also consider doing both options for extra clarity.
You'll also need to keep the outer envelope in mind for your invites. Don't address the outer envelope to "The Jones Family". Address it to "Mr. and Mrs. Robert Jones" if their children are not invited.
Stick To Your Decision

It's important to be ready with a response for some of your guests who will still ask if they can bring their children to your wedding. They will use every excuse they can (We can't afford a babysitter! I'm still nursing! Our kids would hate to miss your wedding!).
However, if you truly don't want kids at your wedding, it's important to stick to your decision. Be prepared for these arguments, and have legitimately good responses to them.
Note that you also cannot make exceptions. If you allow one (or some) guests to bring their child(ren) but not others, you're going to make some people very upset. Don't make that mistake!
Add It To Your Wedding Website
Most couples have a wedding website these days. If you do, take advantage of this space. It's another area where you can announce that you're having an adults only wedding.
If you want, you can even use this platform to explain the reasoning behind your decision. It allows a lot more space than your invitations do, and if you go into more depth on why you've chosen to have an adults only wedding, it may soften your guests and help them understand.
Explain The Benefits
If you do end up having some guests attempt to contact you about making an exception for their child(ren), take the time to explain the benefits of having an adults only wedding to them:
It's the perfect opportunity for this guest(s) to have a night away from the kids to have fun and enjoy themselves.
They can be fully in the moment and have a blast celebrating your wedding with you.
They can have a few drinks, relax, and dance the night away without having to constantly look over their shoulder the whole time to check on the kid(s).
These benefits should sound pretty good to them, depending on the age of their child(ren).
Provide Suggestions
If you're having an adults only wedding, you may want to consider helping your guests by providing them with babysitter options. This can be as simple as including a link to a great babysitting service on your wedding website. Just make sure that you've done your research and have chosen a solid, reputable babysitting service.
Of course, this isn't necessary at all, and you're under absolutely no obligation to do so. However, it is very considerate, and your guests will most likely be appreciative.

Expect To Lose Some Guests
If you're absolutely sure you want to have an adults only wedding, you should be prepared for this to be a deal breaker for some of your guests. This will probably happen for a variety of reasons.
There's the classic "we can't find a sitter" excuse (even if you do provide information about a babysitting service). Some guests may have children who get sick. And then there may be guests who are so offended by your request that they simply don't attend. Hopefully this won't happen, but it's good to be ready if it does.
A Reminder…
We would like to conclude this article by reminding you that you shouldn't feel bad if you decide to have an adults only wedding. The truth is, children can be loud, hard to control, and distracting. There are couples who would be completely fine with a baby crying during their wedding ceremony — but it's totally okay if you are not that couple. It's definitely a sensitive subject, but stand your ground, be clear and kind, and have a fantastic, adults only day!