Even if you've planned a quinceañera before, there's always room for more advice. Planning any event takes a lot of patience, but a quinceañera has been called the most stressful type of event you can plan, next to a wedding!
But it doesn't have to be. As long as you're organized and keep to your budget, quinceañera planning can be surprisingly hassle-free. It can even be fun.
Read on for some helpful quinceañera tips and advice on how to make your daughter's quinceañera a huge success.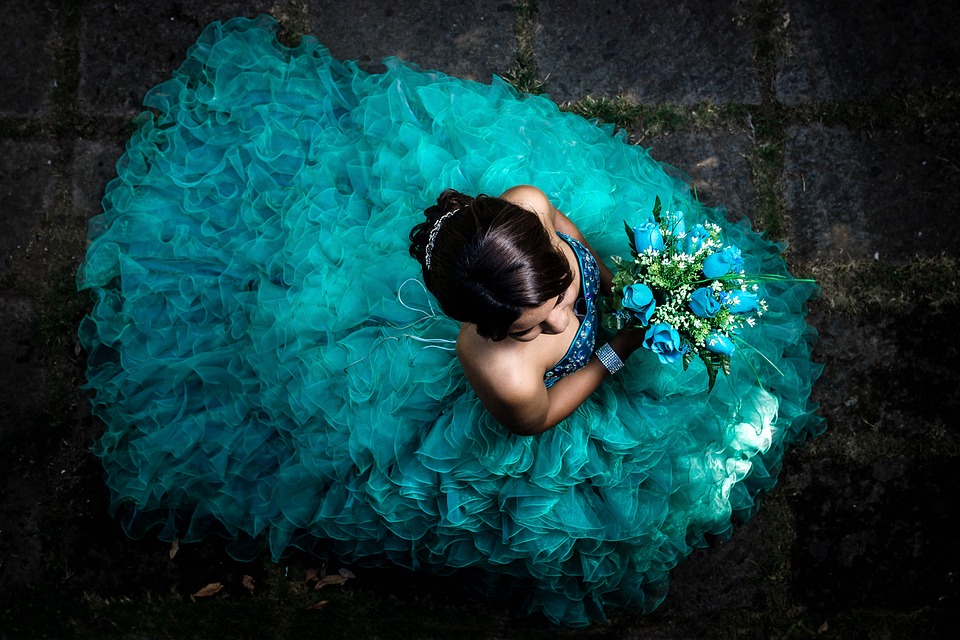 Make A Budget, And Stick To It
The first step in any party-planning process should be determining what your budget will be. You'll need to make purchases as you plan your daughter's quinceañera: the dress, the venue, food, and choreography lessons are just a few of the basic expenses that parents pay. These costs add up quickly, so it's very important to have a budget in place before you begin doing anything else in order to help you keep things in perspective as you plan the party. With a clear budget in mind, you'll have a strong idea of where to spend and where to save.
Ask Your Daughter Questions
It can be tough to pull off a great quinceañera, but as long as your daughter is pleased with it, it will be a great success. In order to ensure that she enjoys her party, be sure to plan with her. This means asking her questions so that no special elements of the event are left out…and likewise, she may want certain other parts to be eliminated. Be sure to ask her the following questions:
What kind of venue do you want?
What colors, décor, or theme would you like?
What traditions do you want to observe?
Do you want a limo?
How many chambelanes and damas would you like?
Do you want to hire a choreographer for the dances?
How many dances would you like to perform?
What kind of catering and cake do you want?
Asking your daughter these questions will provide insight into her party vision, helping you plan an event she'll remember forever.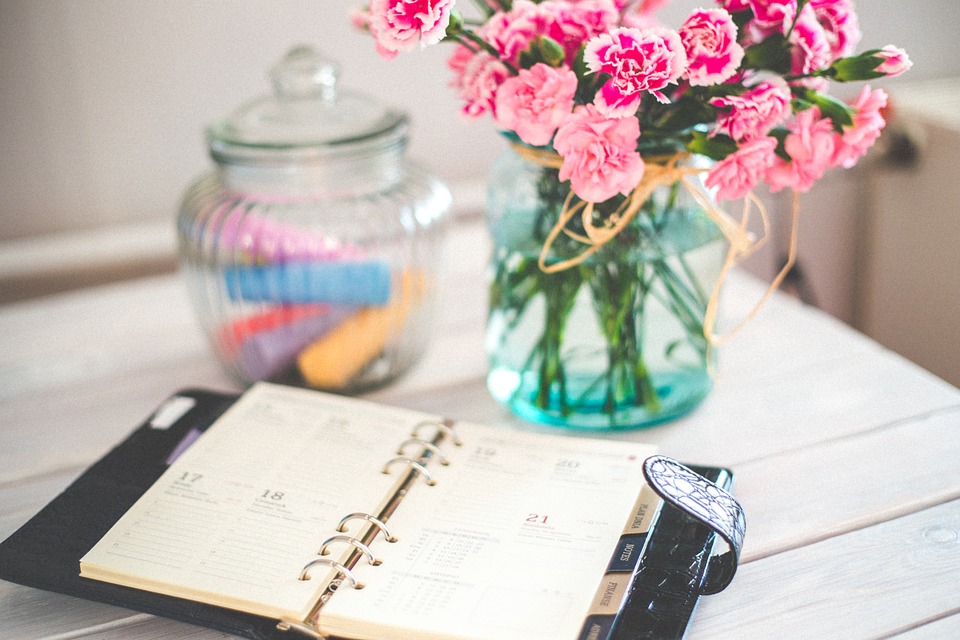 Keep The Date In Mind
Although your daughter's quinceañera is centered around her 15th birthday, it doesn't have to fall on the exact birth date. In fact, it will probably be difficult to make it exact. For one thing, quinceañeras are typically held on weekends so that more friends and family can attend. Also, keep in mind that if your daughter's quinceañera is coming up, many of her friends are probably celebrating theirs around the same time. Be mindful not to schedule her quinceañera on the same day as another one.

This is also a good time to remind you: as soon as you select a date, go ahead and check with the event venue to see if it's available. Don't wait too long. Event space calendars become full quickly.
Choose A Quinceañera Court Wisely
Tradition dictates that your daughter's special day be celebrated alongside her quinceañera court, a hand-selected group of her damas and chambelanes. You should obviously let your daughter choose her own court, but be sure to help her choose wisely. The ideal quinceañera court will support your daughter during the planning and preparation process—meaning, they will attend choreography practice and be helpful—and none of them should try to take the spotlight from her during her big day. Each of them should get along, keeping any teen drama to a minimum.

Hire A Professional Photographer
Your daughter's quinceañera is a once-in-a-lifetime occasion, and you're guaranteed to make plenty of memories during the big day. To ensure those memories last forever, you should hire a professional photographer for the event. The right photographer can capture formal photos of your daughter, family, and friends with ease, helping you make lasting memories along the way. Try to avoid using a friend or family member who says they can take the photos, unless they are a real professional. You don't want to chance getting photos that are disappointing—not after all the planning, energy, and money you will be spending.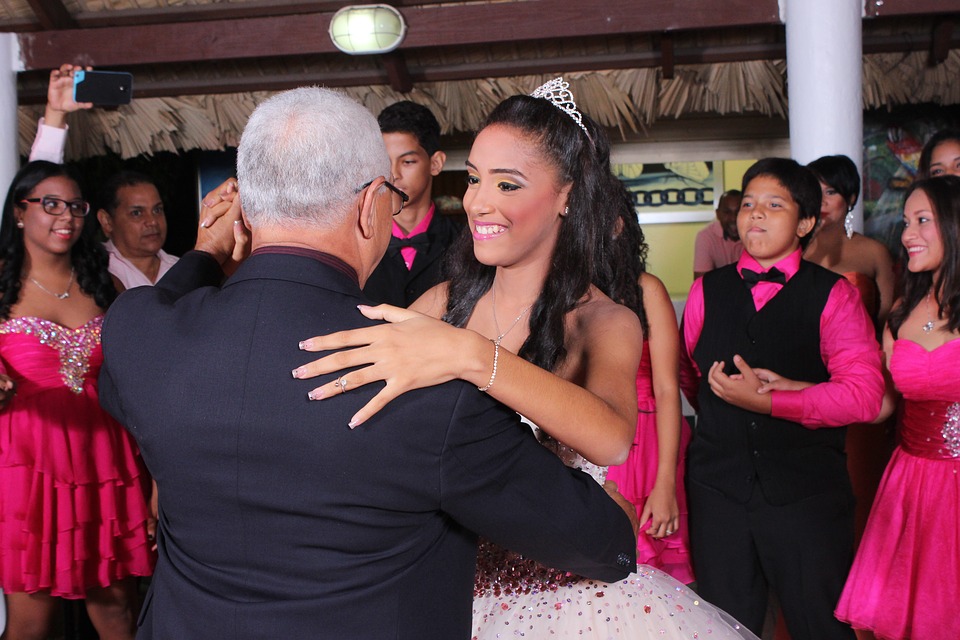 Practice Dancing!
This is good advice for your daughter and her court, but this section is mainly directed at you, as the parent(s). Most quinceañeras have a father-daughter dance, and it's very important for the father to make sure his choreography is presentable so that the birthday girl is proud. This goes especially if there is no professional choreographer helping out. Dancing is a big part of a quinceañera and always a huge crowd-pleaser, so make sure you put on those dancing shoes and practice, practice, practice.
Don't Forget About Thank-You Notes
A quinceañera represents your daughter's transition from childhood to womanhood, and while she might not be a fully-grown adult just yet, it doesn't hurt for her to start acting like one. That's why you'll want to remember to have her send out thank-you notes to guests after the event. Writing thank you notes will help teach your daughter the virtues of gratitude while strengthening the bonds she has with her guests.
While this isn't necessarily a quinceañera planning tip, it does often get overlooked. Those who were part of her special day will definitely appreciate this element.
And So…
Planning a quinceañera is a huge challenge, but your daughter's happiness is more than worth it. In the end, you'll be thankful that you went through the extra steps to ensure the event is a huge hit. We hope that you find these quinceañera tips helpful.
And If you're looking for a great quinceañera venue in Los Angeles, consider Imperial Event Venue. We offer a huge variety of customizable amenities, including luxurious décor and delicious catering. And with a host of affordable accommodations, your event's guaranteed to be budget-friendly. For more information on booking and availability, contact us!