For most brides, their bridal look is extremely important—and a big part of this is wedding makeup. You'll want to feel confident and beautiful, as all eyes will definitely be on you and you also want to look your best for your partner.
To capture the exact look you're going for, you will need to find a great wedding makeup artist. You may already have someone in mind, such as a friend or family member, but if you don't and you're starting from scratch, you may need a little direction.
There many wedding makeup artists out there to choose from, all with different skills. Before you choose the perfect person for your big day, you should ask them these important questions.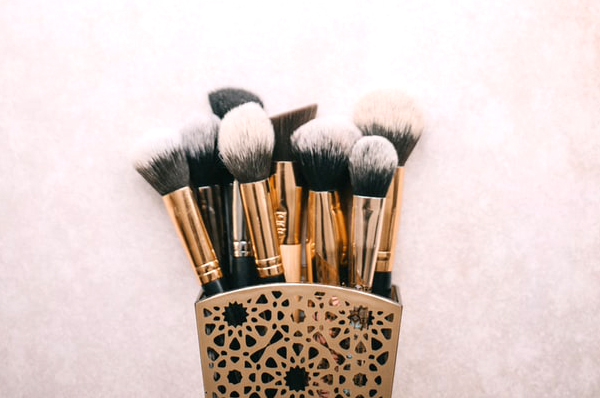 Should I Book Soon?
Like any wedding vendor, makeup artists can get booked up solid for months. This is why you should begin looking for someone shortly after you get engaged. Your search may take a little while, so it's best to begin early.
If you find a makeup artist you love but still want to try a few others out, be sure to ask him or her how soon you should book. You don't want to lose them just because you wanted to explore your options.
What Products Do You Use?
Every wedding makeup artist will arrive armed with beauty products of all kinds to use on you. Because of this, it's a good idea to ask him or her about any specific brands or items that you may dislike or that don't agree with your skin. If you've had bad experiences with certain beauty products or brands in the past, bring this up to the makeup artist.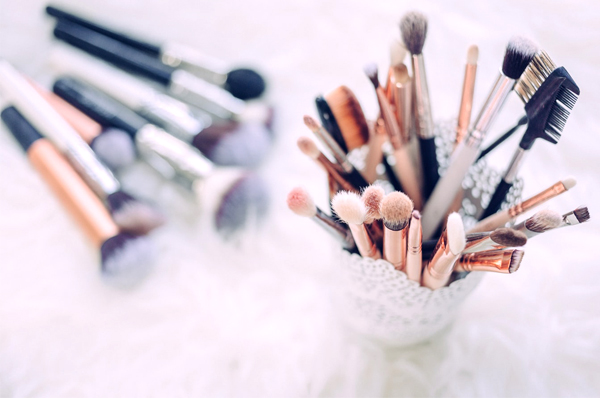 It doesn't necessarily mean that the brands they use are bad—it just might mean that you don't like how they look on your face or that they irritate your skin. This is an important subject to broach, as you'll want to be completely comfortable on your wedding day. If the makeup artist knows you don't like something in particular, they will know to be prepared with something else.
Where Will You Apply My Makeup?
On your wedding day, things are going to be hectic. Because of this, it's important to know if your wedding makeup artist will travel to you, or if you'll be expected to meet him or her at their studio or salon. It's most likely that they'll plan to come to your wedding venue, but it's an important question that should definitely be asked. If the wedding makeup artist can travel to you, make sure that they are fully aware of the time that you'll need them to be there.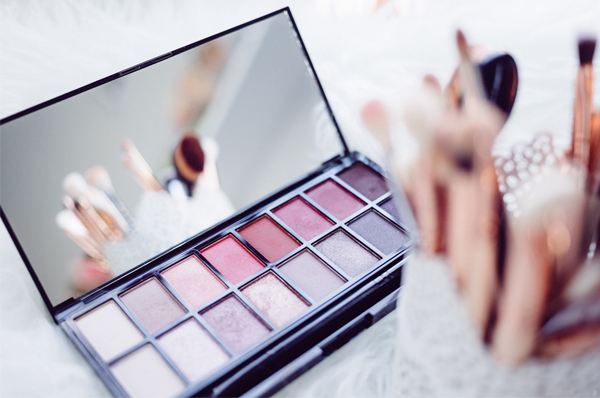 What Are The Services You Provide?
It's not just basic makeup that many brides want. Many also want to have their lashes done and eyebrows shaped. If this is important to you, be sure to ask your wedding makeup artist if these are services that they also provide, as well as if these are considered additional fees.
You don't want to be expecting the makeup artist to apply fake lashes, only to discover that they don't know how to do it. If they don't provide "extras", it might be easier to find a wedding makeup artist that will. If not, simply find someone to do any extra areas separately.
Read Their Reviews
This is probably the most important piece of advice you can get. Again, just like with any vendor, DO. YOUR. REARCH. Read Yelp or other online reviews. And this doesn't mean to just read testimonials on their website. Find reviews that the makeup artist can't control or curate.
You may be in love with a makeup artist's work, but when you read his or her reviews, you may discover that they are constantly late, awful to work with, or something else just as bad. Reviews are extremely important, so take the time to do your homework.
What About My Bridesmaids?
Sometimes brides want to get their makeup done with their bridesmaids in the bridal suite. It can make for some excellent girl time before the wedding.
If this is something that sounds like fun to you, make sure to ask your wedding makeup artist if he or she is able to provide/suggest other makeup artists who can help with this. Sometimes a beauty salon will even offer discounts for applying makeup for a group.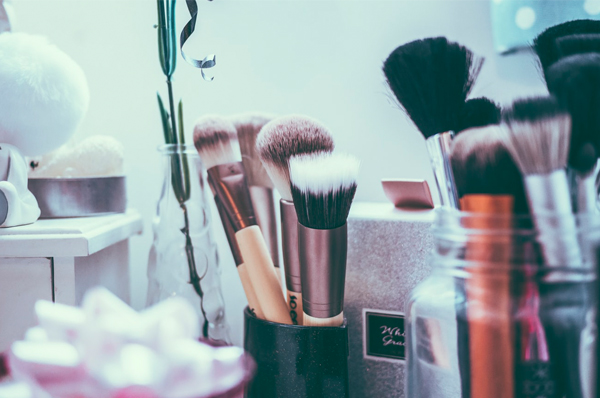 Can I See Your Work?
This is easily one of the most important questions that can be asked. if you haven't already done your research on the wedding makeup artist you're considering, the time is now. You need to be able to see what their work looks like, on several different brides.
Most makeup artists have plenty of photos online, especially on their Instagram or Pinterest. If you can't find any photos of their work online, ask to see it in person. If they don't have anything to show you, move on to the next candidate.
Do You Offer A Makeup Trial?
Many wedding makeup artists offer a makeup trial to give you an idea of what your bridal makeup would look like. This is a very good idea if your makeup is important to you. If you see what it looks like beforehand, you won't be surprised on your wedding day.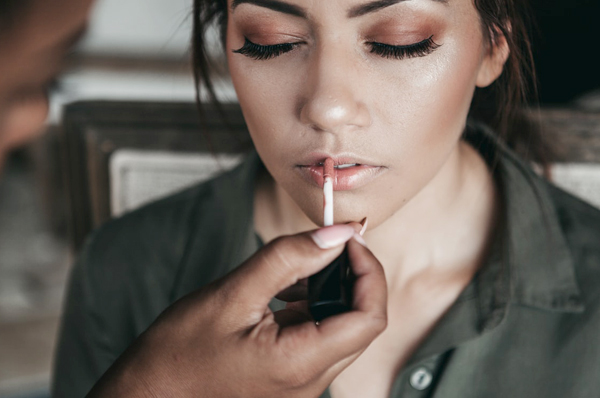 Many makeup artists include a makeup trial for free if you book with them, or at least at a discounted price.
How Should I Prepare?
Some wedding makeup artists prefer for brides to prepare their skin in a specific way. Make sure to find out if they have any preferences on what you can do to help best achieve the perfect look for your wedding. Some may prefer to have you wash and moisturize beforehand, or to bring your regular foundation. The best thing to do is to simply ask.


Hopefully these tips will help you as you look for your wedding makeup artist! Just remember to find someone dependable who makes you feel beautiful and comfortable. And if you're looking for your perfect Los Angeles wedding venue, take a look at Imperial! We would love to host your wedding. Check out our photo gallery, or contact us with any questions you have.