Living in Southern California offers us so many beautiful and romantic locations to travel to. We have forests, mountains, deserts, oceans, and much more—and all of these locations provide beautiful backdrops for photography. This comes in very handy when you're looking for engagement photo shoot locations. Whatever theme you're looking for, chances are SoCal can offer it to you. Here are seven great engagement photo shoot locations that will provide stunning backdrops for you.
Pasadena City Hall
If you're looking for a royal theme or perhaps something giving off a "castle" vibe for your engagement photo shoot, look no further than the Pasadena City Hall as one of your engagement photo locations. The site offers a beautiful fountain, greenery, and 1920s architecture. It's truly an engagement photo shoot location fit for a prince and princess!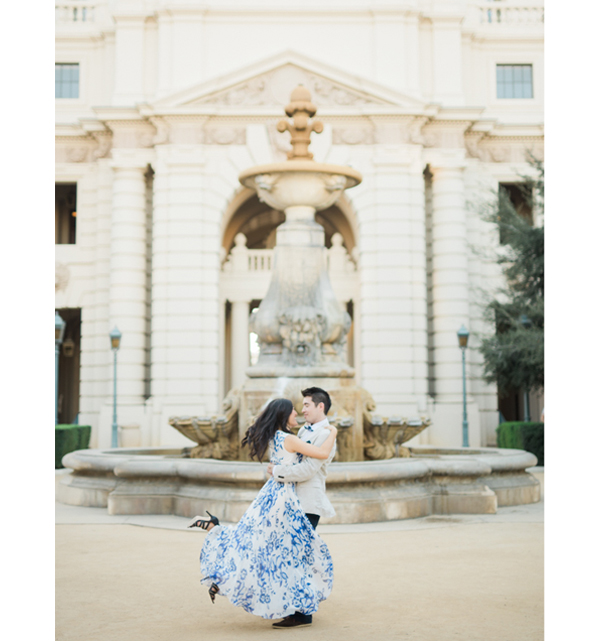 Laguna Coast Wilderness Park
At Laguna Coast Wilderness Park, you're going to get some of the most stunning visuals in Southern California. The location is going to give you strips of coastline, mountains, greenery/forests, trails through hills, and breathtaking sunsets. This location really offers a couple almost anything they could want for their engagement photos.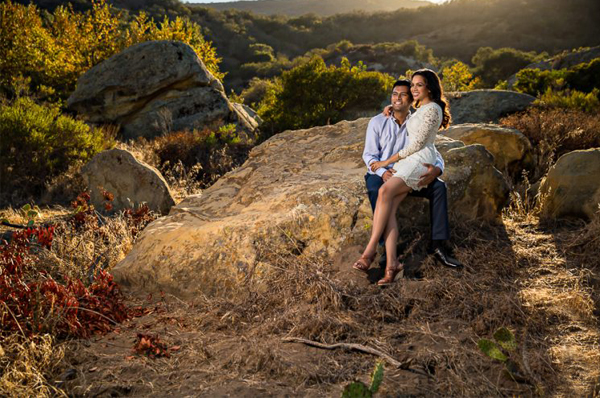 The park is open from 7 a.m. to sunset, and there's a cost of $3 for parking. As a reminder, permits are necessary to do filming and photography. Note that permit prices start at approximately $100 for two hours of film or photography.
Venice Canals
This is one of the really fun engagement photo shoot locations in Southern California. You may think Venice Beach is all hustle and bustle, but just around the corner is a small, quaint canal that offers tranquility.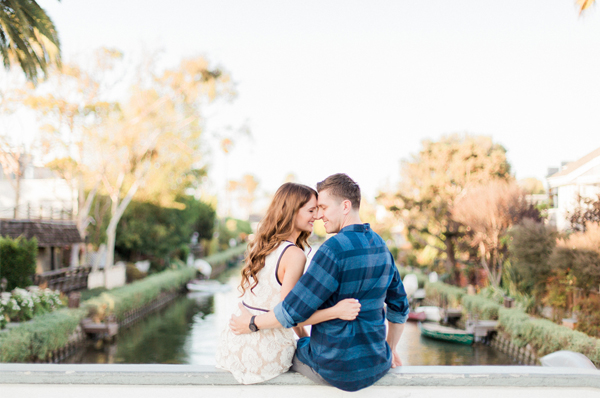 Surrounding the Venice Canals are homes and whimsical architecture that offer a charming backdrop for your engagement photo shoot. The canals are also home to a few aquatic creatures. If you're lucky enough, you'll see the local ducks pedaling along in the water. Also, lining the canal are kayaks belonging to the locals. You can bring your own non-motorized vessel for the water as well if you're so inclined.
Vasquez Rocks
If greenery and trees aren't a big priority for your engagement photos, consider taking a trip just past Santa Clarita and head to the Vasquez Rocks Natural Area Park, nestled in the Sierra Pelona Mountains. The park offers absolutely stunning rock formations and trails. If you decide on this as for your engagement photo shoot location, be aware that you're going to be doing some uphill walking! The massive rock formations, which you'll want to include in your photos, do have several steep uphill angles. Seeing the end result of the photos is definitely worth it, though.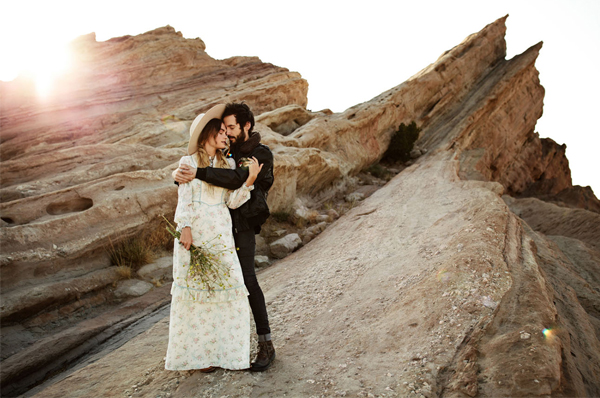 If you're thinking to yourself that this place looks familiar, it's because you've probably seen it in a movie, TV show, or commercial. The park has been a filming location for such shows as The Big Bang Theory, 24, The Lone Ranger, Star Trek, Westworld, and many more.
Union Station
Union Station provides a classic-looking theme as one of your engagement photo shoot locations. This stunning location will take you right back to the 1930s, and offers multiple picturesque spots such as the train platform or the main terminal. This environment makes you feel like you're back in time, when traveling by train was much more popular. There's a certain timeless, romantic element about the old-style architecture and the historic environment.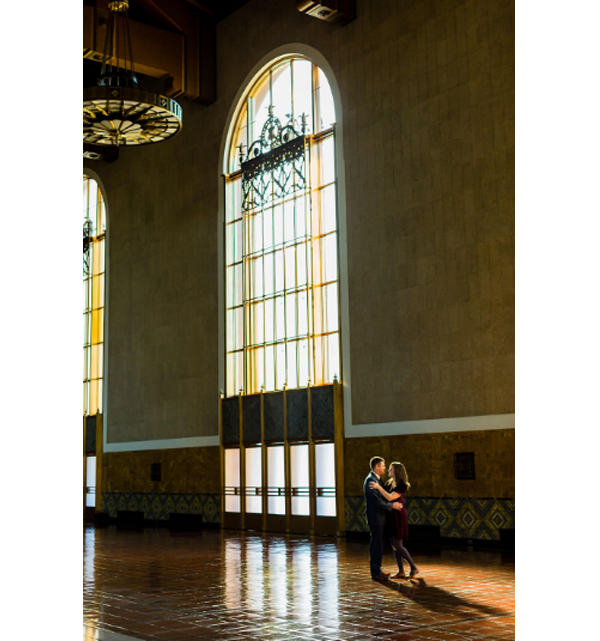 Mission San Juan Capistrano
If you're looking for something a little more ecclesiastical for your engagement photo shoot, then Mission San Juan Capistrano is the perfect location for you. The mission provides older architecture that makes for dramatic, unqiue photos. Just make sure you make a reservation well in advance, as time slots get booked up quickly. Also note that the permits cost approximately $80 per hour for non-commercial photography of up to five people.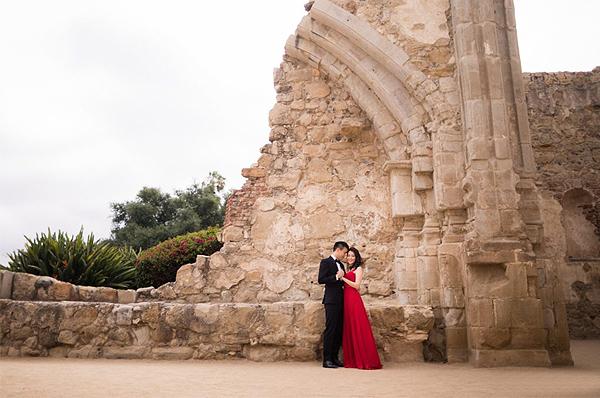 Balboa Park
Looking for something a little out of Los Angeles? Take a trip down to San Diego and head to Balboa Park. Here you can find museums, architecture, multiple gardens, walking paths, and more. Most anything you can think of, this location has it for you. Balboa Park is a very versatile location if you want a variety of backdrops for your engagement photo shoot.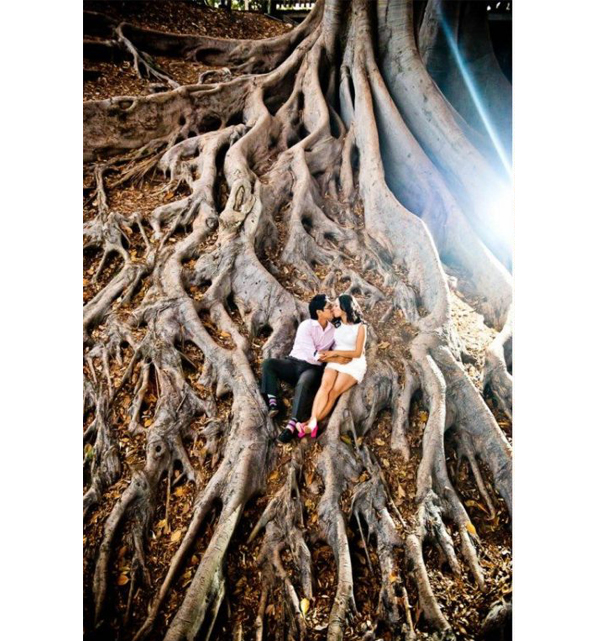 We're fortunate to be living in Southern California, right? Almost any type of location you could want for your engagement photo shootis within a few hour's drive. There's so much to explore in this area and so many great engagement photo locations. The possibilities are endless when trying to find that perfect photo location!
And if you're engaged and looking for your perfect Los Angeles wedding venue, please consider Imperial. You can contact us for more information!