When it comes to your wedding cake topper, you don't have to go the route of the traditional bride and groom. There are plenty of options that are more fun, more creative, can match your wedding theme better, and reflect your personalities more.
Remember, your wedding day is all about you as a couple, and everything from the dress to the music to the wedding cake topper should be exactly what you want!
Here 15 great ideas for unique wedding cake toppers.
Two States
Are you and your fiancé from different countries or states? You can have a specific wedding cake topper that represents your background. This is a particularly romantic topper, since it makes people happy that you found each other.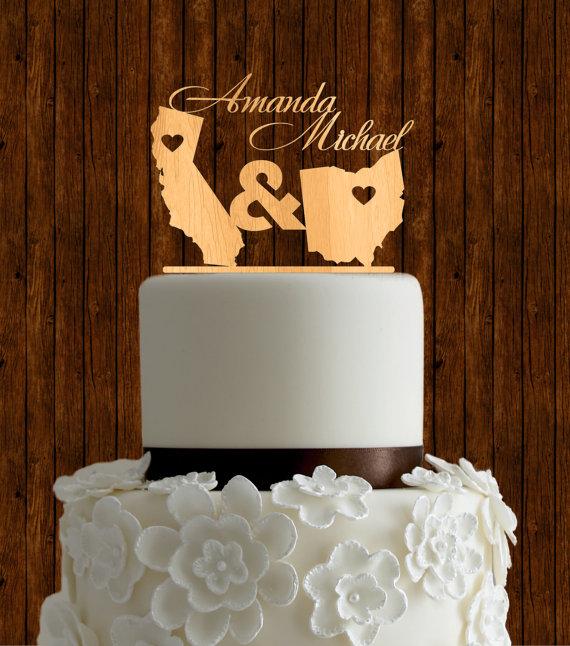 Customized Name
One of the biggest wedding cake topper trends of the last few years, a topper featuring the couple's last name is now a classic. There are thousands of styles, fonts, materials, and colors you can choose from for this to match your wedding.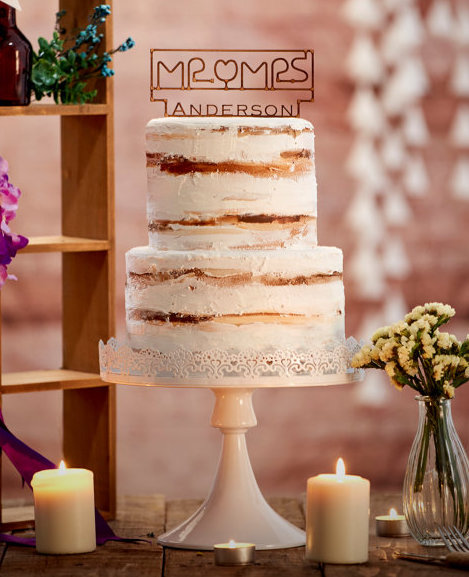 Your Kids
Many couples who already have children (or a pet!) want to include them on their wedding cake topper to signify that they are all a unit. There are many kinds of wedding cake toppers to choose from, from silhouettes to hand-made dolls to animals.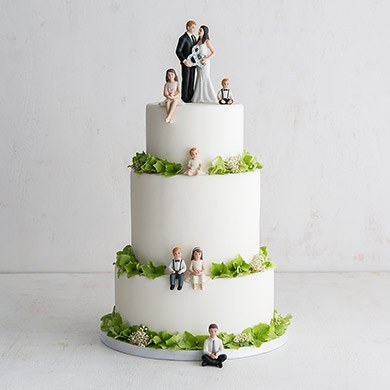 Vintage
A charming vintage wedding cake topper will always make a great impression. There's just something so romantic and timeless about them. It will make everyone think about how long-lasting your love will be—and besides, vintage things are always so beautiful.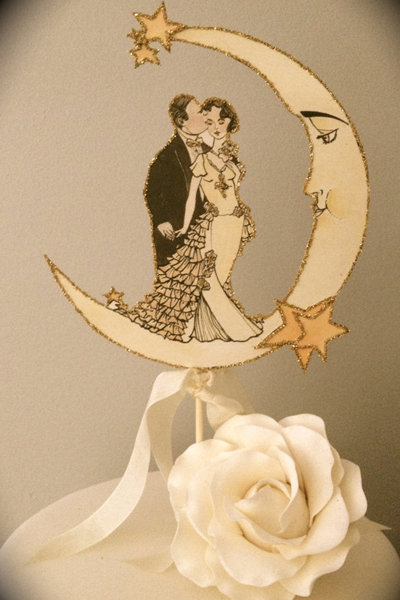 Fish
A beautiful pair of fish make a sweet and unique wedding cake topper, since it goes with the theme of "two less fish in the sea". There are many fish toppers to select from that can match the tone of your wedding, from vintage to whimsical to chic.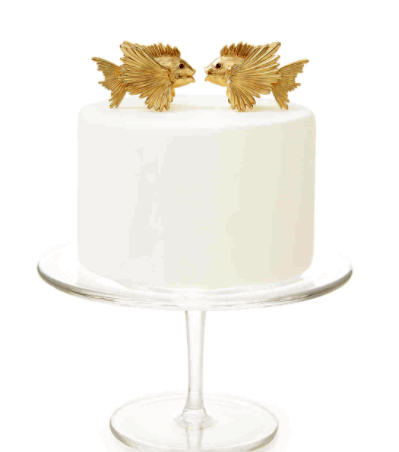 Nature-Inspired
Whether you choose it because you love the outdoors or you're simply having a rustic-style wedding, nature-inspired wedding cake toppers are always unique and pretty. You can go with shells, flowers, ivy, wood, or even beautiful small stones.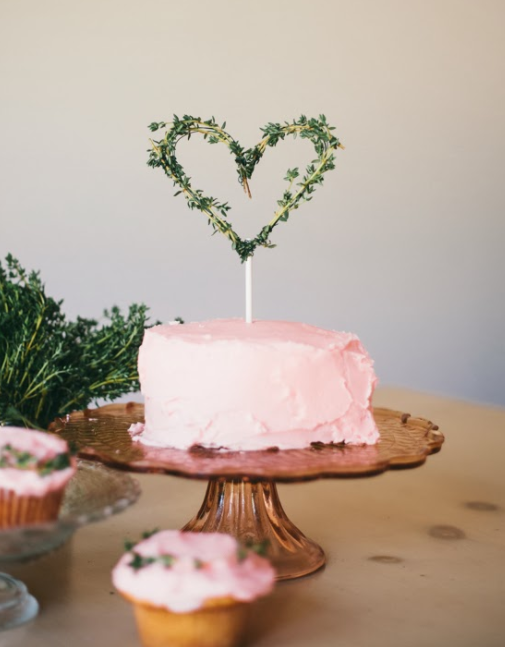 Puzzle Pieces
You fit each other perfectly, right? Why not say that with puzzle piece wedding toppers? This cute idea has been seen at some of the trendiest celebrity weddings.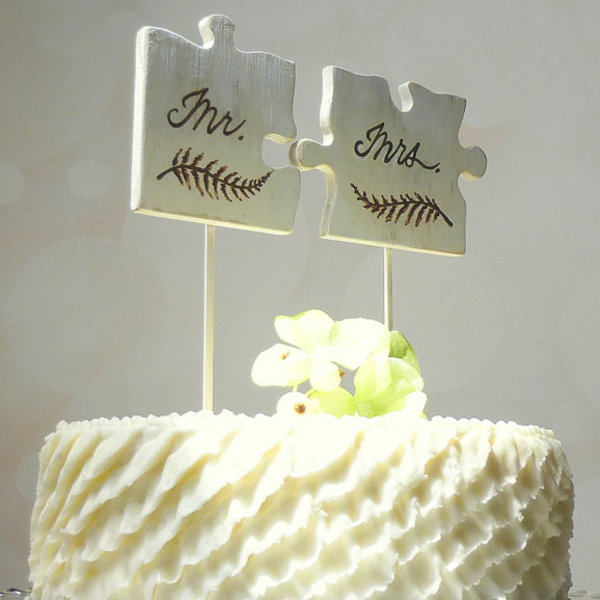 Ampersand
Simple, classy, and significant, an ampersand wedding cake topper says a lot for such a small symbol. These come in a wide variety of colors, styles, and fonts to go with your wedding theme.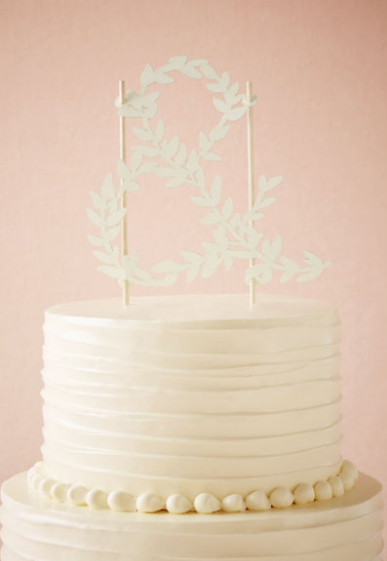 Custom Couple
From vintage-inspired figurines to hand-painted wooden dolls to silly bobble heads, many couples want their wedding cake topper to look like them. It's up to your tastes and the tone of your wedding what style to go with, but have fun with it!
Fairytale Animals
Bring out your inner Cinderella with a unique wedding cake topper that features fairytale-like animals "helping out". A big trend that began with baby showers, these cute toppers have made their way into the world of weddings!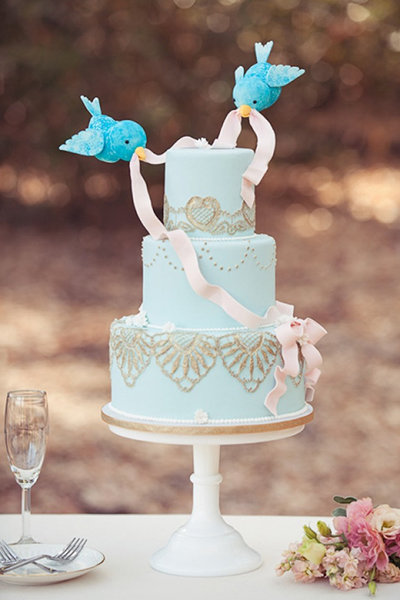 Rustic
Simple and pretty, a rustic-style wedding cake topper is perfect for bohemian and country-style weddings, beachside ceremonies, or low-key affairs. Add a touch of ivy around the cake with this one, and you'll have a magical-looking cake.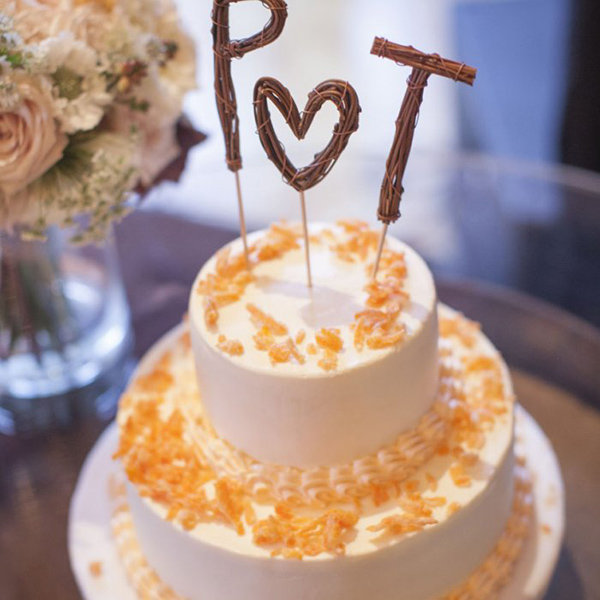 Penguins
There is a wide variety of animal wedding cake toppers that you can find, but a few have special meanings. Penguins are a popular choice, since they choose a mate and stay with that mate for their entire lifetime.
Butterflies
Romantic and colorful, an assembly of butterflies can make a truly beautiful wedding cake topper. They can be all on top, or placed around different layers of the cake. This is a particularly great choice for young couples, since butterflies represent youth, and also the perfect choice for a spring wedding.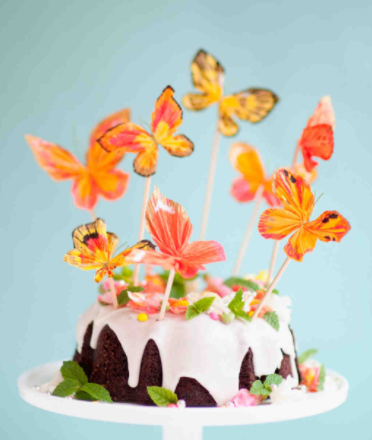 Glass Toppers
A huge trend in the 1970s and 1980s, glass wedding cake toppers are making a big comeback. Whether it's glass birds, a glass heart, glass roses, or glass anything, this is a pretty wedding cake topper that makes a beautiful keepsake to display in your home together.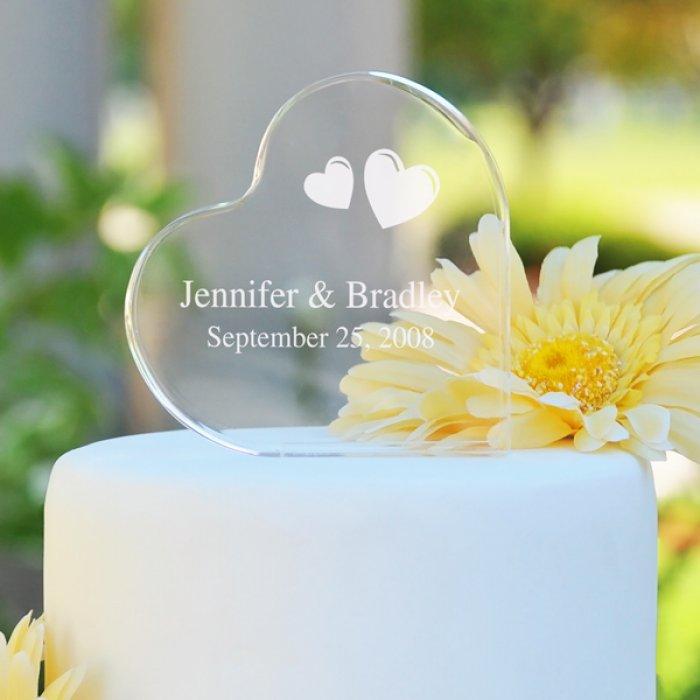 Lettering
Two great things about a lettered wedding cake topper? It's unqiue, and you can have it tailor-made to say anything you want! Many people will be traditional with theirs, but other couples can make their wedding cake topper say something specifically meaningful to their relationship.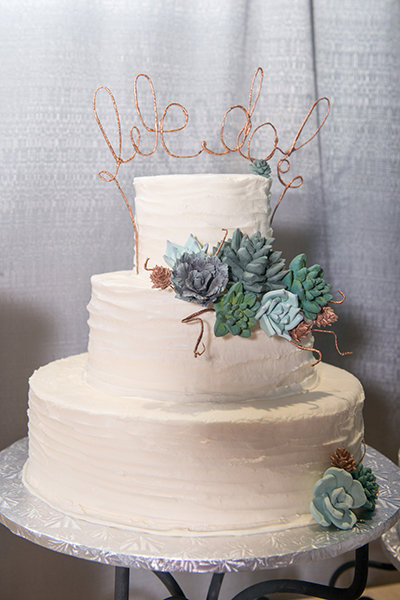 No matter what wedding cake topper you decide to go with, make sure it's exactly what you want! On your wedding day, everything should be just as you like. If you're currently looking for the perfect wedding venue for your big day, take a minute to look at our photo gallery to see our beautiful Los Angeles wedding venue. You can also see our availability. Or if you have any other questions, please feel free to contact us!