While the City of Pasadena offers a myriad of lodging options for out-of-town wedding guests, business event travelers, or those attending charitable galas, Imperial Banquet Hall recognizes that not all accommodations reflect our event venue's standards of excellence. For a truly extraordinary hotel experience, book your stay one one of our staff recommended establishments. The best news: each is less than 20 minutes from Imperial Banquet Hall, making the trip to and from your event as enjoyable as the rest of your stay in Los Angeles.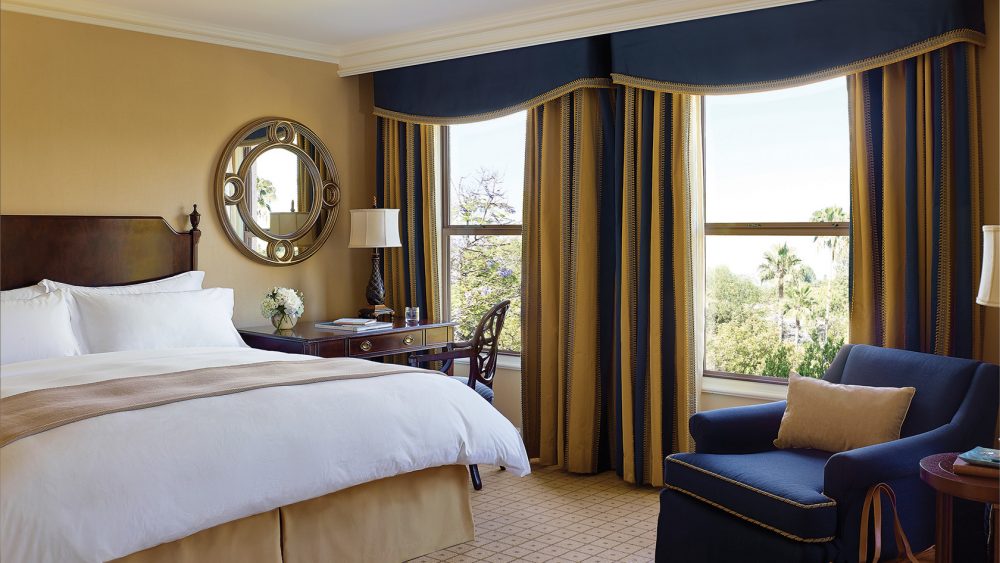 The Langham Huntington
Location: 1401 S Oak Knoll Ave, Pasadena, California 91106
Distance From Imperial: 3.4 miles, 14 minutes
Situated on 23 lush acres at the base of the San Gabriel Mountains, the Langham Huntington Hotel offer elegantly-decorated rooms with free WiFi, flat-screen televisions, fully-stocked minibars, and marble bathrooms. Guests at this upscale lodging also have access to multiple dining options, spa, tennis courts, a heated pool, and a sundeck with bar service. For those who wish to explore more of the city, the Langham Huntington is just minutes away from the Huntington Library, the Rose Bowl, and Downtown L.A.
http://www.langhamhotels.com/en/the-langham/pasadena/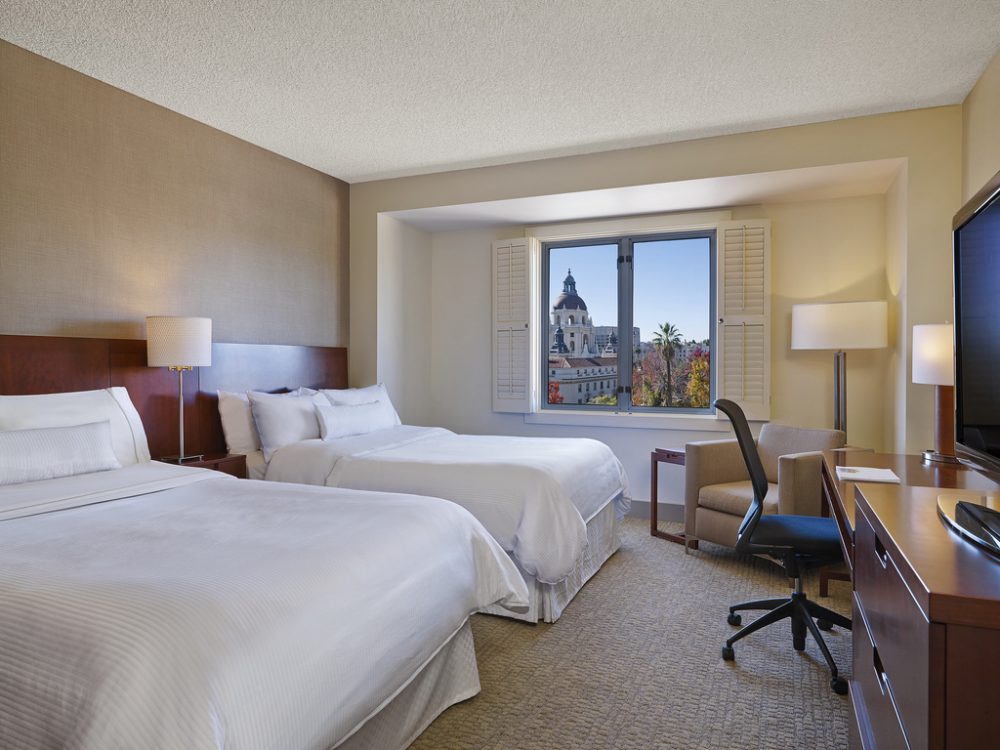 The Westin Pasadena
Location: 191 N Los Robles Ave, Pasadena, California 91101
Distance From Imperial: 1.7 miles, 6 minutes
Featuring classically-chic rooms with contemporary furnishings, flat-screen televisions, and free WiFi, the Westin Pasadena is a luxurious (yet affordable) lodging option for those visiting from out of town. Hotel amenities include a heated outdoor pool, an exercise room, a lobby bar, and in-room spa treatments. A four-minute walk from the Pasadena Museum of California Art, nine minutes walk from Pasadena Civic Auditorium, 2.7 miles from the Rose Bowl, the Westin Pasadena is central to the area's best attractions.
http://www.starwoodhotels.com/westin/property/overview/index.html?propertyID=1453&language=en_US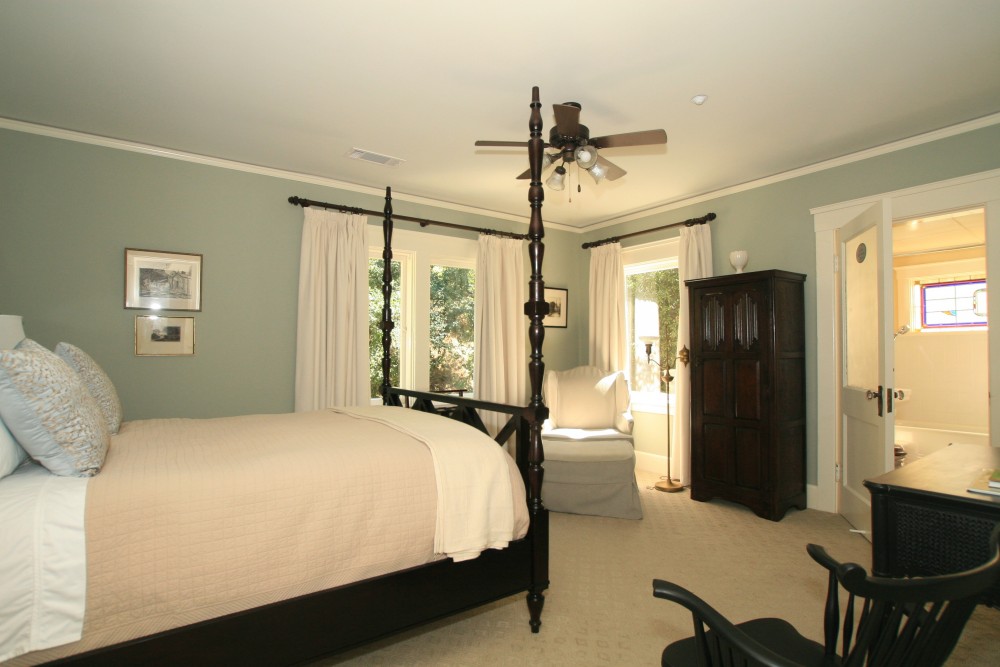 Arroyo Vista Inn
Location: 335 Monterey Road, South Pasadena, California 91030
Distance From Imperial: 5.8 miles, 14 minutes
For visitors who prefer an intimate setting, Arroyo Vista Inn offers the best Bed & Breakfast experience in Pasadena. Tucked away in the hills above the Arroyo Seco, this cozy getaway pairs early 20th Century craftsmanship, furniture, and architecture with modern amenities like free wireless internet access and gourmet breakfasts featuring fresh fruits and vegetables from our garden. Far from the sterile predictability of a chain hotel, Arroyo Vista transports guests back to an earlier, simpler, more peaceful time.
http://www.arroyovistainn.com/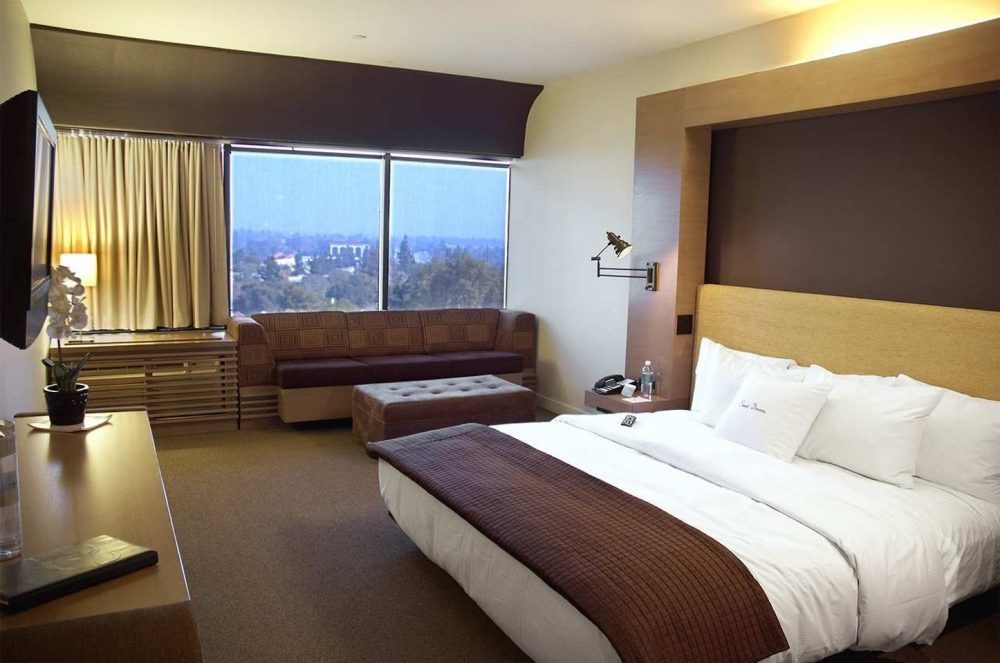 DoubleTree Monrovia
Location: 924 West Huntington Drive, Monrovia, California, 91016
Distance From Imperial: 8.1 miles, 12 minutes
Though not technically in Pasadena, DoubleTree's stunning Monrovia hotel isn't far from Old Pasadena, Huntington Crossing's Restaurant Row, and of course, Imperial Banquet Hall. Featuring modern interior designs, 37-inch high-definition televisions, complimentary internet access,  24-hour fitness center, outdoor heated pool or heated whirlpool spa, in-room and poolside dining, and a complimentary shuttle, the DoubleTree is a welcoming home away from home.
http://doubletree3.hilton.com/en/hotels/california/doubletree-by-hilton-hotel-monrovia-pasadena-area-LAXMVDT/index.html
---
For help booking accommodations for your upcoming event, wedding, or business function, don't hesitate to contact our friendly and knowledgeable event planners or call Imperial at (626) 398-9898.