A Breathtaking Banquet Hall In Los Angeles
Experience true magic in our ballroom at Imperial Event Venue. From the moment you step in through our glass doors, you'll be transported to an atmosphere fit for royalty. Our newly-renovated space features a modern yet classic look, making it one of the most versatile banquet halls in Los Angeles. Imperial's high ceilings, exquisite décor, and stunning chandeliers come together to create a sophisticated style that our clients love—and our superior amenities and impeccable service make Imperial the perfect space for social and corporate events of every kind.
Notable Amenities
Not only will our internationally-inspired catering and outstanding service dazzle your guests; we also offer unrivaled amenities to take your event to the next level. Some of our amenities include:
A 2,000 square-foot foyer to entertain guests, complete with custom bar

4,500 square-foot ballroom with high ceiling with dazzling chandeliers surrounded with color coordinated LED lighting system

Room for up to 400 guests for social events with tables and chairs
1,000 square-foot white marble tile dance floor
Main stage (175 sq.ft.)
2 junior stages (135 sq.ft. each)
An outdoor patio

The "Princess Suite", a private bridal room
Seating Arrangements
Every event calls for different seating arrangements. There are subtle differences between the seating arrangements of wedding receptions, corporate events, galas, and so on. Our experienced staff will work with you to achieve the best seating arrangement to correspond with your event. We are more than happy to customize our floor space to accommodate your specifications. Below are some of the common seating arrangements we use.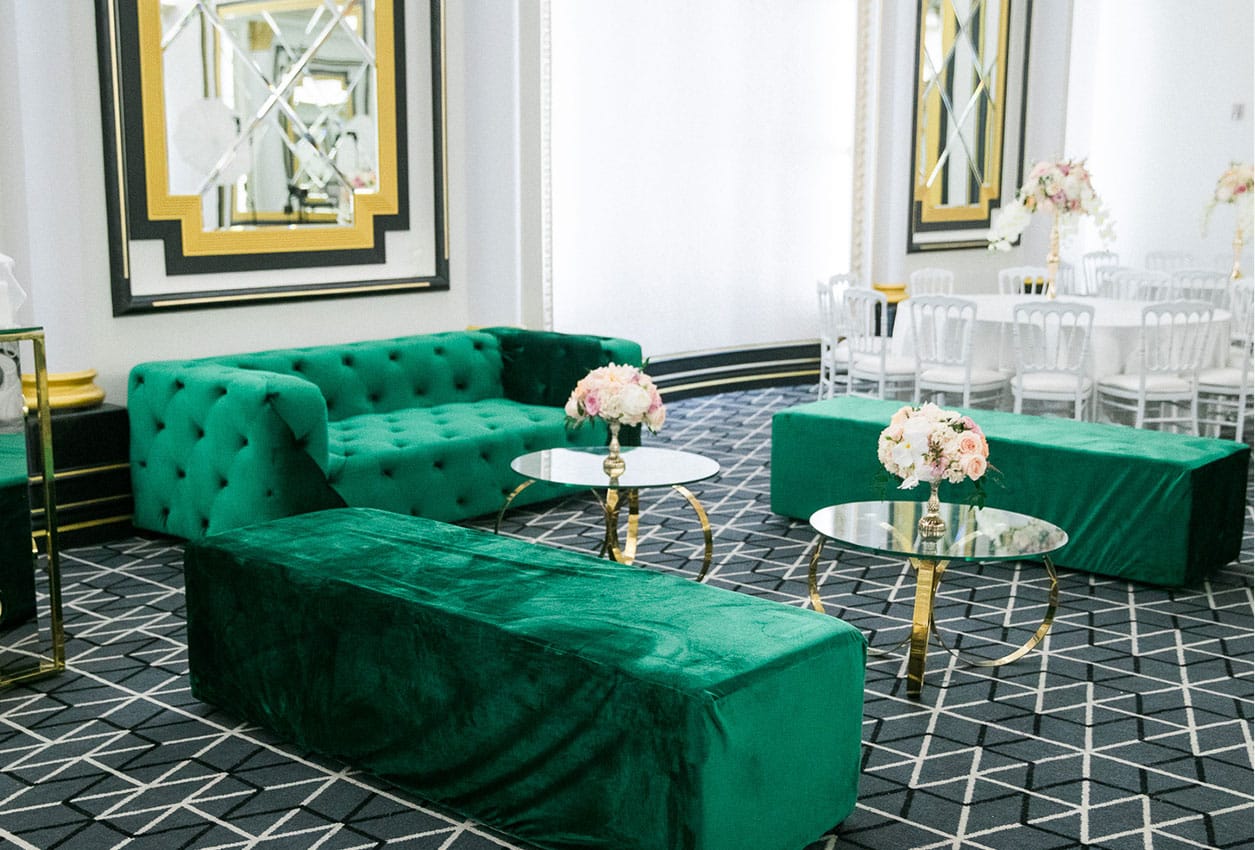 Customize Imperial To
Match Your Vision
In order to impress your guests, your event should strike a specific mood. Whether it's a wedding reception, birthday party, fundraiser gala, or any other event, Imperial's versatility can cater specifically to the environment that you want to create. Let your vision be our guide! No matter what your style, theme, or goals are, we're here for you every step of the way.
Perfect the ambiance with our custom LED lighting system
Create the ultimate mood by adding furniture to our open-floor plan
Add a touch of elegance with luxurious tablecloths, flatware, and silverware
Take your guests on a trip around the world with internationally-inspired catering
A Banquet Hall For All Occasions
No matter what type of event you're planning, our banquet hall can comfortably accommodate you and your guests. Some of the most popular events that we host include: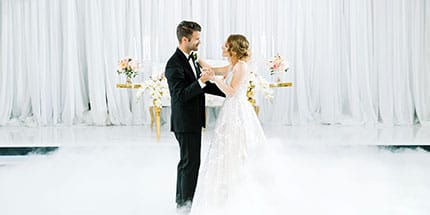 Unforgettable Weddings
Imperial is the perfect place to celebrate the beginning of your new life together. We absolutely love our couples, and we take weddings very seriously. We know that every detail needs to be just right. This is why Imperial is the perfect choice for any type of wedding. With us, you're in great hands.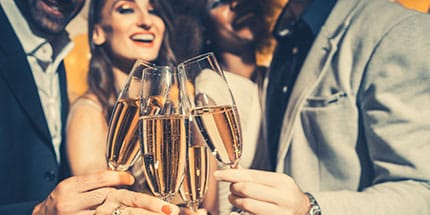 Social Events
Birthdays
Anniversaries
Graduations
Quinceañeras
Sweet 16s
Baby Showers
Bridal Showers
Bar and Bat Mitzvahs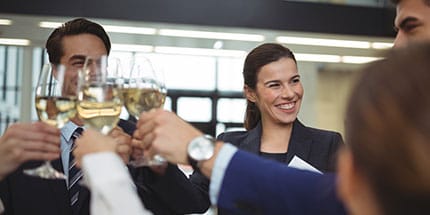 Corporate Events
Presentations
Seminars and Conferences
Holiday Parties
Award Ceremonies
Fundraisers
Luncheons
Galas
Launch Parties

Contact Us To Book Your Event
Impeccable Service
At Imperial Event Venue, we believe that you and your guests should be treated like royalty during your event. Our experienced staff of professionals will help make your special event memorable by going above and beyond what is expected. Ensuring our guests' happiness is what has made us the best banquet hall in Los Angeles for over two decades. You will have peace of mind knowing that our team is paying attention to each and every detail at your event.