Because every mobile phone now has a camera, it couldn't be easier to snap a photo and upload it to your favorite social media platform. It's become so easy, in fact, that many couples now decide to forgo a professional wedding photographer and just depend on their wedding guests to provide photos of the big day.
But do you really want only amateur photography documenting one of the most important days of your life? The answer should be a hard no. Hiring a wedding photographer is one of the most important decisions to make in the wedding planning process, and who you select shouldn't be taken lightly. To find the right fit, you'll need to take your time and ask the right questions. Here are a few of the most important of them.
1. Have You Photographed A Wedding From My Culture?
Every culture has a different set of traditions for the wedding day. Armenian weddings, for example, have extravagant parties in the morning at both the bride and groom's houses before coming together and heading to the wedding ceremony. It's important to ask your potential wedding photographer if they are familiar with the festivities of your specific culture.
Because wedding moments happen so quickly and are easy to miss, it's absolutely vital that your wedding photographer is familiar with the traditions of your culture so that they are ready to take photos right there in the moment.
2. What Is Your Photography Style?
Just like every makeup artist, wedding caterer, and florist has their own style, a wedding photographer does, too. It's important to find out exactly what their style is to see if it lines up with the vision you have for your wedding photographs.
Ask your potential photographer how he or she prefers to work during the actual ceremony, reception, and other areas of the wedding throughout the day.
Some photographers prefer to be front and center directing things, while others like to be behind the scenes capturing more candid moments. Or, some may prefer to shoot a blend of those two styles.
3. Will You Re-touch And Edit Our Photos?
Most wedding photographers will do edits to your photos after your wedding. Ask your potential photographer their process on this.
Some photographers will edit all of your photos and send them over to you to look at, while others may send you all the un-edited photos and then work on the ones that you select.
A photographer's personal style will come into the editing process heavily. This is another reason to make sure that you like their style before booking them. Some wedding photographers rely on photo editing programs a lot, and that will be very clear in the finished work. Others may do very light photo editing and present a more realistic style. Make sure you approve of the way their finished, edited photos look before hiring them.
4. What Is Included In Your Packages?
Of course, pricing is always an important variable in your wedding budget. Ask your potential photographer what services come with the specific wedding photography package that you're interested in.
You'll want to know if their packages include engagement photos as well as any other pre-wedding events, such as rehearsal dinners, engagement parties, and so on.
Ask him or her how many hours their wedding package covers. Some wedding ceremonies and receptions last longer than others, and you'll want to ensure that your wedding photographer will be there for the entire time so that no special moments are missed. Ask what charges there will be for extra time, if necessary.
Find out if your potential photographer has charges extra for photo editing, or if that service is included in the package cost. You'll also want to find out if they have any additional services, such as creating albums for you.
5. Will You Personally Be Photographing The Wedding?
Some wedding photographers may be the owner of a business that employs multiple other photographers. Make sure that the person whose wedding photography you like is the same person that will be doing the photography on your wedding day, and not another employee.
Similarly, ask your potential photographer if he or she has assistants or other photographers that travel with them to help. A wedding is obviously a big event, and it's very difficult for one single cameraman to capture all the precious moments on your big day. If their camera card gets full and they have to change it, for example, that's a few moments where they will be busy replacing the card and won't be taking any photographs.
If you want to make sure someone is always present to take photos, be sure to ask about assistants—and approve of their photography work and style as well.
6. Do You Have Experience Specifically In Wedding Photography?
It's important to find out if your potential photographer specializes in wedding photography, or if they're just a general photographer.
Some photographers may be great at taking photos, but might not be as familiar with wedding photography specifically. There's a certain flow to weddings that is important to understand in order to capture the best photographs. If he or she doesn't have much experience shooting weddings, they might miss out on those moments.
7. How Long Until We Can See Our Photos?
Of course, once your wedding and honeymoon are over, you'll want to see your photos right away. If it's important to you to receive your pictures quickly, this is a very important question to ask your potential photographer.
Some wedding photographers are faster than others at getting you your photos. Some may take a few days, and others may take months. There's no science to it, so it's best to ask them. If it seems like it will take too long to you and the photos won't be worth the wait, find someone else.
8. Can You Provide A Contract?
Unfortunately, sometimes someone's word isn't enough. While it's nice to verbally discuss all of the services that are offered to you, it's best to get them in writing. After all, your wedding photos are very important.
Ask your potential wedding photographer for a contact if they don't offer it themselves. You'll want to ensure that whatever services that have been discussed are exactly what you'll get from them, as well as the standard pricing and any extra services that are built in.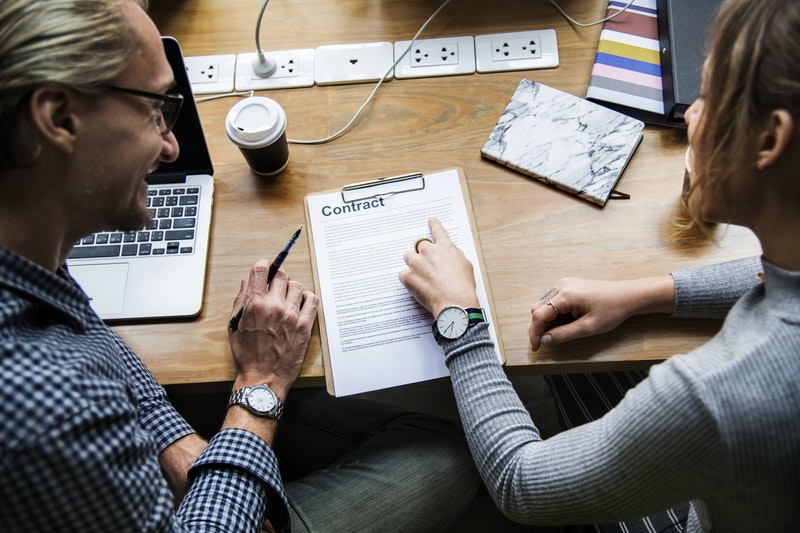 Make sure details are included about overtime fees, replacement if they get sick, packages, cancelation fees, and any other important areas of information.
The contract is simply to protect both you and the photographer should any unfortunate situations arise. It's a good thing for everyone, so don't be afraid to ask for it.
9. Do You Have Insurance?
Most businesses have some form of insurance in case of any unfortunate situations. A professional wedding photographer should be no different.
Insurance is there to protect the photographer in case something happens to their equipment during your wedding. Unfortunately, problems do happen sometimes, and you don't want to have to pay $1500 for a camera that just happened to break at your event.
10. Have You Ever Filmed At Our Wedding Venue Before?
With so many locations to choose from, it would good to know if your photographer has filmed at your wedding venue before.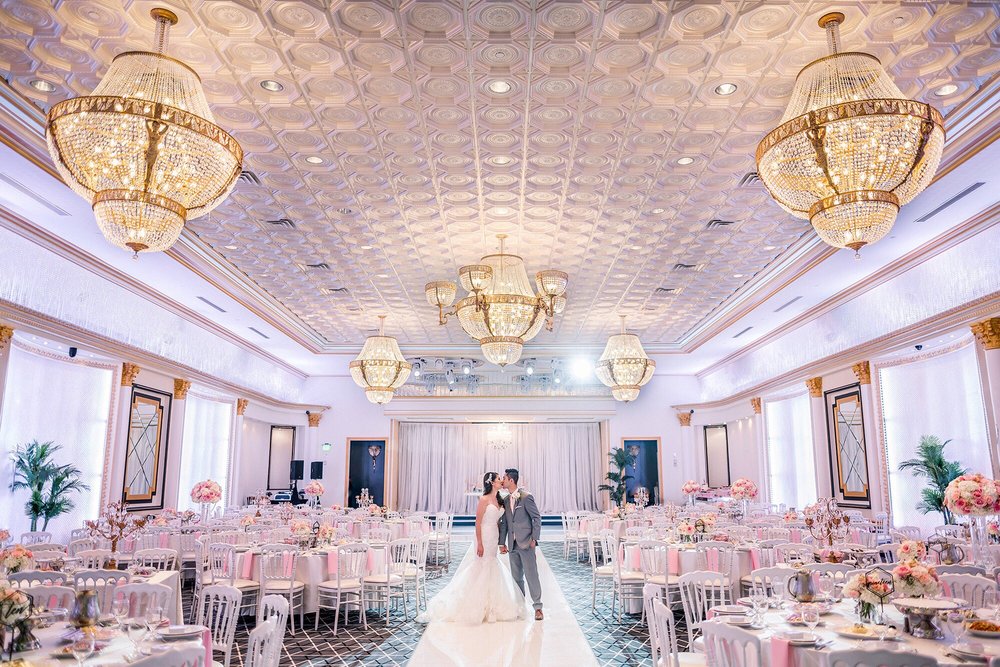 Every venue is different, and provides photographers with unique circumstances. If your potential photographer has already worked at the venue where you'll be celebrating, they'll be better equipped on your wedding day.
If they have not shot there before, you may want to suggest that they visit and take a look around to be better prepared.
11. Can I See Several Full Photo Sets?
Seeing the work of your possible photographer is going to be a big deciding factor in choosing them. Ask him or her if they will allow you to see some of their full work from previous weddings.
You'll want to ask about seeing a full set from a wedding, because you don't want them to simply show you their collection of best images. You want to see how they cover things and what their work looks like throughout an entire wedding.
12. What Happens If You Get Sick?
Wedding photographers are people, too! They get sick just like anyone else. It may be a difficult question to ask, but it's a very important one.
Find out what sorts of backup plan your potential photographer has in the unfortunate event that they get sick on your wedding day and can't make it. You'll want to make sure that you approve this plan and are comfortable with what will happen in this situation.
Once you've heard and are fine with this agreement, make sure it's in the contract.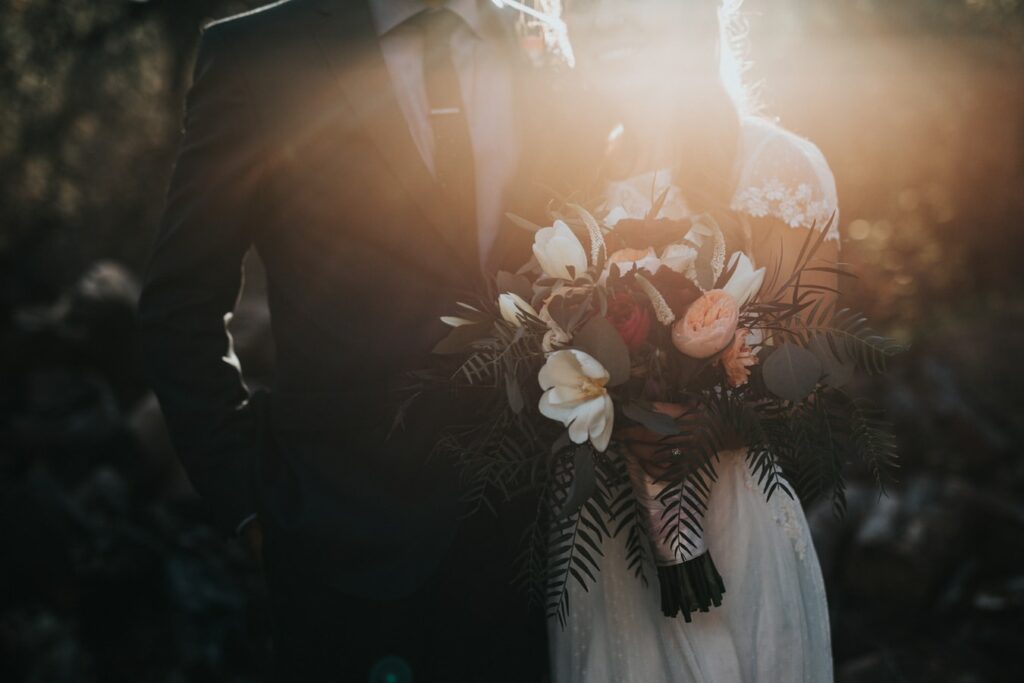 Remember, your wedding day is something you'll want to look back at for the rest of your life. Don't take your wedding photographer lightly! Ask these important questions and have peace of mind knowing you selected the right person or team. Good luck!