You've been dreaming about this day since you were a little girl, the day when your closest friends and family members get dressed up, stuff their faces full of comida deliciosa, and celebrate your transition from childhood to womanhood by dancing the night away at your Quinceanera. Planning an event this big may seem scary, but hey, you're a woman now! You can handle it! If you happen to need a little push in the right direction, however, the event coordinators at Imperial Palace Banquet Hall have compiled a list of tips to help your celebration go off without a hitch!

The Planning Process
Tip #1. There Are No Rules. Though most Quinceanera celebrations follow a set of customs and traditions, don't feel that you must incorporate all (or any) of these traditions into your party. Remember: This is your Quinceanera, not your mother's or your grandmother's, and while it's nice to respect the wishes of your family members, your happiness should be the most important concern when planning your celebration. Don't be afraid to add unique touches to your party wherever you see fit, and if you dislike or feel uncomfortable with any traditions, be sure you speak up. Compromise is often easier than you think!
Tip #2. Conduct Some Research. If you're having trouble getting started, enlist a trusted relative or friend (who isn't in your formal court) to help you think of some fun party ideas. Try answering the following questions during your brainstorming session:
What color dress is the most flattering on you? Would this color make a good theme for your Quinceanera?
What kind/color of flowers do you picture at your party? Will they be in season (i.e. less expensive)?
What Quinceanera traditions will you observe? Which ones will you change or overlook?
What type of venue would be best for the occasion? (Perhaps you image your Quinceanera in a place like this.)
Online forums and websites, such as Pinterest.com and Quinceanera.com, also offer helpful planning tips and advice for DIY (Do-It-Yourself) decorations and recipes, and Quinceanera Magazine is a great resource to help you come up with creative ideas and learn about various Quinceanera expos and events happening near you!
Tip #3. Pick The Right Date. Though it makes sense to have your party around your actual birthday, you may want to consider other factors when choosing a date for your Quinceanera. What season would be best for your celebration, summer or winter? If you birthday doesn't fall on one, should you wait for a holiday or a break from school? When will the most people be able to attend your Quinceanera? Think long and hard about the perfect date for your celebration; once the venue is reserved and the invitations are mailed, it can be difficult to make any changes.

The Guests
Tip #4. Choose Your Court Wisely. Tradition dictates that a Quinceanera court is made up of 15 people – 14 of your best friends and you, La Quinceanera. Because each member represents a year in your life, try sticking to this number if possible, though your court may be comprised of 14 girls (with boy escorts, if desired), 14 boys, or a mix of seven girls and seven boys. It is important that you choose these friends carefully; not only should the members of your court be your closest companions, but they must also be able to handle a certain amount of responsibility. Select people that you can rely on to help you plan, decorate, and choreograph, and avoid including people who might try to "steal the spotlight" during your big day. Court members should be:
Best friends that have known you for a long time, preferably since you were a little girl
Selfless and care about your happiness over their own preferences
Able to handle responsibilities and not flake when you need them
Tip #5. Honor Your Relatives. You wouldn't be here without the love and support of your family members, and your Quinceanera is a wonderful time to honor the family members that have helped your grow into the beautiful young woman you've become. Think of special ways to include grandparents, stepfathers and stepmothers, aunts and uncles, and any other important family friends or relatives in the celebration. Even if you simply asking them to sew your dress or help you practice dancing, your loved ones will be overjoyed to be involved.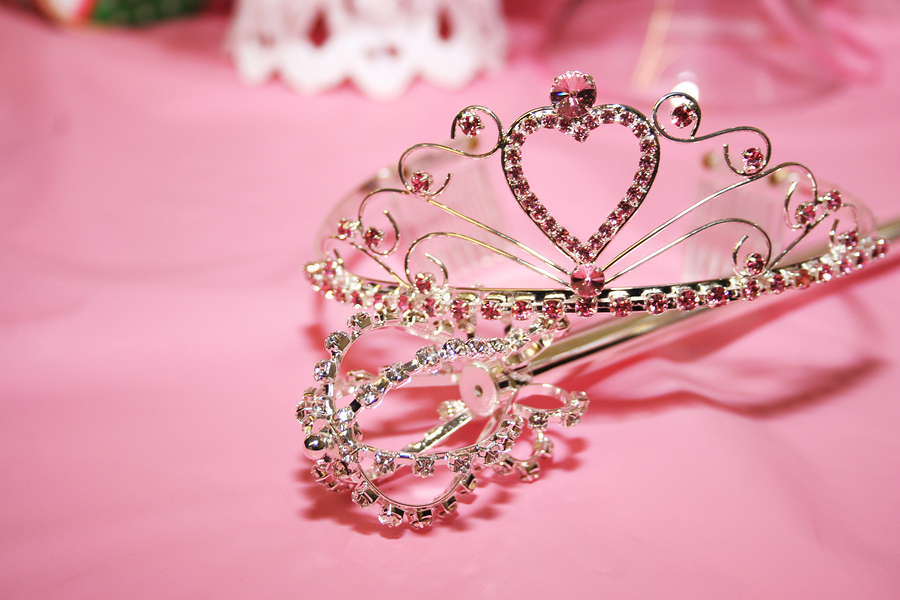 The Party
Tip #6. When It Comes To Choreography, Practice Makes Perfect. Traditionally, young Mexican girls could not dance in public until they turned 15; the elaborately choreographed waltz La Quinceanera performs with her chambelanes, therefore, is meant to be a young woman's first "public dance" and a symbol of the transition into adulthood. Because this dance is so important, you may want to consider enrolling the members of your court in dance lessons, or hiring a professional choreographer to help organize your waltz. Whatever you do, though, do not wait until the last minute to begin practicing with the members of your court! Get started two or three months before your big day, and make sure every person in your court knows their parts perfectly!
Tip #7. Plan The Father-Daughter Dance. Much like a wedding, traditional Quinceanera's often have a father-daughter dance to commemorate the end of childhood and the beginning of adulthood. Ask the most important male figure in your life – be it your father, stepfather, godfather, grandfather, or uncle – to join you on the dancefloor for this emotional moment, and be sure to select a song that you feel conveys a message of adoration and gratitude.
Tip #8. Think About Your Guests. It's your party, but that doesn't mean you shouldn't be considerate about the needs of your guests. Be sure to accommodate attendees with special dietary restrictions and allergies, and when making your seating chart, try to group people of similar ages and interests together. If there are elderly people attending your party, make sure they are seated close to the dance floor (so they don't need to stand to see), and consider hiring a babysitter to watch the little ones so their parents can have a stress-free time at your party.
Tip #9. Hire A Photographer. In all the excitement of your Quinceanera, it's unlikely that you're going to think about taking pictures so you can remember the event later. Though professional photographers can be expensive, they can capture your party in ways that your mother's disposable camera can't, and you and your family may consider their services well worth the cost.
Tip #10. Coordinate Your Decorations. Decorations can be intricate or simple, custom-ordered or DIY, expensive or (relatively) free – regardless of how much money and effort you choose to expend on your decor, make sure that everything is coordinated around your Quinceanera's theme and colors. On the day of your party, don't try to do everything yourself; asking friends and family members to help you prepare the event space will make the task more fun and a million times easier!
Tip #11. Include Some Of These Fun Traditions:
The Change of Shoes Ceremony, in which the Quinceañera is given her "first" pair of high heel shoes.
The Crowning Ceremony, in which a relative places a princess tiara on La Quinceanera's head.
Ceremonia de la Ultima Muñeca (The "Last Doll" Ceremony) where the Quinceanera's father or father-figure gives her one last doll. Typically, this doll is dressed similarly to the Quinceañera.
The Aftermath
Tip #12. Your First Act as a Women: Showing Gratitude. Though writing Thank You notes can be a grueling process, one of the most important aspects of your Quinceanera is expressing your gratitude toward the people that made your big day possible. The notes don't need to be long – a couple sentences will do – but make sure they are personal and genuine. The longer you wait, the more difficult your Thank You cards will be to write, so try and finish them within a week of your party, if possible.