When it comes to Hispanic weddings, get ready to have some fun. Filled with great music, delicious food, and great dances, weddings bring together family and friends for a great time, especially while having rich Hispanic and Latino wedding traditions. It's important to pick a great Hispanic and Latino wedding venue that's perfect for your unforgettable day.

At Imperial Event Venue, we have expert coordinators to assist you in any of your Hispanic and Latino wedding venue needs. We know how to plan out unforgettable diverse weddings. When your guests leave, we want them to have a positive lasting impression on your special day.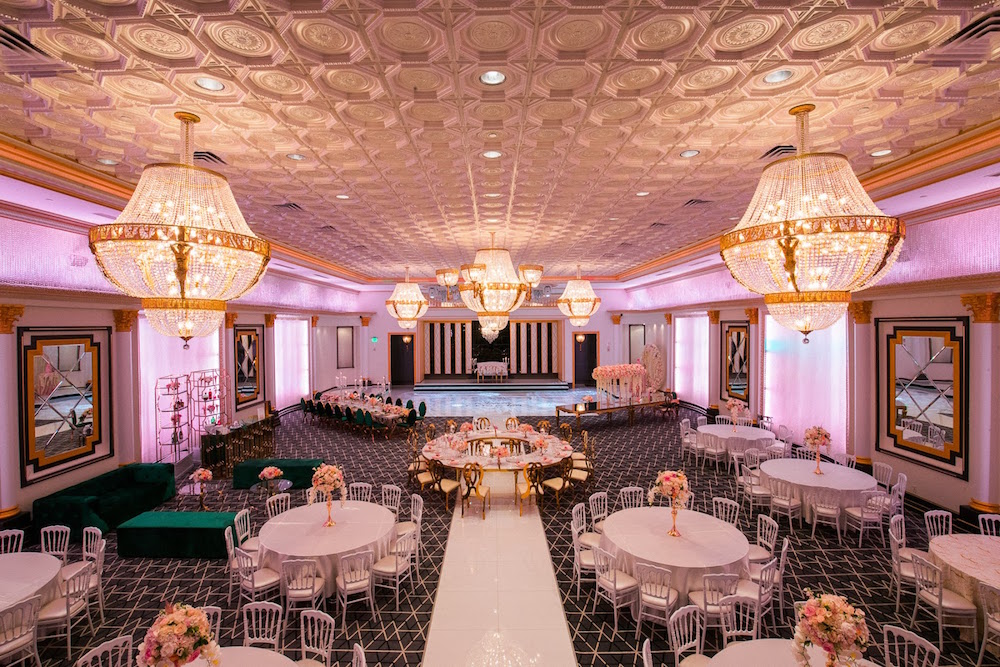 It's always a party at Hispanic and Latino weddings!

Hispanic Wedding Traditions: Proposal
During Hispanic weddings, it's pretty common to ask for the blessing of the parents of both the bride and groom. Since many Hispanic families are deeply connected, it's important to ask for permission. Many Hispanic families also practice Christian faith as it is deeply rooted in their culture and weddings.

After announcing their desire to marry, both the bride and groom's family have the task of telling all their relatives about the exciting news! This includes letting relatives outside of the country and in different cities know about the wedding.

Hispanic Wedding Traditions: Los Padrinos (Sponsors)
Hispanic wedding planning is very much a family affair. A unique aspect is a practice of los padrinos, or sponsors, when planning out a wedding. This means that relatives can offer guidance on the wedding flowers, food, dress, theme, and even colors of the wedding. Ultimately, it is a cooperation between the bride and groom and their relatives.

Hispanic Wedding Traditions: Las Arras (13 Gold Coins)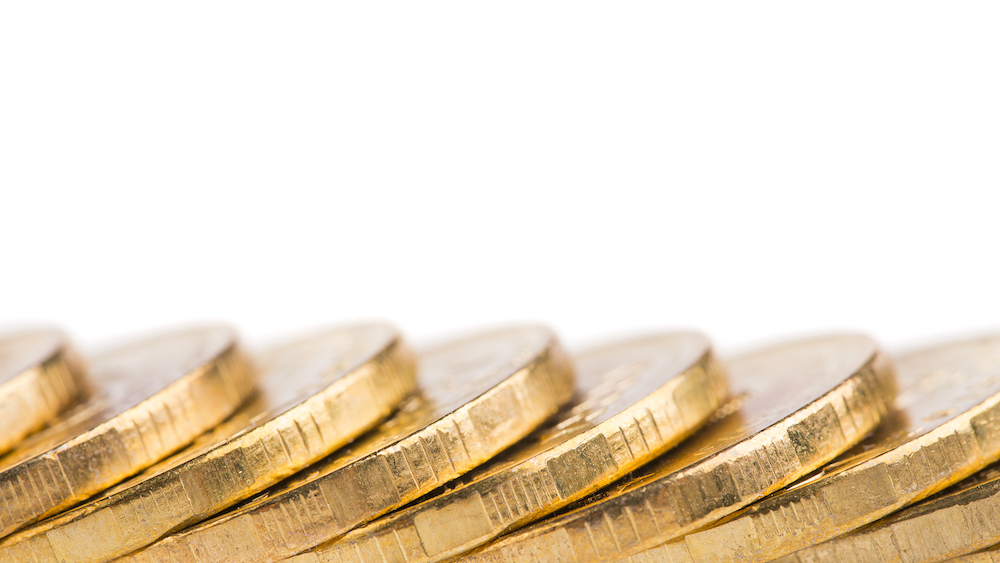 Connected to the Chrisitan faith is the Hispanic wedding tradition of Las Arras, or 13 Gold Coins. The 13 gold coins are about Christ and his 12 apostles. The coins are usually given by the godparents of the newlyweds as a symbol of trust and compromise. This means that the bride and groom will be sharing their ownership and possessions in the future.

Hispanic Wedding Traditions: El Lasso
When the bride and groom are exchanging their vows, a rope is placed around their shoulders to form an infinity symbol. This symbol represents that they will have everlasting love. El Lasso is a sacred practice within Hispanic wedding traditions. It signifies a special moment for both families as it symbolizes their new connection with one another.

The Ceremony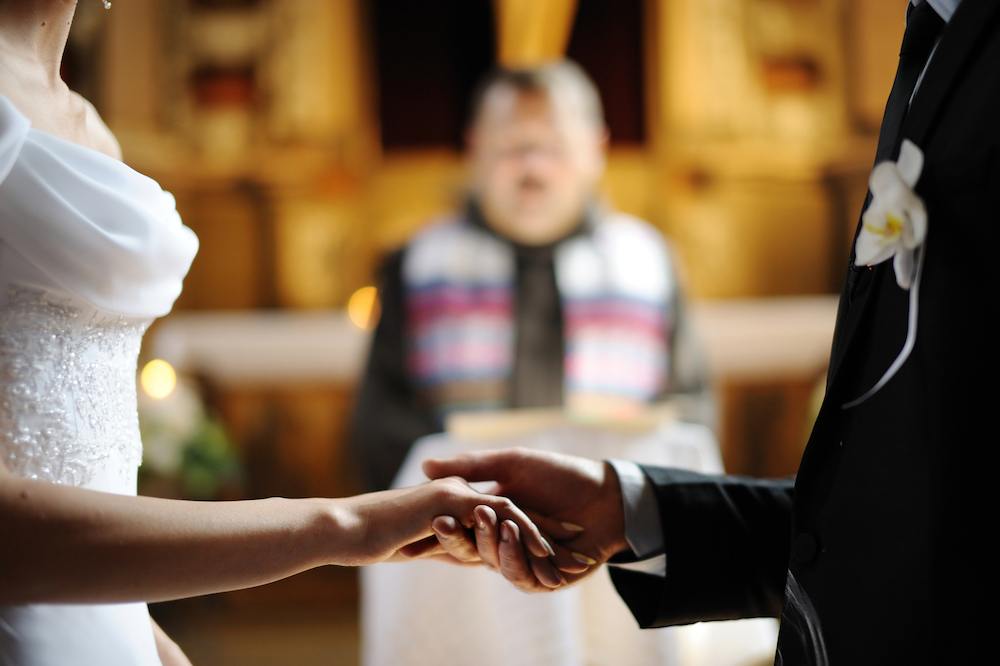 A Hispanic wedding ceremony will most likely take place in a Christian church. The family of both the bride and groom will recommend churches and priests to lead the upcoming newlyweds.

When exiting the church, family members and friends will most likely throw rice or seeds to celebrate. This is to give a blessing of fertility for the bride and groom. After the ceremony is over, it's time to head to their Hispanic and Latino wedding venue!

Hispanic Wedding Traditions: First Dance
Hispanic wedding receptions are extremely fun. Celebrating this new chapter of the newlyweds means a great time to dance with family and friends.

The first dance of the newlyweds is also an important milestone in their relationship. Both the bride and the groom are given the floor to be together in their special moment. In some Hispanic and Latino traditions, you can expect family members and friends to go up and pin dollar bills to both the bride and groom! This wishes them prosperity in their marriage while making both of them laugh!

The Reception
Expect to have a lot of fun during Hispanic and Latino wedding receptions. Take photo booth pictures with the bride and groom, family members, and people you just became friends with! This is a time of celebration, partying, and having fun.
In Hispanic and Latino weddings, the bride and groom will usually go around to each and every table to thank their guests for coming. This is a great opportunity for the bride and groom to know more about their partner's relatives.

Although it may be a lot of people to greet, it's important to thank guests for the effort of being at the ceremony, especially for relatives that traveled a long way. Some guests also take this time to directly gift the bride and groom to congratulate them on their special day.

There are also fun games that go on during the reception of Latino weddings to get the wedding guests involved! Children will definitely have a great time as they play games and make new friends.

Hispanic and Latino Weddings: Dances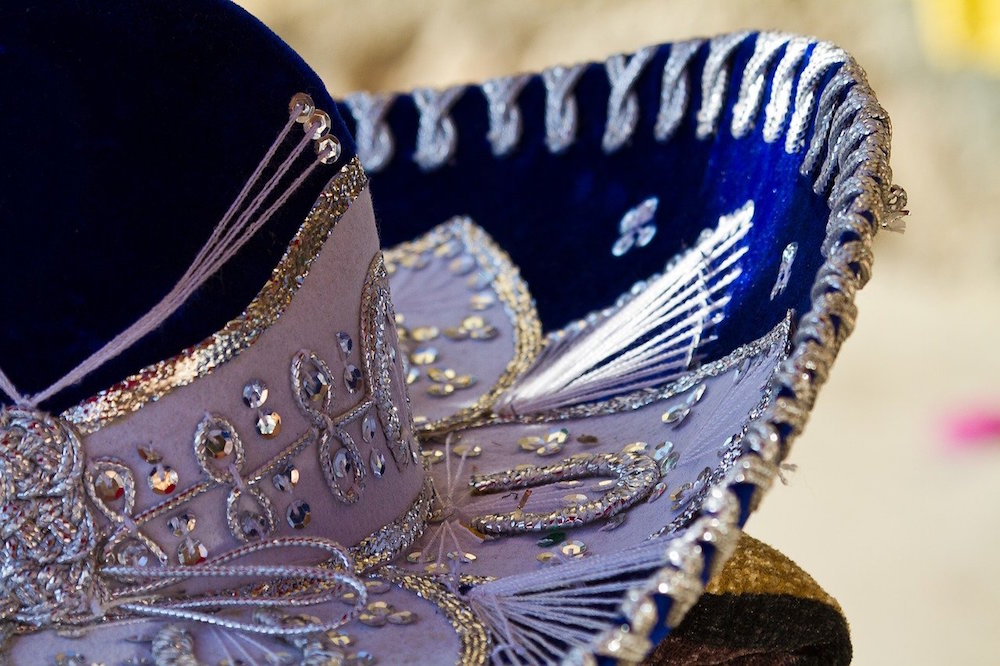 Latinos love their music and dancing to a variety of different songs. Expect to hear some great live bands performing banda music, mariachi music, ranchera, or salsa music. Hispanic music is deeply rooted in the history and culture they come from. If you don't know a certain dance don't worry, in Hispanic and Latino weddings everyone is open to teaching you!

Hispanic and Latino Weddings: Food and Cuisine
In Hispanic and Latino weddings, be prepared to eat and drink. Guests can expect a lot of classic cultural dishes and food. Although Hispanic culture has it's similarities, you can really see the diversity when it comes to their food.
Our expert catering service is perfect for your special day. Choose from a variety of different dining options and we'll work with you to make sure no guest leaves hungry.
Mexican Wedding Food and Drinks
Mexican food is rich in flavor and spices. From the traditional tacos to mole recipes, Mexican food is sure to make your mouth water.

During Mexican Hispanic weddings, there are a lot of options when it comes to drinking. For the adults in the room, there is plenty of tequila, whiskey, rum, and beer to go around! You can expect to have sangria, which is an alcoholic red wine mixed with fruit juice. Another option is a chilada, an alcoholic drink mixed with beer, tomato juice, lime juice, and chile peppers.

Those looking for a non-alcoholic drink during a Mexican wedding also have options. Traditional juices like horchata, tamarindo, and agua de Jamaica are sure to refresh guests of any age.

Cuban Wedding Food and Drinks
Cuban food has a mixture of dishes both unique and downright delicious. Specialties like mojo give added flavor to their dishes. Whether it's mojo pulled pork or a mojo drink, it will definitely satisfy guests. Other dishes include a Cuban mojito to lighten up the party!

Hispanic and Latino Weddings: Ending the Night
Having a Hispanic and Latino wedding feast and dancing your heart out will probably have you feeling tired. The reception will most likely end around 3 a.m. in the morning. In some cases, some of your relatives might still be on the dance floor! When saying goodbye be prepared to be asked to take some food home, since Hispanic families don't want any food to go to waste.

Reconnecting with relatives is always great to end a wedding day. Just be prepared that Latino weddings might not come easy when you're saying your goodbyes. A conversation might happen where you stay an extra 30 minutes! You might get an invitation to have an extra drink before you leave.

Conclusion
Hispanic and Latino Weddings are culturally rich and are a family affair. Whether it's Mexican, Cuban, or Spanish culture, it will certainly be an important time for both families. Having a good time is important because it celebrates the union of two families coming together.

Here at Imperial Banquet Halls, we care about the culture and traditions of Hispanic and Latino weddings. Let us make your dream wedding come true making us your Hispanic and Latino wedding venue.