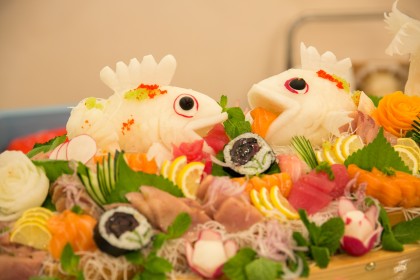 Planning an event can be an anxiety-inducing ordeal, especially for those without a lot of experience dealing with event planners, decorators, and entertainment professionals. Working with a catering company can be particularly stressful, especially when you consider how much the right (or wrong) food can impact the success (or failure) of your party. How do you pick the right catering service? How do you decide what food to serve, and how to serve it?  For anyone with a wedding reception, birthday party, corporate event, or awards banquet coming up in 2015, Imperial's event coordinators and culinary team offers a few pointers on how to get the most out of your event catering company.
Expert Tip #1: Get Referrals
While Yelp is a great place to start (we recommend looking at the number of reviews, not just for 5-star companies; businesses with 200 reviews, as opposed to ten or 20, are likely more established and will conduct themselves more professionally), nothing beats a good old-fashioned recommendation from friends, family members, or colleagues. If the banquet hall you reserved doesn't have in-house catering, they'll usually have affiliate vendors they can recommend. Be cautious when taking advice from companies about other companies, though; businesses often have "kick-back" programs to incentivized recommendations, so be sure to dig in and ask about the company's food quality, their service, their professionalism, and their willingness to make changes to suit your event's specifications.
Expert Tip#2: Ask the Right Questions
When looking for an event catering company, there are two obvious questions on everyone's mind: 1) Can you operate within my budget, and 2) how many people can you accommodate? These are important inquiries, of course, but to make a truly informed decisions, Imperial recommends adding the following to your list of interview questions:
Are you a full-service catering company, or do you just prepare the food and drop it off?
What food service options do you provide? (Passed tray? Buffet? Family-style? Full-service fine dining? Specialty tables?)
Do you serve alcohol? If not, can you recommend a trustworthy vendor that you are comfortable coordinating with?
What type of cuisine are you known for? What is your signature dish?
From where do you source your ingredients?
How will you transport the food (if off-site)? How do you keep hot food hot and cold food cold?
What do you do with the leftovers? How much extra will it cost to box up leftover food for guests?
Are you willing to make food "off-menu"?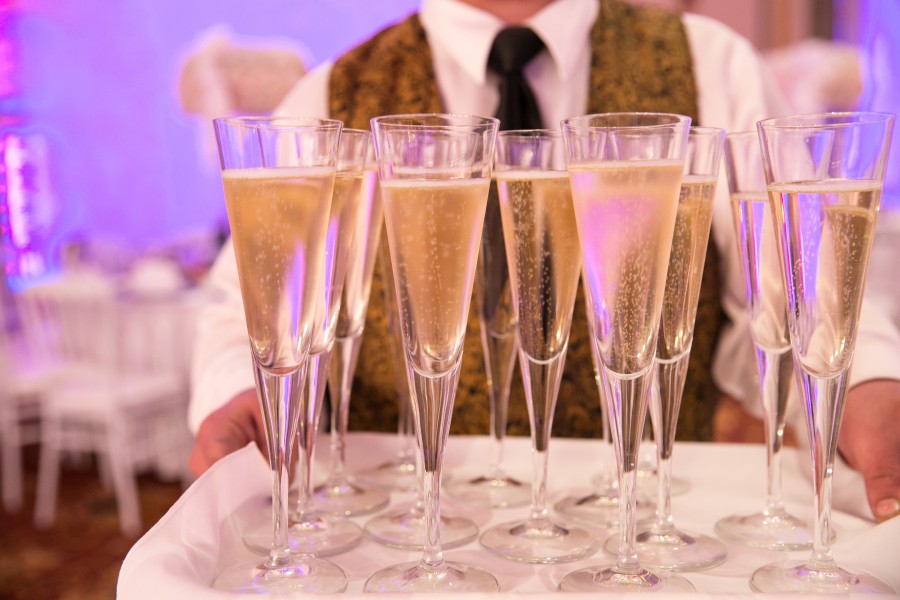 Expert Tip #3: The Tasting Is Important; Don't Pull Any Punches
Not just an excuse to get stuffed on the chef's best, your catering company tasting is one of the most important aspects of your event planning experience. This is your opportunity to be critical and make sure the menu meets your expectations. Don't be afraid to hurt the chef's feelings, and don't pull any punches; if you don't like something, now is your time to speak, not 10 minutes before the event after all the food has already been prepared and transported. If you are serving wine at your event, the tasting should include wine pairings—just don't let the alcohol cloud your judgement!
Expert Tip #4: Seek Out Package Deals
As we stated above, your event venue may offer in-house catering in addition to your standard reservation agreement. (Imperial, in fact, is one such venue!) If possible, we recommend opting for an in-house catering service over a completely separate, non-affiliated company. Not only will you food be fresher and hotter if prepared on-site in the banquet hall's kitchen, but having your catering company and event venue working in concert streamlines the planning process and increases the likelihood that everything will go according to plan and schedule.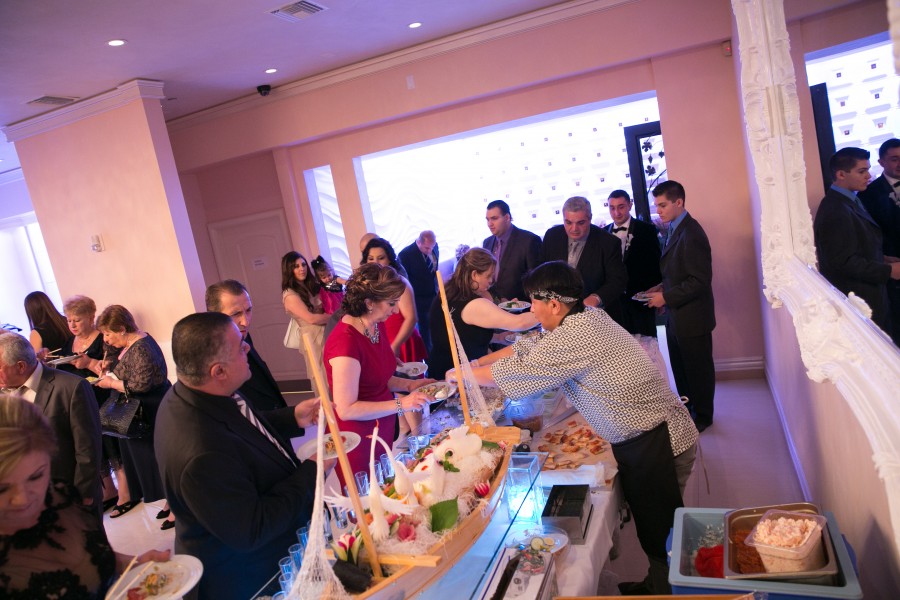 Expert Tip #5: Communication Is Key
Once you've hired the right catering company, communication becomes crucial. Be clear about your needs and your expectations, and if possible, coordinate with a single "contact person" that can speak, on your behalf, with the chefs, servers, and other event planners. Though you may be tempted to shoot off an email if you have a question or concern, picking up the phone can save hours, or even days. Finally, try to be flexible, but don't make compromises because you're worried what people at the catering company will think of you—if you don't like something or feel that someone isn't holding up their end of the bargain, don't be afraid to speak up. On the same note, have realistic expectations of your catering services; you cannot expect to amend the menu or guest count hours before your event, though good catering companies can often find ways to make changes work on short notice.
For more event planning tips or information on Imperial's affiliate catering company, Armav Catering, visit https://www.imperialpalacebanquethall.com/contact-us/.