Today, most Americans have become accustomed to settling for things that fall short of expectations. Think of your career, your car, your relationships, or even what you had for dinner last night; chances are, you're a bit disappointed with at least one of those things. For many of us, this disappointment is so ubiquitous, it's now become the new normal, and we are genuinely surprised when our lofty expectations are simply met, much less exceeded.
At Imperial Venue, we strive to reverse the way people think by delivering experiences, catering, and services that are ALWAYS exceptional. One crucial way our venue accomplishes this (and distinguishes itself from our competitors) is by actually listening to our clients. By learning and understanding what every bride-to-be, corporate event planner, or son organizing his parents' 50th wedding anniversary truly wants and expects, we are able to meet these expectations and, more often than not, surpass them.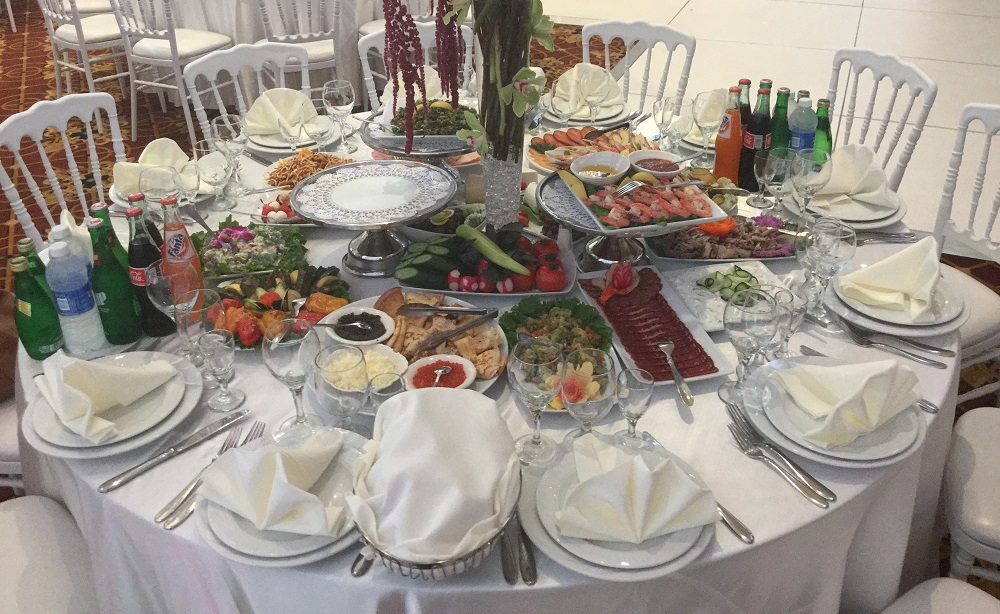 Of course, Imperial's gorgeous ballroom, replete with elegant decor, beautiful furniture, and colorful lighting, makes it that much easier to make bring our guests' vision to life, and our venue's state-of-the-art kitchen uses only the freshest, most flavorful ingredients in all of our nearly-limitless menu items. Whether you're planning a wedding reception with traditional Middle Eastern cuisine or a fundraising Gala with filet mignon, we guarantee that both our banquet hall's coordinators and chefs can satisfy any request.
In short, we believe that our clients and guests should never have to settle for anything less than the very best, and we go above and beyond to make sure every detail is perfect. This world is filled with disappointments; your banquet hall experience shouldn't be one of them.
For more information on Imperial Venue, including amenities and specifications, or to speak with one of our friendly managers or event coordinators, contact Imperial or visit our website. We look forward to making your next event magical!