If you've ever searched for a venue for a special party, you know it can be tough. Some places are gorgeous, but overpriced—or maybe not what you're looking for at all. Others can be affordable, but kind of bland. And some just don't have the atmosphere you want.

Los Angeles event venues come in all shapes, styles, and sizes, which can make event planning tricky. Here's a list of the basic factors to look for in an event venue.
Parking
Yes, we're starting with parking—because in Los Angeles, parking is serious business! If you don't choose a venue with good parking, your guests could end up driving around hunting for hours. (This may sound extreme, but it's completely true.) A good Los Angeles event venue will have either a parking lot or spaces for parking somewhere nearby. If it doesn't, you should probably move on.
Location
Try to find a venue that's fairly convenient for your guests to get to. The hills of Malibu might be stunning, but sometimes a centrally-located, easier to get to spot is better for everyone. This is an important factor to determine when party planning, because the more difficult the location is to reach, the less guests will attend.
Preferably, your wedding venue location will be in a nice area (such as Pasadena!), where your out-of-town guests will have plenty to do before and after the wedding, as well as outstanding places to stay.
Convenient Spaces
Try to book a venue that has spaces to the side for certain guests. For example, if you're planning on having lots of dancing, look for a venue that has a lounge area or balcony for guests who might want to get away from the energy and loud music for a little while, such as elderly guests or parents who need to tend to their children for a while—or just for those who need a quick break. Having "extra" rooms and spaces goes a long way in an event venue.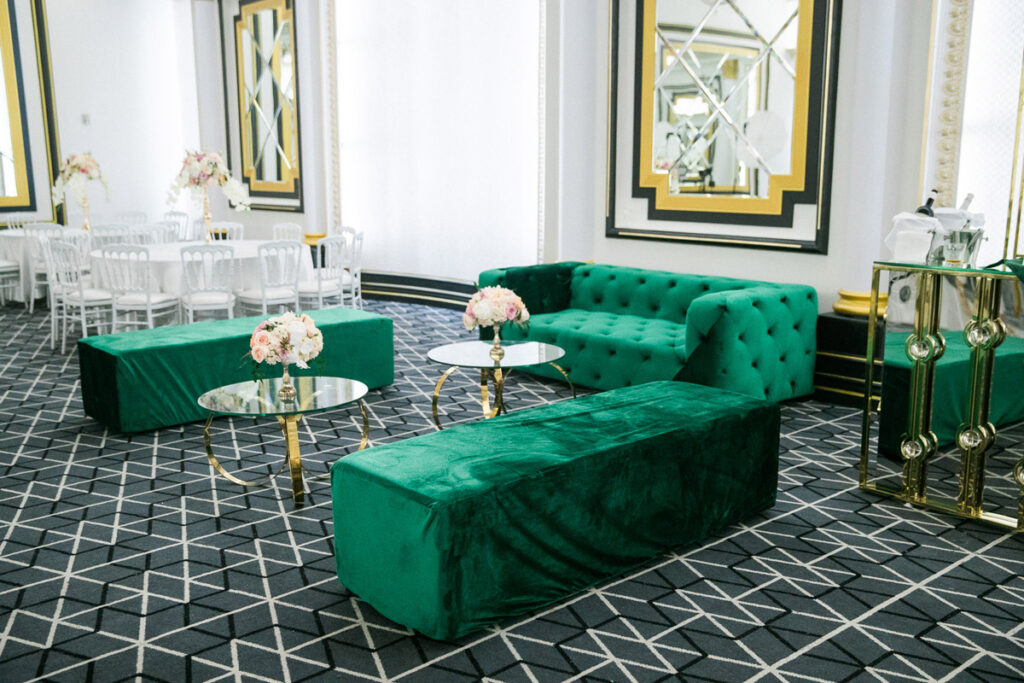 Catering
Many Los Angeles event venues provide in-house catering for convenience and to help clients save. Unless you have a specific caterer in mind already, try to find a venue that offers catering from within. The catering staff will already know the kitchen well, and will probably have amazing signature dishes, drinks, and desserts to serve your guests.
Transportation
These days, many people prefer to take a ride-hailing app like Uber or Lyft to a party so that they won't need to worry about parking or driving after having a few drinks. Because of this, try to factor easy transportation into your Los Angeles event venue planning. If guests are going to have to pay an Uber $50 to get to your out-of-the-way venue, you might want to reconsider and stick closer to town.
Room Flow
Make sure the venue you choose can comfortably fit all of your guests, has a large enough dance floor, and has a good layout for traffic. It should also have a great atmosphere that fits what you want for your party—whether you're looking for a high-end, formal, chic, or energetic tone.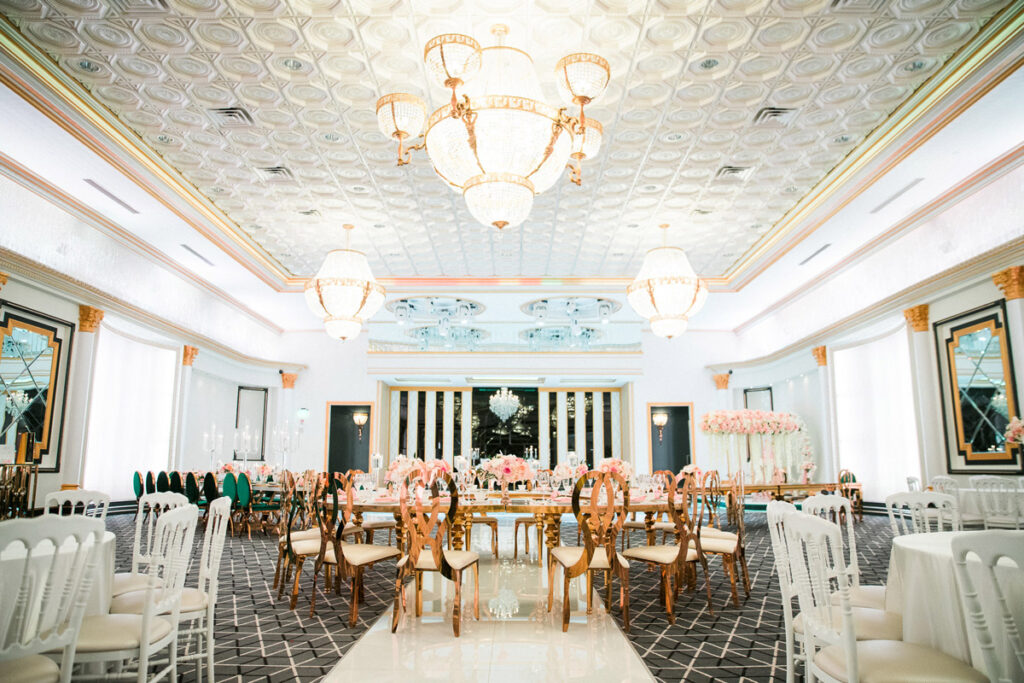 Of course, it's always best to visit a venue you're considering before booking it. Imperial Event Venue has hosted events of all kinds, from weddings to christenings to bar mitzvahs. With our beautiful space, excellent catering services, and outstanding staff, we are experts in the area of parties. If you're lookin/g for that perfect Los Angeles event venue, please take a look at our gallery to see if we're a good fit for what you want. You can also check our availability or contact us with any questions you have. We look forward to speaking with you!